4 Signs your eCommerce Business Needs to Boost Customer Engagement
By Sophie Walker • Last updated: Tuesday Jul 4th, 2023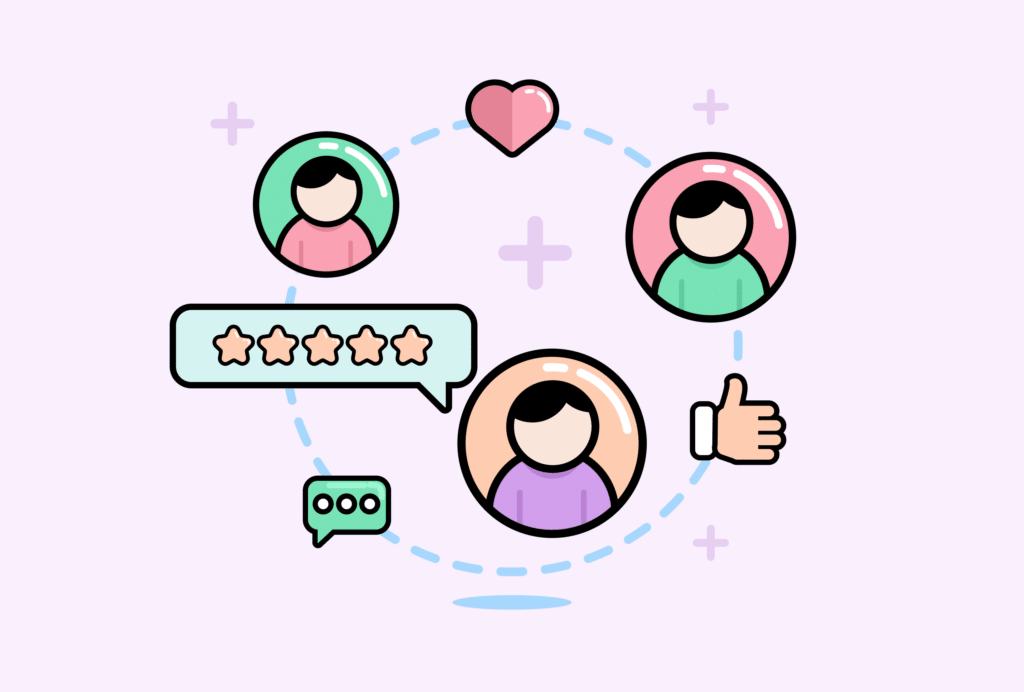 eCommerce usage and consumer behaviour are changing.

As the shopping landscape becomes increasingly digital and users adapt to the flexibility of online shopping, we're seeing more and more online stores opening each day to meet the increasing demand. By 2026, eCommerce sales are predicted to make up 24% of all retail sales.1
The increasing amount of competition within the eCommerce space means that online retailers need to work harder to establish an engaged, loyal customer base that will choose to invest in their online store time and time again.
Suggested reading: The eCommerce landscape has changed dramatically over the last few years. Read our report, 'The State of eCommerce in 2022', to learn more about how these changes could affect your site.
Customer engagement in the online age
79% of shoppers are buying online at least once a month.2 As eCommerce shopping becomes an increasing part of people's routines, shoppers are engaging with a wider range of brands and becoming, in general, less loyal than they once were.
It's essential for online retailers to look carefully at the complete customer journey, monitor customer engagement, and take steps to create a more seamless user experience that will encourage shoppers to return to their site.
Shoppers once received personalised experiences from an in-store retail assistant who offered recommendations and answered any queries. eCommerce retailers now need to focus their efforts on replicating this in-store experience and improving online engagement.
Developing an eCommerce customer engagement strategy
There are many ways you can improve customer engagement, whether by adapting your marketing strategy, optimising the on-site journey, or increasing eCommerce personalisation.
Let's delve into some of the signs you need to look out for that indicate it's time to boost your customer engagement strategy.
1. You're lacking customer loyalty
In an online marketplace saturated with lots of different brands and an abundance of choices, it's increasingly difficult for retailers to stand out from the crowd and win over the loyalty of their shoppers.
Yet 82% of organisations agree that customer retention costs less than customer acquisition,3 and historic research shows that an estimated 65% of a company's business comes from its existing customers: the value of customer loyalty and retention is huge.4
This means that any successful eCommerce brand will likely have a following of loyal, engaged customers who generate repeat revenue over time.
Your most loyal customers are likely to engage with your marketing materials, will get to know your brand's tone of voice and will be excited about your latest content.
Here are some simple steps that retailers can take towards boosting customer loyalty:
Personalised recommendations: 91% of consumers say they are more likely to shop with brands that deliver personalised, relevant recommendations.5 Integrate recommendation Overlays and marketing emails that target the needs of each specific shopper, so that customers feel a greater sense of connection with your brand.

Loyalty schemes for repeat shoppers: Use your loyalty programs as a tool to retain and engage existing eCommerce customers and reward them for coming back to your site.

Social media strategy: Develop a strong social media presence that captures your brand's tone of voice. You might also consider hosting giveaways to organically boost engagement and create a buzz about your product offerings.

Email marketing: Nurture your existing email list through regular communications, and provide discounts or post-purchase recommendations to build up a stronger relationship with your customer after they make that initial purchase. 
In today's highly competitive modern marketplace, offering highly personalised and seamless customer experiences is the key to driving loyalty and gaining a competitive advantage in eCommerce.
2. High cart abandonment rates
There are a whole host of reasons that your shopper may leave your website and abandon their cart. Shoppers may be distracted, faced with too many choices, or may just not be ready to purchase; some of these reasons for cart abandonment can be reduced, while others are inevitable.
High cart abandonment rates is an issue that many eCommerce retailers face, and generally indicates that shoppers have a lack of urgency to complete their purchases.
As we move away from in-store shopping experiences and towards online shopping, visitors don't always feel a sense of urgency when buying a product, as they can't get a physical feel for the item. In fact, studies have shown that the average cart abandonment rate is as high as 69.57% across the eCommerce industry.6
Knowing this, online retailers can then take steps to re-engage their shoppers at the optimal time in the buyer journey and prevent them from abandoning their purchase. If you are faced with a high cart abandonment rate, look at how you can optimise the on-site journey by displaying enticing discounts at exactly the right time to secure a conversion.
Steps to reduce cart abandonment:
Use Digital Assistant to target customer needs: Create targeted Overlay campaigns aimed at preventing cart abandonment. Displaying targeted Overlays at the most influential points of your customer's journey allows you to capture your shoppers' attention, re-engage them, and prevent cart abandonment.
Increase urgency on your eCommerce site: Display a reserve stock countdown timer to communicate that the stock in your customer's basket is reserved for a set amount of time, increasing urgency to encourage shoppers to secure their purchase and avoid missing out.

Display a discount incentive: Make use of behavioural technology and show an incentive to shoppers who may have shown intent to abandon your website, encouraging them to stay and complete their purchase.

Display USPs: Showcase the unique selling points of your products and services and display reasons for customers to choose your brand to prevent your shopper from leaving and heading to a competitor.
As we enter a new era of eCommerce, now is the time to assess whether your site is efficient in maximising conversions and preventing lost sales.
Pro tip: Use analytics to assess your cart abandonment rates
Take a look at your analytics, address any frequent drop-off points, and monitor how your shopper is interacting with your site in real time. You can also use Trends tools to assess how well you are performing in comparison to your competitors.

Take note of optimal parts of the user journey, such as checkout and product pages, and make sure this is streamlined for quicker conversions and a reduction in cart abandoners.
3. Poor customer satisfaction
The key to creating engaged customers is ensuring that your shoppers feel satisfied with your brand, and are receving a personalised service. If you have poor customer satisfaction levels, it's likely that your customers aren't feeling supported, and do not enjoy navigating your site or purchasing with your brand.
eCommerce merchants should address customer service concerns through their website and social channels to alleviate any concerns that shoppers may have.
Offering excellent customer support could be the difference between securing a sale or your shopper heading to a competitor due to a frustrating experience.
Pro tip: Integrating a live chat through Digital Assistant will help to make your shoppers aware that you are on hand to answer any questions they may have.
Whether you utilise an automated message in your live chat or display an Overlay directing shoppers to your FAQs or a customer support email address, ensuring your shoppers understand that you offer customer support is crucial.
You could also consider showcasing customer feedback in the form of reviews on your site, as this acts as a form of eCommerce social proof and builds trust between yourself and your prospective customer; after all, 93% of consumers say that reviews influence their purchasing decisions.7
By communicating that your brand is highly reviewed, trusted by other shoppers and offers excellent customer care, you will naturally boost your shopper engagement and increase the likelihood of repeat purchases.
Suggested reading: Read our blog, 'What Is eCommerce Customer Experience and Why Is It Important?', to learn more about the power of improving customer experiences.
4. You don't offer incentives
Consumers are always looking for ways to get the best possible deals when shopping online, meaning that value-driven content is more important than ever. Not offering incentives could see your business falling behind, particularly in times when shoppers are cutting back on non-essential purchases.8
Some 75% of consumers say they're likely to make another purchase after receiving a further incentive from a brand.9 Consider the incentives you can offer on-site, such as:
Bundle deals: Offer curated product bundles that provide a greater discount to shoppers and effortlessly generate sales.

Free shipping: Integrating a free shipping threshold will incentivise a larger order and give your shopper the final push they need to check out.

Seasonal discounts: Showcase special offers or discounts around seasonal events that will benefit your gift shoppers.
A lack of incentives may result in consumers choosing to shop elsewhere, and you may lose out on valuable conversions. It might also lead to customers purchasing just one item, which will lower your average order values (AOVs).
By offering deals and incentives, you can make your shopper feel confident they're getting the best deal, working to encourage loyalty and increase AOVs.
Suggested reading: There's no doubt that today's economic and eCommerce climates are tough. Read our blog, 'How to Set Up a Recession-Proof eCommerce Business', for more eCommerce tips and tricks.
Encouraging customer engagement can boost eCommerce success
It's clear to see how improving customer engagement is essential for the growth of your brand.
From providing a fully optimised on-site experience with Digital Assistant to offering strong customer care and loyalty incentives, there are plenty of steps you can take to encourage engagement across your site.
1 Worldwide Ecommerce Forecast Update 2022 – Insider Intelligence Trends, Forecasts & Statistics
2 38 eCommerce Statistics Of 2023 – Forbes
3 70 Customer Retention Statistics for 2023: Loyalty Programs & Strategies – Financesonline.com
4 40 Amazing Customer Loyalty Statistics in 2022 -Smallbizgenius
5 Data-powered personalisation can create a symbiotic brand-consumer relationship – The Drum
6 30 Shopping Cart Abandonment Statistics and Strategies for Recouping Lost Sales – Shopify
7 Online reviews statistics to know in 2022 – Qualtrics
8 UK shoppers, feeling the inflation hit, cut back on non-essentials | Reuters
See how Salesfire can help you optimise your product discovery experience, email one of our experts at [email protected] or book a free demo of our personalisation tools.