Trends Issue 3 - June 2023 
Read insights straight from the industry experts, to learn how generating brand loyalty can guarantee continued eCommerce success for your business.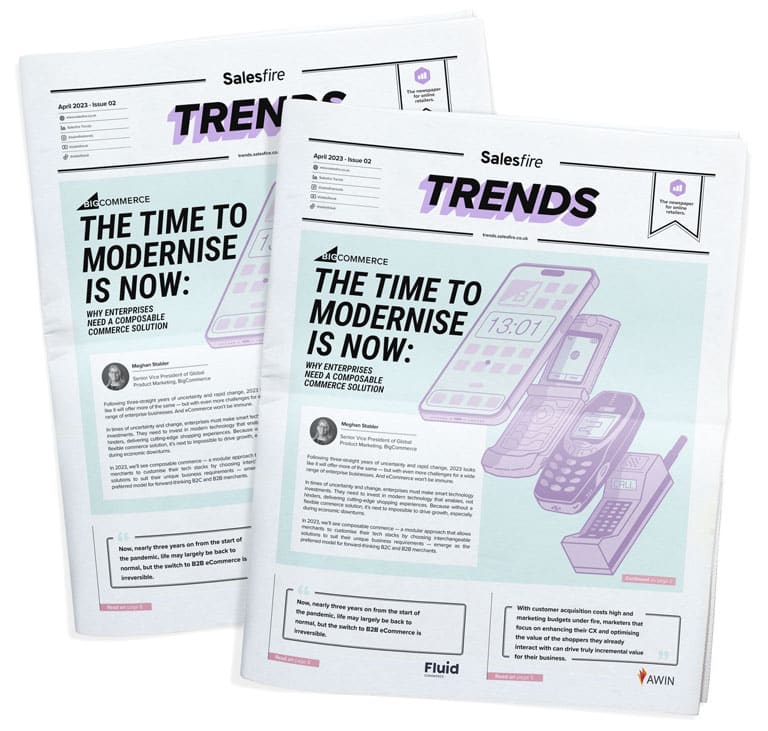 The Time to Modernise is Now
Trends Issue 2 - April 2023
In this issue, leading voices in eCommerce tech delve into why you need to adopt an optimised tech stack to modernise your storefront and enhance the user experience.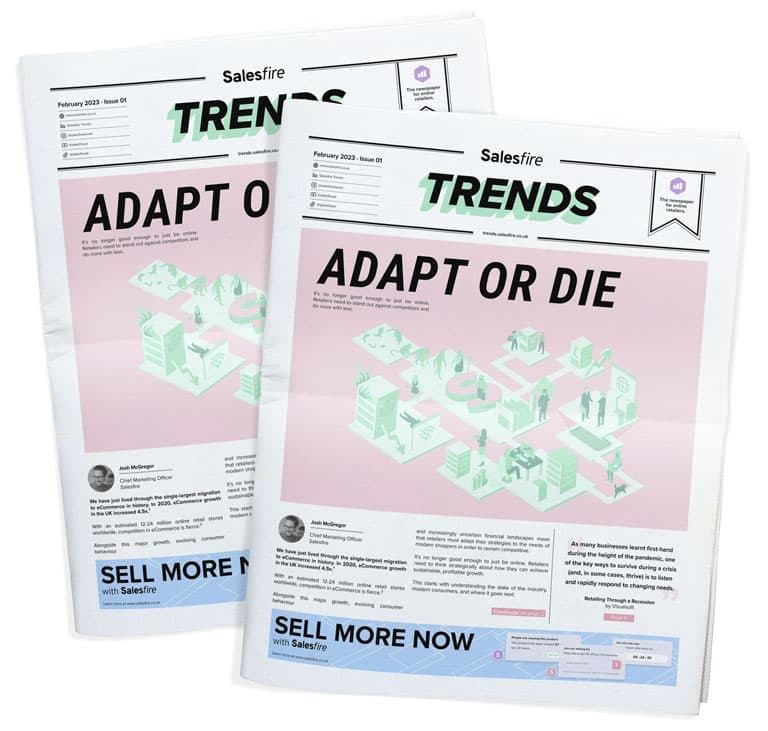 Trends Issue 1 - February 2023
Faced with the enormous growth of eCommerce in recent years, the Trends newspaper gives you access to data-driven insights to help you keep up with industry changes.
Dive deeper into the data. Discover real-time eCommerce insights to help you make informed decisions.