How to Increase AOV with Personalised Search and Discovery Experiences
By Bethany Llewellyn • Last updated: Wednesday Feb 1st, 2023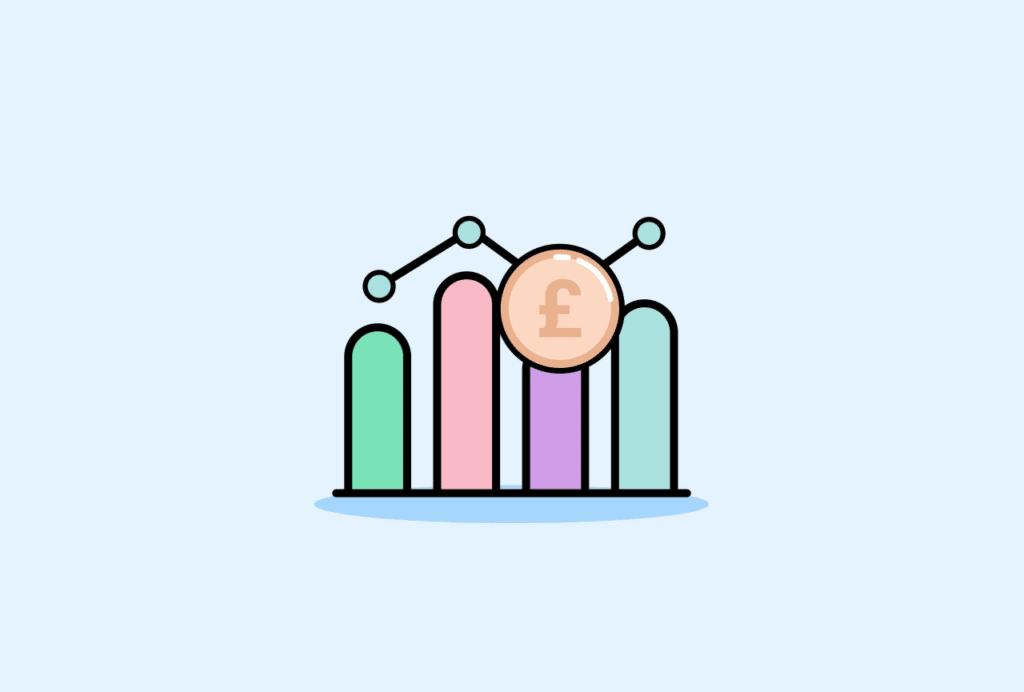 The way consumers search for and discover products in the eCommerce space has evolved over the last decade.
Constant improvements in technology and AI advancements have made it easier than ever for eCommerce businesses to utilise CRO tools to improve AOV, and at the heart of it all is personalisation.
Below we discuss how your average order value provides insights into the buyer's journey and customer habits, and the value personalised search and discovery experiences can bring to boost order values.
Increasing your AOV matters
Your average order value is a key performance indicator for your eCommerce business and reveals the average amount each purchaser spends per order.
Monitoring and improving your AOV can be extremely beneficial for your business.
It can offer an insight into your customer's buying behaviour, increase your visitor's lifetime value and boost revenue to reinvest into your business.
By helping you understand consumer habits, it's a great benchmark to measure the success of your strategies and marketing efforts.
It's also a cost-effective way to boost sales since, as with all CRO activity, you're targeting visitors who are already on your site and engaged with your brand, so you don't need to increase ad spend or marketing activity.
Below we discuss ways you can use personalisation CRO tools to improve the search and discovery experience and increase your AOV.
The difference between search and discovery
The phrase "search and discovery" comes up a lot in the eCommerce space, but what does it actually mean?
While the two words are similar, they are both unique when it comes to usability on site – mostly a difference in customer intention.
Search means the act of trying to find something, whereas discover means learning about or finding something unexpectedly for the first time.
Think about it like this, it takes just a few clicks to access millions of products and an overwhelming selection.
This may seem like a dream but in reality, this enormous amount of choice can leave consumers hesitant and unable to decide, meaning eCommerce stores lose out on conversions.
That's why a personalised search and discovery experience not only secures those sales but helps increase your average order value too.
Inspire customers to build bigger baskets
Consumers spend a lot of time on websites, and inspiration is one of the most influential factors in the buying process – but it's also one of the hardest to master to increase your average order value.
By setting targets and implementing smart campaigns, you can boost order values for your eCommerce site.
There are various ways your customers can search for and discover your website or products, such as on-site searches, dynamic product recommendations or AI-powered visual search.
Here's how a personalised site search and discovery experience can help with that.
1. It starts with your site search
One of the first things a visitor sees when they land on your homepage is your search bar, and it's often the first place they head to.
Many customers have an idea of what they would like to purchase, while others may just want to browse your product ranges.
Regardless, you can encourage each and every customer to build a bigger basket using your search tool.
To achieve this, you first need to make sure your site search is covering the basics. It's crucial that you're delivering fast and accurate search results to create a seamless product discovery experience.
Looking beyond the essentials, one of the key ways to increase your AOV and develop your strategy is by strategically weighting products and ranges.
Take a look at Salesfire's Search features, where you can add weighting to groups of keywords in order to push these to the top of your search results to aid your CRO campaigns.
Whether it's your own brand, a luxury range or your best sellers, pushing these to the top of your unit will encourage users to explore your products and add more items to their baskets.
With a fully optimised search, you will be able to guide shoppers through the on-site journey, maximise opportunities for product discovery and increase your average order value.
2. Personalise with product recommendations
We all know that personalisation is the key to eCommerce consumers' hearts and dynamic product recommendations allow you to do this from the second a user lands on your site.
Placing key products or new arrivals on your homepage is set to get your customers hooked on your website from the very first moment.
Once a user has connected with their purchase, offering relevant recommendations inspires purchases and provides the perfect opportunity to link, cross-sell and upsell products.
Take it further and elevate personalisation by tailoring your recommendations algorithms like 'Bought Together' or 'Most Popular' to give you full control over the products your users are viewing.
This allows you to suggest complementary items on specific product pages or create FOMO for those in-demand products.
That's not all. Recommendations allow you to get granular with your strategies and slot placements.
Try placing your best sellers on your basket page or using exit-intent technology to encourage purchases and ultimately increase your AOV.
3. Inspire purchases with visual search
Visual search has taken the eCommerce world by storm with brands like ASOS, IKEA and Argos adopting the tool.
Since an enormous 90% of information is transmitted to the human brain through visuals, it makes sense that more and more eCommerce retailers utilise this way of searching.
Tools like Salesfire's Visually Similar Search use image upload and crop functionality to empower your customers and help them articulate exactly what they're looking for.
But how can visual search increase your average order value?
The added ease of product search discovery removes friction from the buyers' journey by allowing customers to submit photos and browse comparable results – a perfect match for those impulse shoppers.
This also provides a personalised experience as customers are allowed to browse based on their individual tastes rather than pre-categorised items, a tried and tested method to inspire shoppers to add more to their carts.
Final thoughts
Understanding the value personalised search and discovery experiences can bring is the key to more conversions and increased average order value.
With strategic campaign planning and the help of intelligent CRO tools, you can deliver relevant products your customers will love to boost AOV through cross-sells, upsells and AI-powered inspiration.