How to Set Up a Recession-Proof eCommerce Business
By Courtney O'Riordan • Last updated: Monday Aug 21st, 2023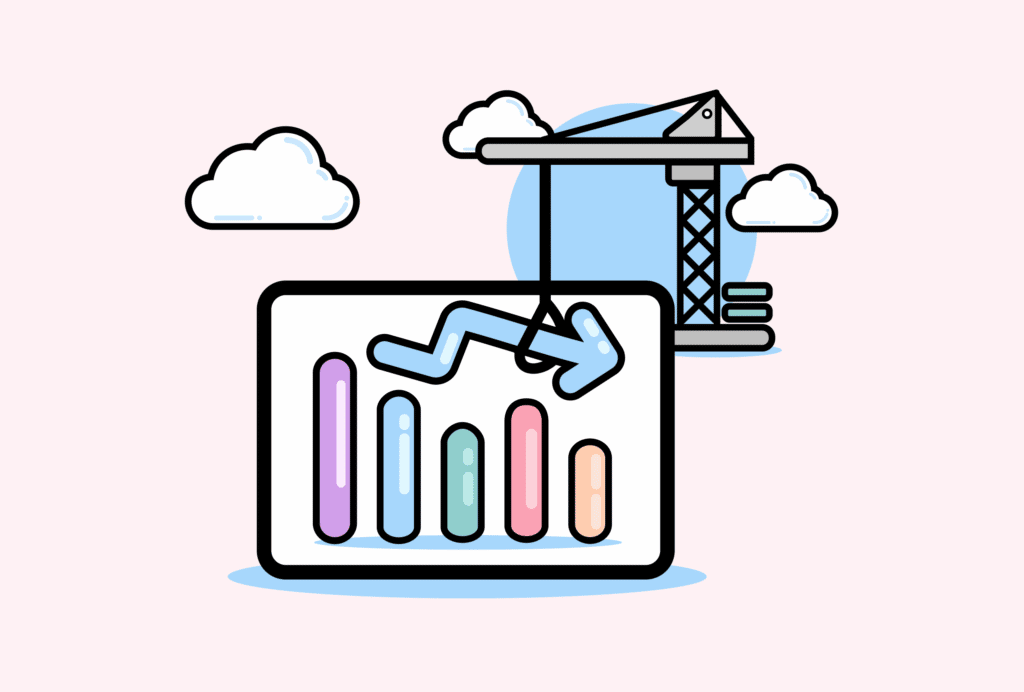 Just a couple of years ago, worldwide lockdowns triggered unprecedented growth for online businesses.
Now, an economic downturn, influx in competition and unstable stock market are prompting brands to reassess their ability to grow and compete in the eCommerce space.
This combination of factors is also part of the reason two-thirds of economists believe that a global recession is likely in 2023.1
In recent months, news and social media outlets have reported heavily on this topic, spurring a noticeable shift in consumer behaviour. Some 37% of consumers have or intend to reduce their spending on clothes and shoes, while 28% report shopping more at cheaper stores.2 As a result, the eCommerce space is becoming increasingly competitive.
But all is not lost for retailers who are willing to take the necessary steps to prepare.
In this article, we'll explore how you can future-proof your eCommerce business, and limit the impact of a potential recession.
Suggested reading: Read our blog, 'Looking Back on 2022: The Impact Q4 Had on the eCommerce Sector', to learn more about how recent economic fluctuations have impacted consumer spending.
How would a recession affect eCommerce businesses?
Retailers are often the first to feel the consequences of economic uncertainty.
With reporters and analysts speculating about the risk of a recession, defined as a sustained decline in economic activity for two consecutive quarters, online businesses are concerned about how to cope with competition and still grow.
If a recession occurs, eCommerce business owners will have to navigate a complex set of difficulties. These include:
A decline in consumer spending: Customers will reduce their spending on non-essential items in an effort to protect their finances.
Fewer conversions: As consumers cut back on what they deem to be non-essentials, eCommerce sites may need to implement new techniques to maintain a profitable conversion rate.
Increased competition: As retail becomes less of a priority for consumers, there will be less traffic to compete for. Inevitably, the competition to win customers will only become more fierce, meaning that retailers may need to re-evaluate their pricing strategies to drive eCommerce traffic.
eCommerce brands across all industries are likely to feel the negative effects of a recession, which will be exacerbated by ongoing supply chain disruption. However, with the right preparation, you can minimise the impact a recession will have on your business.
How to prepare your eCommerce site for a recession
If you aren't improving the eCommerce customer experience to keep your consumers happy and converting, your competition will be.
Deploying new and innovative strategies on-site will be the best way to survive a potential recession while maintaining an advantage over your competitors.
Let's explore the actionable steps you can take to recession-proof your business and maintain business growth.
1. Optimise site speed
Overlooking your site speed is a costly mistake that you can't afford to make. In fact, nearly 70% of consumers admit that site speed impacts their willingness to buy from an online retailer.3 This alone should provide the motivation needed for you to conduct a website speed test.
Doing so will allow you to discover the real-time speed of your site, while uncovering key areas for improvement. The top causes for slow websites include:
The presence of too many ads
Excessive use of Flash content
An outdated content management system
As consumers become more considered with their purchases and less patient with slow site speeds, optimising your loading time will go a long way in increasing customer satisfaction. Faster website speeds can drive eCommerce growth, reduce customer dropoff, and make shoppers more likely to convert.
Pro tip: Conversion rate optimisation (CRO) software can transform eCommerce business results. Deliver fast and accurate search results with Salesfire's AI-powered Search tool.
2. Meet your customer's needs
As you navigate through the difficulties of a recession, the importance of a personalised customer experience will only become more apparent. After all, 91% of consumers are more likely to shop with a brand that provides relevant recommendations.4
Offering personalised Recommendations is a great way to personalise your site and keep your customers happy.
On-site Recommendations give you a helping hand in selling products, even when shoppers are purchasing more cautiously. Recommendations work by exposing customers to a wider range of relevant and exciting products, showing them that their shopping needs can be met on your site.
Suggested reading: Wondering how personalisation could benefit your business? Read our article, '5 Ways Personalisation Can Transform Your eCommerce Website', to learn more.
3. Explore composable commerce
Investing in flexible and agile technology is key to survival during economic uncertainty.
Meghan Stabler, Senior Vice President of Global Product Marketing at BigCommerce, shared her expert insight on this topic:
"Without a flexible commerce solution, it's next to impossible to drive growth, especially during economic downturns.
"In 2023, we'll see composable commerce, a modular approach that allows merchants to customise their tech stacks by choosing interchangeable solutions to suit their unique business requirements, emerge as the preferred model for forward-thinking B2C and B2B merchants.
"Composable commerce gives merchants the freedom to mix, match and combine best-in-breed tech vendors to create a customised and robust stack that responds to unexpected change.
"While a monolithic, one-size-fits-all approach used to be sufficient, it's now antiquated and won't sustain retail business innovation and growth for the long term. Now is the time to make the digital investments that will provide flexibility during near-term challenges and a strong competitive advantage when the economy rebounds."5
What you can do: Look for flexible commerce solutions that allow you to only pay for what you use.
Salesfire's pick-and-mix Pricing model allows you to recession-proof your eCommerce business through better on-site experiences, while monitoring your overhead costs.
Our tools can work together to optimise your entire site, but can also work individually to solve specific on-site problems.
4. Re-inject customers back into the sales funnel
Exit intent technology can minimise the impact of the recession on eCommerce businesses.
As any eCommerce specialist will know, the majority of shoppers will leave a website without making a purchase.
In a bid to get the most for their money, a large proportion of these shoppers will abandon websites in their quest to find the best deal or promotion for them.
This is where Exit Intent Overlays come in. When triggered, they work to:
Re-inject customers into the sales funnel: Provide exiting visitors with a limited-time discount to prevent them from taking their business to a competitor.
Increase conversions: Give visitors a reason to become paying customers and instil confidence in their purchase with a price match promise campaign or by displaying your USPs
Reduce bounce rates: Website traffic is becoming more challenging to come by. Make the most of the visitors you do have by encouraging them to continue their on-site journey.
Create urgency: Highlight the limited time of a discount to prevent your customers from wanting to shop around.
Deploying Overlays at this make-or-break moment in the customer journey will prove to be crucial in maintaining and improving conversions. And even if a shopper doesn't become a customer the first time around, studies show that exit intent campaigns can transform 2-4% of abandoning shoppers into email subscribers.6
Receiving personalised emails and promotions from you directly will, in turn, make shoppers more likely to become loyal customers.
What you can do: Like limited-time discounts, free delivery is a great incentive to decrease basket abandonment and increase average order value. Integrate an 'increase order value' Overlay into the checkout process to display to customers the amount they need to add to their basket to qualify for free delivery.
This both encourages users to build bigger baskets, and gives them the final nudge they need to place an order.
Building a Recession-Proof eCommerce Business
There's no doubt that there is a difficult time ahead for businesses and consumers alike.
However, this doesn't mean that you should give up; it simply means that you should adapt.
Following the strategies and insights outlined above will put you in good stead to create a recession-proof eCommerce business, and boost eCommerce sales in the long-term.
1 Global recession warning as World Bank cuts economic forecast – BBC News
2 The Deloitte Consumer Tracker Q4 2022
3 11 Website Page Load Time Statistics You Need [+ How to Increase Conversion Rate]
4 5 Ways to Boost Sales And Conversions Using Personalized Recommendations | PageFly
See how Salesfire can help you optimise your product discovery experience, email one of our experts at [email protected] or book a free demo of our personalisation tools.