How to Create Personalised Shopping Experiences
By Courtney O'Riordan • Last updated: Tuesday Jul 4th, 2023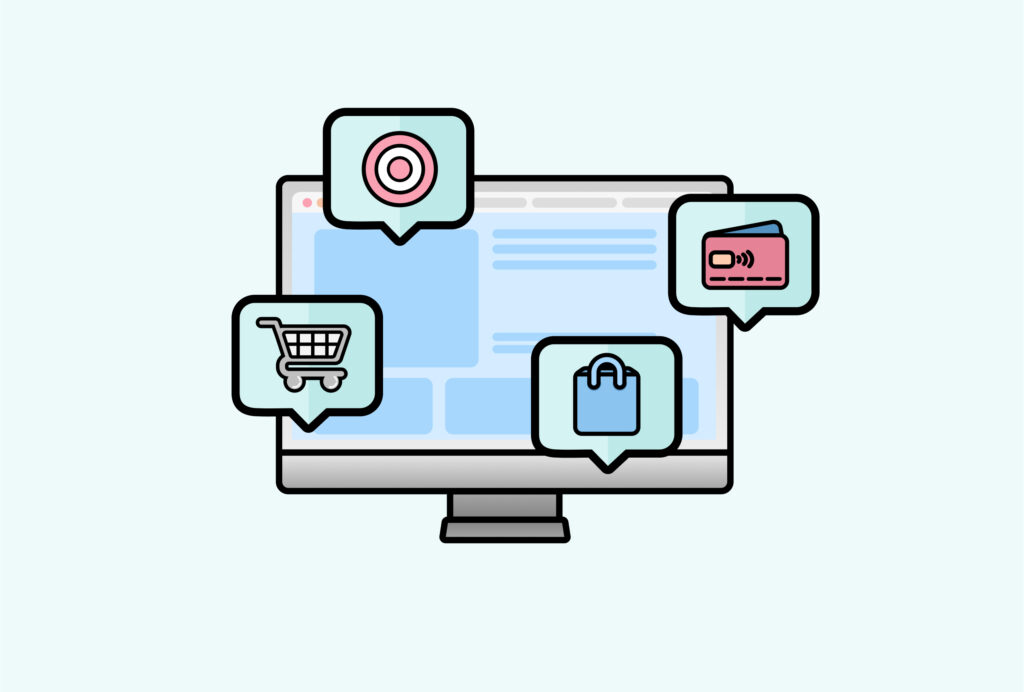 When it comes to personalising the on-site shopping experience, it's now or never.
Consistent tech advancements and heightened consumer expectations have created a highly competitive eCommerce space in which personalisation is non-negotiable.
In this article, we'll cover exactly how you can implement personalisation into the running of your eCommerce site to ensure your online store doesn't fall behind.
Related content: Learn 'How to Get eCommerce Personalisation Right' in our on-demand webinar.
What is personalisation?
By definition, personalisation is the act of making something suitable for the needs of a particular person.1
In an eCommerce context, this takes the form of creating a personalised online shopping experience for each customer. Personalisation in eCommerce aims to tailor the on-site journey for shoppers so that they feel more engaged with your brand and products.
Using an online personalisation strategy will see you benefit from the 80% of consumers who are more likely to buy from a company that provides a tailored experience.2
This stat offers insight into why customised shopping journeys are key to the success of online stores. Personalisation can:
Make individuals feel valued: Designing your site to meet the needs of an individual has become a requirement in creating a satisfied and loyal customer.
Meet expectations: 71% of consumers expect companies to deliver personalised experiences.3 Failing to meet this expectation could see you losing customers to competitors.
Provide a competitive advantage: Utilising the latest technology to personalise your site sets you apart from the competition when pricing isn't a differentiating factor. This kind of competitive advantage is incredibly important in the eCommerce space, which is highly saturated and often has high website abandonment rates.
These are just a couple of reasons by personalisation is key to eCommerce success.
Challenges in creating personalised eCommerce shopping experiences
In order to create successful personalised customer experiences, it's important to understand the challenges you might face along the way.
Roadblocks that could prevent you from personalising your site could be:
Concerns over data regulations: With a vast amount of eCommerce customer data available, it's easy to be unsure how to correctly approach data collection while remaining in line with regulations.
Outdated technology: A site with basic technological capabilities will be unable to keep up with the personalisation that can be achieved with newer, innovative tech.
Communication issues: Online retailers must establish clear and unified goals for their marketing and tech departments to work towards. If communication between departments is lacking, your on-site personalisation efforts might not align with overall marketing goals.
With that being said, let's delve into the ways you can create website journeys that convert — while avoiding each of these core challenges.
How to create customised experiences
An online retailer that meets the needs of the modern consumer is one that makes sales.
To achieve this, there are four key ways you can optimise your eCommerce site.
1. React to user behaviour with personalised messaging
Targeted messaging delivered via Overlays create a personalised customer journey, from the first click to the last.
Whether they are welcoming loyal shoppers back or preventing first-time visitors from abandoning, Overlays provide timely messaging that surfaces in response to the actions of individuals.
A few examples of how you can use this solution to achieve specific goals are:
Price Match: Promoting your price match guarantee at the exact time a customer highlights a product to compare prices elsewhere works to prevent website abandonment.
Bespoke Messaging: Driving sales could be as simple as navigating the user to different sections of your website through pop-up messages. Personalise overlays for customers based on their browsing behaviour, increasing eCommerce urgency and guiding shoppers through to purchase.
Exit Intent: Your shopper is hovering over the exit button and is about to abandon the items in their basket. Fire an exit intent Overlay in the form of a discount to give them a reason to complete that purchase.
With Overlays, no two customer journeys look the same. The presence of Overlays on-site is determined by the journey an individual customer takes, allowing you to personalise the journey of every customer who enters your site.
What you can do: Optimise your email marketing strategy with Overlays to continue the personalised experience off-site.
Once you've captured a customer's email address, you can send them email sequences that could extend their lifetime value.
For a quick win, we recommend that you personalise email subject lines with the recipient names — this can increase your open rate by as much as 50%.4
2. Enhance your search functionalities
Site search is at the heart of the user journey. So much so that 69% of customers will go straight to the search bar when visiting an online retail site.5
The introduction of intelligent Site Search engines across eCommerce sites means that they have become an integral element of any personalisation strategy.
Upgrading your site search to go beyond basic user needs is necessary if you want to guide browsers through the sales funnel to complete their purchase, increasing conversion rates for the long run.
There are a few ways you can personalise your search engine:
Supply suggested terms based on a customer's current query to quickly connect them to a product suited to their exact needs.
Provide voice search and empower the 27% of the global population that use voice search to search the way they feel comfortable.6
Utilise AI technology by deploying an AI-powered search tool. This will allow your visitors to gain immediate, personalised suggestions, or redirect them if their searched-for item is unavailable.
What you can do: Go one step further in enhancing your search functionality by deploying Visually Similar Search.
Allowing customers to upload their own visual search inspiration and providing them with relevant results unlocks the potential for more sales.
3. Provide personalised recommendations
On-site recommendations are an immediate indication of a personalised site.
After all, Recommendations were created with the understanding that every customer is different. They use machine learning to individually profile your customers in real-time to make inspirational recommendations that boost revenue.
Strategically deploying this solution within your product pages allows you to make the most of cross-selling and upselling opportunities to encourage your shoppers to build bigger baskets.
Or, try placing Recommendations on your homepage to personalise the shopping journey from the very beginning.
Integrating this solution into your site is a failsafe way to ensure you have created genuinely personalised shopping experiences.
Related: Need more inspiration on how to use the Recommendations tool? Read our article, '6 Ways to Use Product Recommendations', to discover our top strategies.
4. Streamline the customer journey
Nearly 70% of shoppers abandon their shopping cart — a fear-inducing stat for any retailer that hasn't streamlined their customer experience to prevent this.7
The solution to this is creating quick and simple on-site journeys, in which visitors can find the product they are looking for. This will:
Minimise the possibility of a shopper losing interest and clicking off.
Encourage customer loyalty and improved social proof as your customers share their experience with others.
Make the transition between different online locations as streamlined as possible, so that shoppers can easily find products they have seen on social media or other websites.
The good news is that improving your website personalisation strategy simultaneously streamlines the customer experience.
For example, facilitating the discovery of a product through Search whilst recommending products and providing discounts with Overlays all work together to push a shopper through the sales funnel with speed.
Making the most of the highly intelligent technology available is key to streamlining a website.
Begin building personalised shopping experiences
77% of consumers have chosen, recommended or paid more for a brand that provides personalised experiences.8
Become a brand that consumers choose to shop with by utilising intelligent solutions that provide personalised offerings at the most influential steps of the customer journey. Getting website personalisation right can transform your business and put you ahead of your competitors.
2 55+ Top Personalization Statistics for 2023 (+Facts and Trends) | StartupBonsai
3 What Customers Expect Out of Their Digital Experience | Entrepreneur
4 15+ Email Subject Line Statistics [2023]: Trends in Sales + Marketing | Zippia
5 Research says 69% of online shoppers go straight to search bar, 80% leave due to a poor experience –
6 44 Latest Voice Search Statistics for 2023 | BloggingWizard
7 48 Cart Abandonment Rate Statistics 2023 – Cart & Checkout – Baymard Institute
8 Importance of Personalisation in Customer Acquisition for eCommerce
Discover how Salesfire's suite of solutions can help you to personalise your site. Email one of our experts at [email protected] or book a free demo of our personalisation tools.