Use Social Proof to Increase eCommerce Conversions
By Bethany Llewellyn • Last updated: Monday Aug 21st, 2023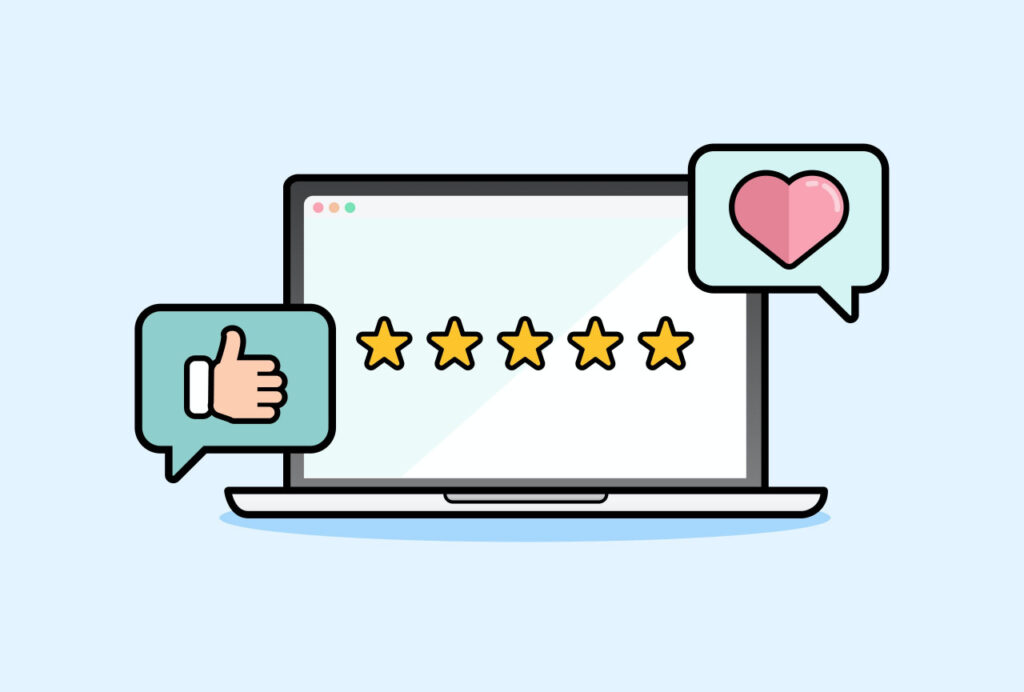 With studies showing that 92% of online shoppers look at product reviews prior to purchasing, social proof is an effective and powerful marketing strategy that has long influenced shoppers' buying behaviour.
In eCommerce, retailers can use social proof to their advantage by highlighting a product's popularity to increase a shopper's confidence, drive conversions and influence site revenue.
Below we discuss the importance of social proof and the positive impact it can have on your eCommerce business.
What is social proof and why does it work?
Social proof is the theory that people imitate the actions of others.
Seeing other individuals engage with a business and have a positive experience creates immediate trust with those who are yet to be customers.
In brick and mortar stores, shoppers can see, feel and hold products, making it easier to make the all-important decision to complete a purchase – but this becomes much harder with online shopping.
A brand may say their products are high quality, but showcasing the reviews of others who have actually tried a product can be the difference between turning a browser into a buyer.
This is because consumers are more likely to trust people with similar tastes, hence why social proof is such an effective marketing strategy.
Put it like this – would you prefer a product that is unreviewed over a product in high demand with good reviews?
Your answer should demonstrate how powerful the psychological factor of social proof is and the importance to use it site-wide, from landing pages to product pages, to help both increase eCommerce sales and conversions.
The more credibility your brand, website and products have, the better.
Benefits for eCommerce retailers
In addition to building trust and credibility, social proof lowers barriers to online shopping by tapping into our natural instinct to follow the actions of others.
There are various examples of social proof all across the internet, from eCommerce giants Amazon and Adidas, to travel sites such as Booking.com and Trivago.
Because of this, there are plenty of benefits that come with implementing social proof strategies on your eCommerce site, from optimising conversions, building loyalty and increasing your average order value.
Below are a few benefits you may see if you implement social proof on your website.
1. Boost customer loyalty and trust
Incorporating social proof into the customer journey – whether it's testimonials or positive customer reviews – can help build trust and motivate new customers to buy.
Research shows that over 88% of customers trust and read online reviews to help them with their purchase decision, so it's no joke.
Offering an amazing customer experience tends to lead directly to positive social proof, which in turn leads to new customers and increased customer loyalty.
2. Cross-selling and up-selling opportunities
Social proof is a great way to promote product discovery and help shoppers navigate through your eCommerce site.
A great example is from Amazon which uses targeted messaging and prompts on-site to show shoppers the items that others went on to buy after the one they are viewing.
This strategy often leads to increased conversions and higher average order value by helping customers find products they may not have otherwise searched for.
3. Improve brand reputation
Whether your business is a global online store or small village corner shop – the reputation of your brand is vital.
Social proof in the form of likes and shares on your social media gives potential customers the opportunity to develop an impression of your business.
If you showcase your positive reviews on your site or social media, this can encourage customers to make a purchase to experience it themselves.
From here, these customers who've had positive interactions with your brand will likely spread the message, improving your reputation and gaining new customers.
Use social proof to increase conversions
Social proof helps increase conversions by removing barriers to purchase and giving users the confidence they need to place an order.
Let's take a look at some quick wins you can try on your site to capitalise on the benefits of social proof.
1. Highlight popular products to create urgency
FOMO is a timeless yet effective marketing strategy commonly used in eCommerce.
You can use social proof in the form of product views to convey the popularity of a product.
Using Prompts to display these items in high demand creates urgency and often encourages a purchase from impulsive shoppers.
This scarcity marketing strategy is commonly used across eCommerce sites, from travel indicating there is only one room available or fashion brands showing a certain amount of people bought within the last hour.
Regardless, this often kicks shoppers into action to grab their bank cards and complete the purchase before it's too late.
2. Display customer ratings to instil confidence
Something as simple as a customer review or rating is often the difference between a conversion or a lost sale.
Some of the most impactful ways to implement social proof are reviews and ratings, customer testimonials and influencer content.
Today, it's rare for people to make online purchases of almost any sort without referencing the ratings and reviews of other customers – whether it be where to dine, where to stay or what to buy.
Taking this a step further, user-generated content such as a picture on social media is extremely influential as it humanises the online shopping experience and shows the reality of the product in use.
All of this instils confidence and drives conversions.
3. Use social proof to inspire purchases
Not only can social proof help people move through the sales funnel, but it can also inspire purchases and increase average order value.
Placing shoppable social proof across your eCommerce site can help navigate customers from page to page and help promote product discovery.
This sparks inspiration for your new customers by creating this space that provides an informed source of relevant and specific feedback.
Being able to form groups or forums with like-minded people helps give your customers belonging that ultimately strengthens your customer relationships.
Final thoughts
It doesn't stop after the purchase. A successful eCommerce strategy includes leveraging social proof to deliver more engaging content across many platforms.
It's clear that social proof is an effective marketing strategy, and the right messaging can help eCommerce businesses convert more.
See how Salesfire can help you optimise your product discovery experience, email one of our experts at [email protected] or book a free demo of our personalisation tools.