A Guide to Understanding eCommerce Customer Data — and What It Can Do For You
By Sophie Walker • Last updated: Wednesday Apr 19th, 2023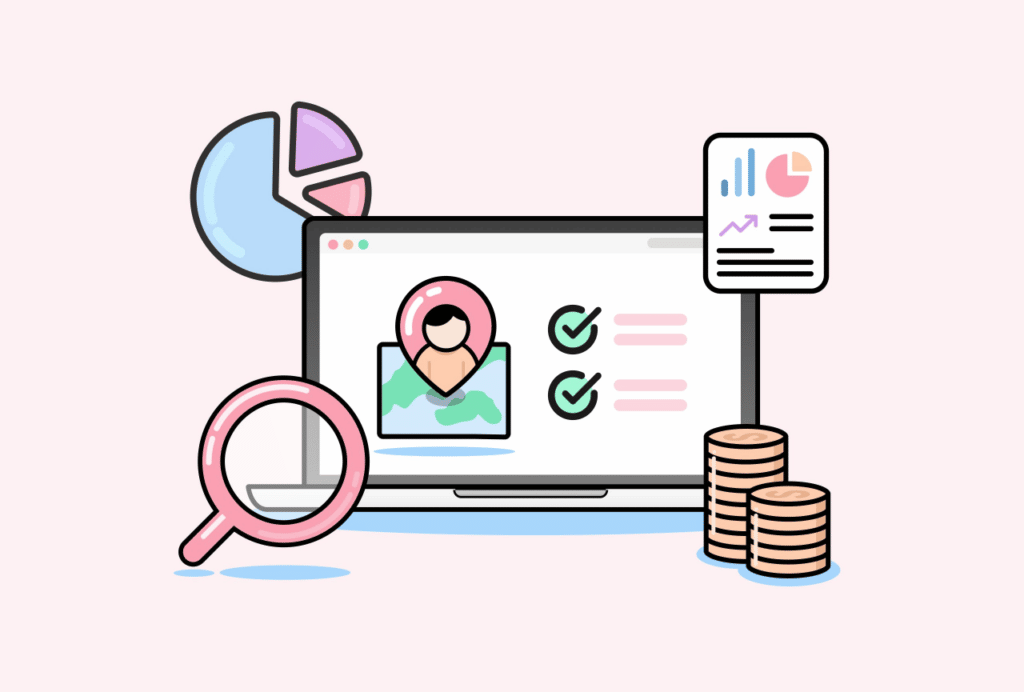 Online purchases are expected to make up 20.8% of global sales in 2023, and this number is expected to increase to 23% by 2025.1
As eCommerce stores continue to grow their customer bases, this uplift in usage offers lots of behavioural data for retailers to analyse.
This invaluable data offers crucial insights for retailers into industry performance, user interaction, and key customer demographics.
Why leverage eCommerce customer data?
Analysing your own and wider industry data allows you to create reactive eCommerce strategies and marketing campaigns, and helps you identify key trending dates.
Referring to eCommerce analytics takes the guesswork out of strategy creation and provides more concrete insights to inform your approach, helping you to make the right business decisions.
eCommerce businesses can also utilise data to respond to trends and get ahead of the competition. This analysis of eCommerce data allows retailers to identify any pain points, refine their strategy and find opportunities for further optimisation on-site.
Keep an eye on the trends
If you're an eCommerce marketer or retailer, it's easy to see why tracking data is crucial for measuring your performance.
However, it's essential you focus on analysing the right type of data in order to gain the benefits.
Forecasting and tracking industry trends using Salesfire Trends allows retailers to track real-time data patterns and provides a unique view of industry performance.
Using Trends allows you to:
Create reactive strategies: As a result of this industry analysis, you can create reactive eCommerce and marketing strategies that ensure your strategies remain relevant.
Predict key dates: Track the performance of key seasonal dates and make predictions about future trends to use in your own strategy.
Track industry revenue: Increase your awareness about wider industry revenue and key performance metrics.
By creating a strategy informed by previous sales data and key performance metrics, you can predict future demands and eCommerce trends — keeping you ahead of the competition.
Pro tip: As well as tracking wider industry data, consider using a third-party analytics tool such as Google Analytics to monitor how your own website is being used and address any potential pain points. This enables you to keep tabs on analytics such as bounce rates, and identify any frequent drop-off points.
Benchmark your performance
With an estimated 12-24 million eCommerce sites across the globe, and more being created every day, it's never been more important for retailers to benchmark their performance against competitors.2
Tracking eCommerce data on Trends helps you gain valuable insights into your competitors' performance which can be used to evaluate how your own strategy is working for you.
Trends allows you to pull advanced data from across 28 industries and track over 570 million shopper journeys.
Through Trends you can access key eCommerce metrics such as:
Visitors
Revenue
Conversion rates
AOV
This pull of advanced data allows you to compare your own performance to others, and helps determine what steps you need to take to achieve eCommerce success. By tracking this type of data from industry competitors you can:
Benchmark real-time data: Analyse industry performance in real-time as it happens for an insight into how seasonal and trending dates have performed.
Analyse your performance: Measure your own performance against other eCommerce sites and get a better understanding of how you are performing against your competitors.
Using this data you can address how your website and brand are performing and identify opportunities for improvement through optimisation.
Get ahead of the curve with AI
AI and machine learning have revolutionised how we collect customer data on-site and do all the heavy lifting when it comes to analysing behaviour and trends.
AI allows for more effective use of customer data by grouping together audiences with similar customer journeys. This builds up accurate shopper profiles that help to anticipate customer behaviour.
This then allows online retailers to provide smarter recommendations and remove friction from the buyer journey.
You can use the following AI tools to enhance the functionalities of your website:
Recommendations: Inspire customer purchases by delivering genuinely relevant, AI-driven recommendations at the optimal part of your shopper's journey.
Search: AI-powered search connects your shopper with the products they love, upgrades your essential search functionalities, and delivers speedy results to your shoppers.
Visually Similar Search: Allow users to upload an image as their search query. AI will then deliver a close match from your own product catalogue, inspiring your shopper's next purchase and driving conversions.
New technology driven by AI can transform the way users interact with your online store and allows for greater data collection to create an enhanced shopping experience.
Through AI-driven optimisation you provide a seamless, smarter user experience that assists with customer retention efforts and increases your shopper's confidence in navigating your site.
That's where Salesfire comes in
Conversion rate is widely regarded as one of the top key performance indicators in eCommerce.
Conversion rate tracks the number of users that take a desired action whilst on-site. This desired action depends on your individual business goal, it could be a newsletter sign-up, account creation, or a purchase.
No matter your business goal, you can create customer journeys that convert.
Digital Assistant is an all-in-one personalisation hub equipped with a range of ready-to-deploy on-site campaigns that work to improve conversion rates, boost average order value, and create urgency.
Optimising your website with intelligent campaigns will enhance customer satisfaction and provide a seamless customer journey.
Through Digital Assistant you can create campaigns that support your shopper at each turning point:
Utilise urgency: Build up urgency for your shoppers by integrating countdown timers or showcasing views and purchases on your product pages.
Boost shopper confidence: Showcase customer reviews using your existing reviews account to build up trust and drive customer loyalty.
Make information easier to find: Display targeted Overlays and messaging at the optimal time in the user journey. Remind your shoppers of your USPs and discount incentives or encourage a social media sign-up.
Increase AOV: Showcase the items your shopper has previously expressed interest in and remind them of the products they love, inspiring them to build a bigger basket and personalising the customer journey.
With Digital Assistant, you can integrate campaigns onto your website that optimise the most influential areas of your user journey, driving your conversion rates to meet the performance of your industry competitors.
Next steps
Online shopping data provides a wealth of opportunities for online retailers to analyse performance and refine their strategies.
Get ahead of the curve by monitoring trends and industry performance on Trends for free.
To benchmark key metrics against your competitors, assess your own performance, and address any opportunities for further optimisation.
1 Global Ecommerce Explained: Stats and Trends to Watch | Shopify
2 68 Useful eCommerce Statistics You Must Know in 2022 – Wpforms