Black Friday 2020 sales may have been unique but the lessons learnt will be a key focus throughout 2021.
Barclays data found that in Q4 of 2020 48% of all consumer spending took place online with bricks and mortar stores closed due to lockdown restrictions. eCommerce stores are now ready to prepare for all eventualities this year.
Black Friday is the leading event in eCommerce and making the most of this surge in traffic should be at the top of your priority list.
You may have already thought about the promotions you're going to offer your customers but making sure your website and content can keep up with the demand is equally as important.
Getting ahead with your Black Friday planning will put your site in a good position to avoid missing out on conversions.
What is Black Friday?
Originating in America, Black Friday has grown in popularity in the UK with shoppers making the most of major discounts before Christmas.
How long does Black Friday last?
Despite the Black Friday vs Cyber Monday debate, there is no competition. Both dates are extremely important for your website, with many retailers usually discounting in the run-up to Black Friday sales and over the busy shopping weekend.
When is Black Friday this year?
Taking place on the fourth Friday of November, this year the key eCommerce date falls on Friday 26 November 2021.
Let's take a look at some of the quick fixes we've seen work wonders for our clients on Black Friday.
Related: Want to learn more about increasing your overall conversion rate? Check out our article on quick wins to drive eCommerce sales.
Tips for Black Friday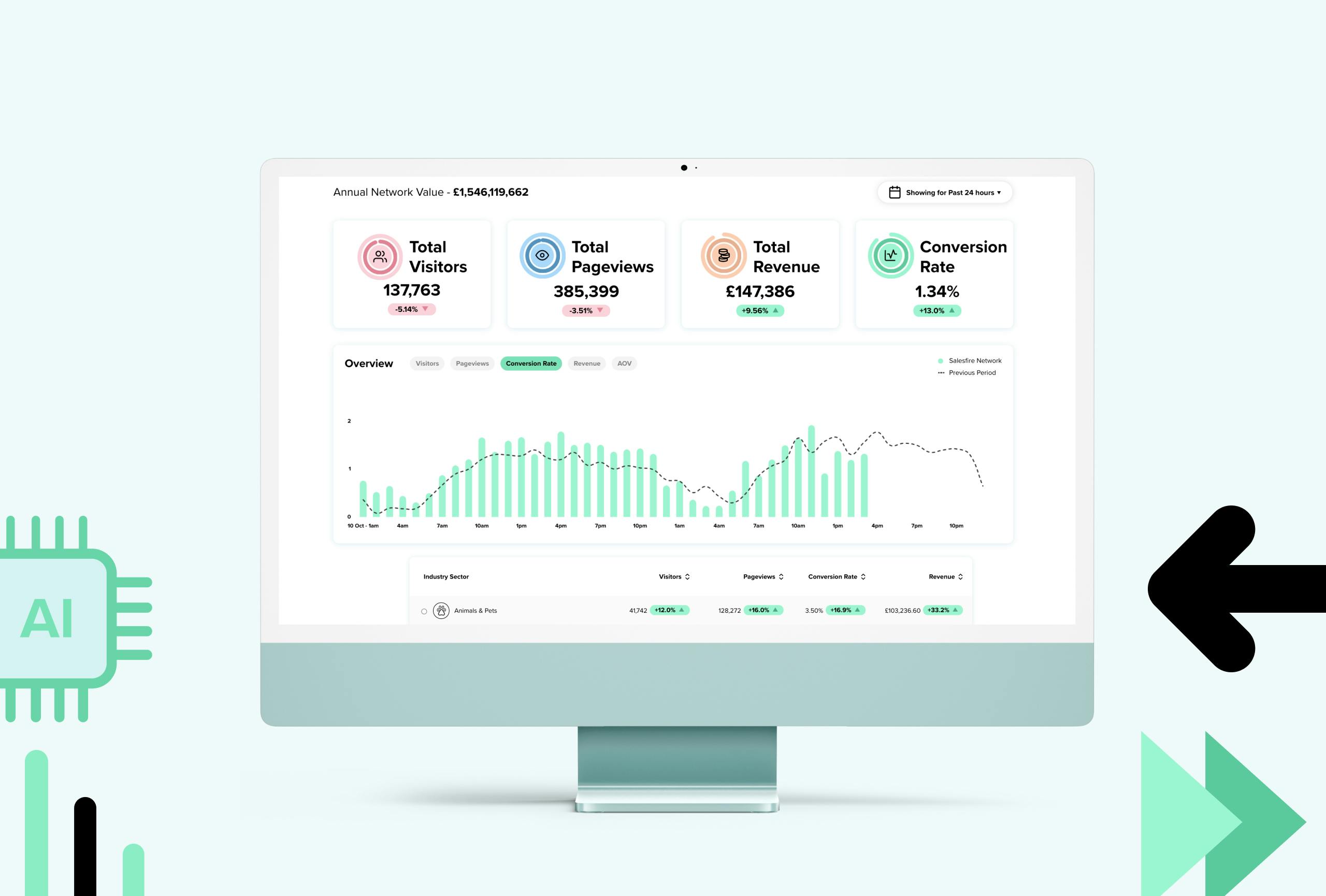 1. Use data and AI to inform your strategy
Analysing data, AI and market trends are crucial to ensure your Black Friday and Cyber Monday strategy succeeds.
eCommerce retailers are increasingly utilising real-time data in campaigns to make sense of evolving buyer behaviour.
Using AI to turn these data-driven insights into personalised content and recommendations, retailers can navigate the final quarter of the year.
This data can help you to identify and react to how your campaigns are performing during the run-up to and on Black Friday itself.
Salesfire's TrendDesk also allows you to monitor key trends from previous years to inform your campaigns and compare against competitors in your industry.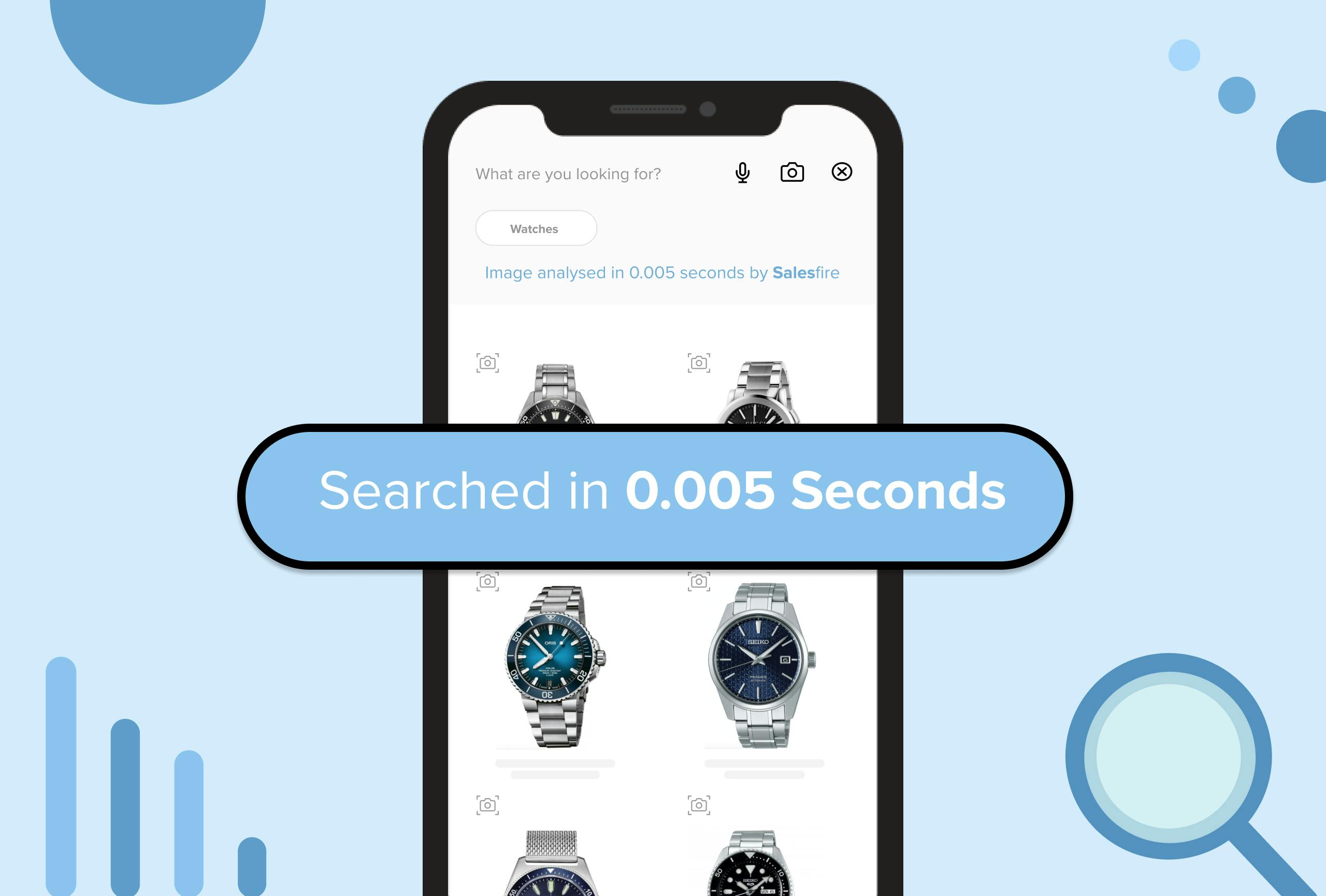 2. Create a user-friendly experience
What does your current user journey look like?
Does a customer enter your conversion funnel via a specific pay-per-click Black Friday ad or via an affiliate link? Perhaps think about putting together a dedicated landing page to help customers find exactly what they're looking for, quickly.
In a limited sales period, customers want a swift and efficient experience. Is your Site Search bringing back results quick enough?
It might be time to start looking at a more advanced system specifically focused on providing quicker, smarter results to empower customers to find exactly what they're looking for.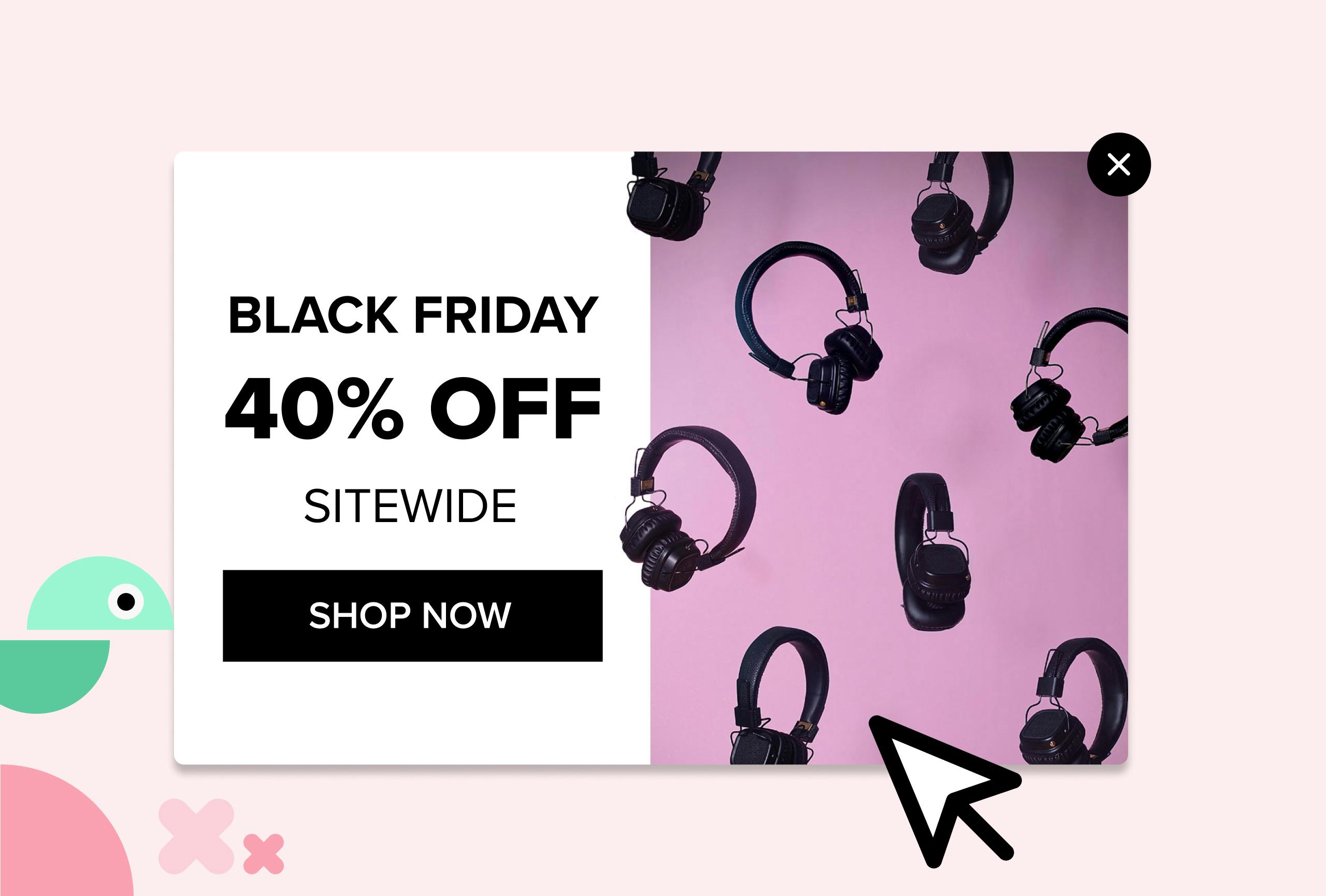 3. Make sure your promotions are front and centre
You've set up your promotional codes, your PPC ads are primed and your stock is ready to go - now don't forget to highlight your biggest Black Friday sales online.
It may seem obvious in hindsight, but effectively promoting your Black Friday offers across your site can easily be overlooked when there's so much to do.
Your Black Friday advertising needs to be displayed through the entire site not just on your homepage alone. If a shopper enters your site through a landing page they could miss your promotions entirely.
Clear and concise promotions with your offers front and centre are key, consider Overlays to deliver relevant messaging at the right time in the user journey, even triggering when users display exit intent, and use Prompts to leverage your promotions and push the visitor through to checkout.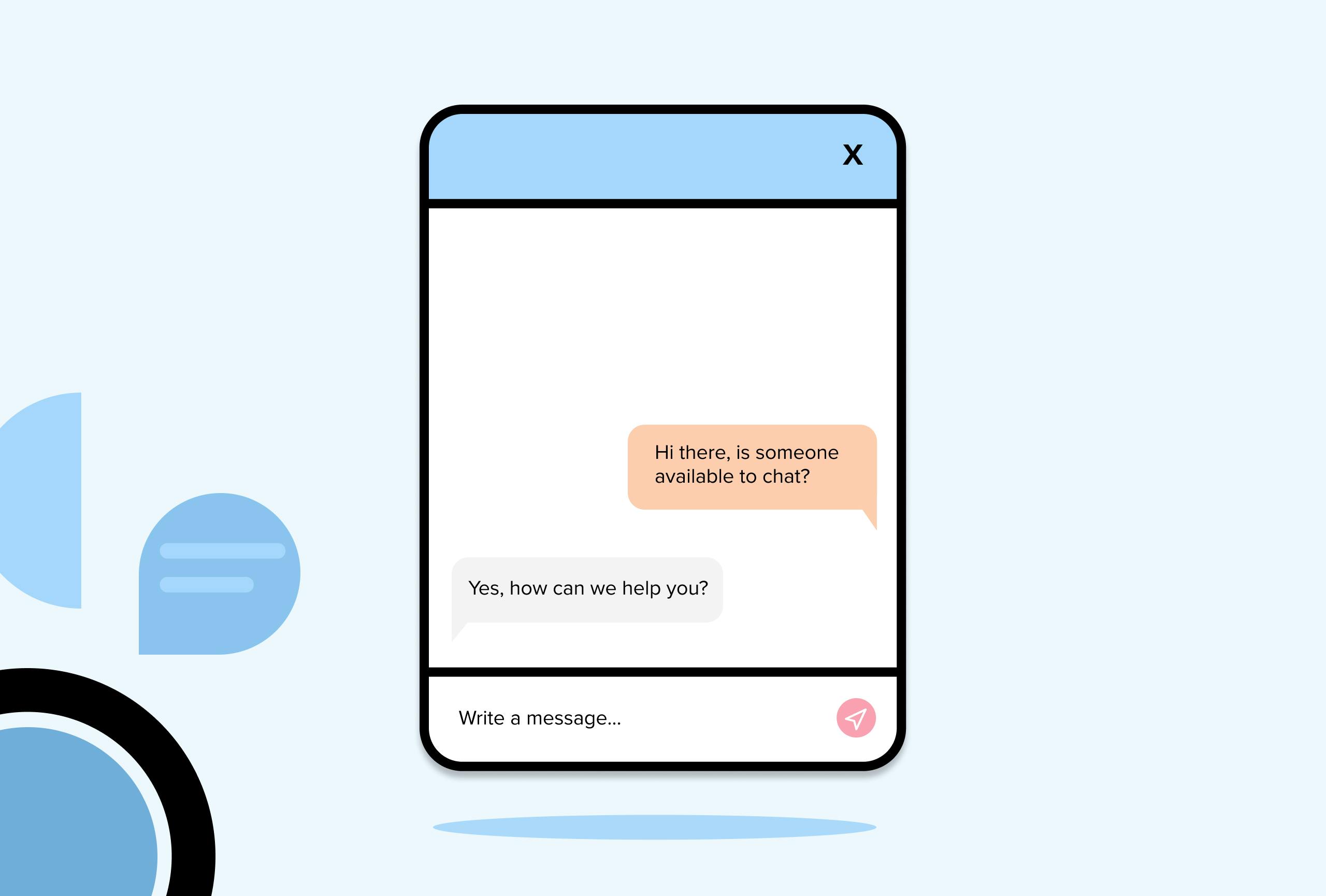 4. It's not all about discounts
In a period when the competition is fierce and your margins are at their tightest, anything that's going to differentiate your offering is going to play a crucial role in your success - Black Friday and beyond.
It can be easy to let your promotions overshadow the other great things about your business but with 78% of customers reporting that they have abandoned a purchase due to a poor customer experience making sure your messaging is clear can work to increase your conversions.
Prepare your customer support channels for any queries, have somebody monitoring chat and email channels during this period and if it's not possible, ensure you have FAQs and other information onsite.
Update your on-site information to include relevant details about opening times and delivery dates and use live chat to avoid any miscommunication that could lead to lost sales.
Your USPs are the essence of your business, your brand and, along with your product offering, is what makes your business special, make sure to promote these across your website and your marketing channels.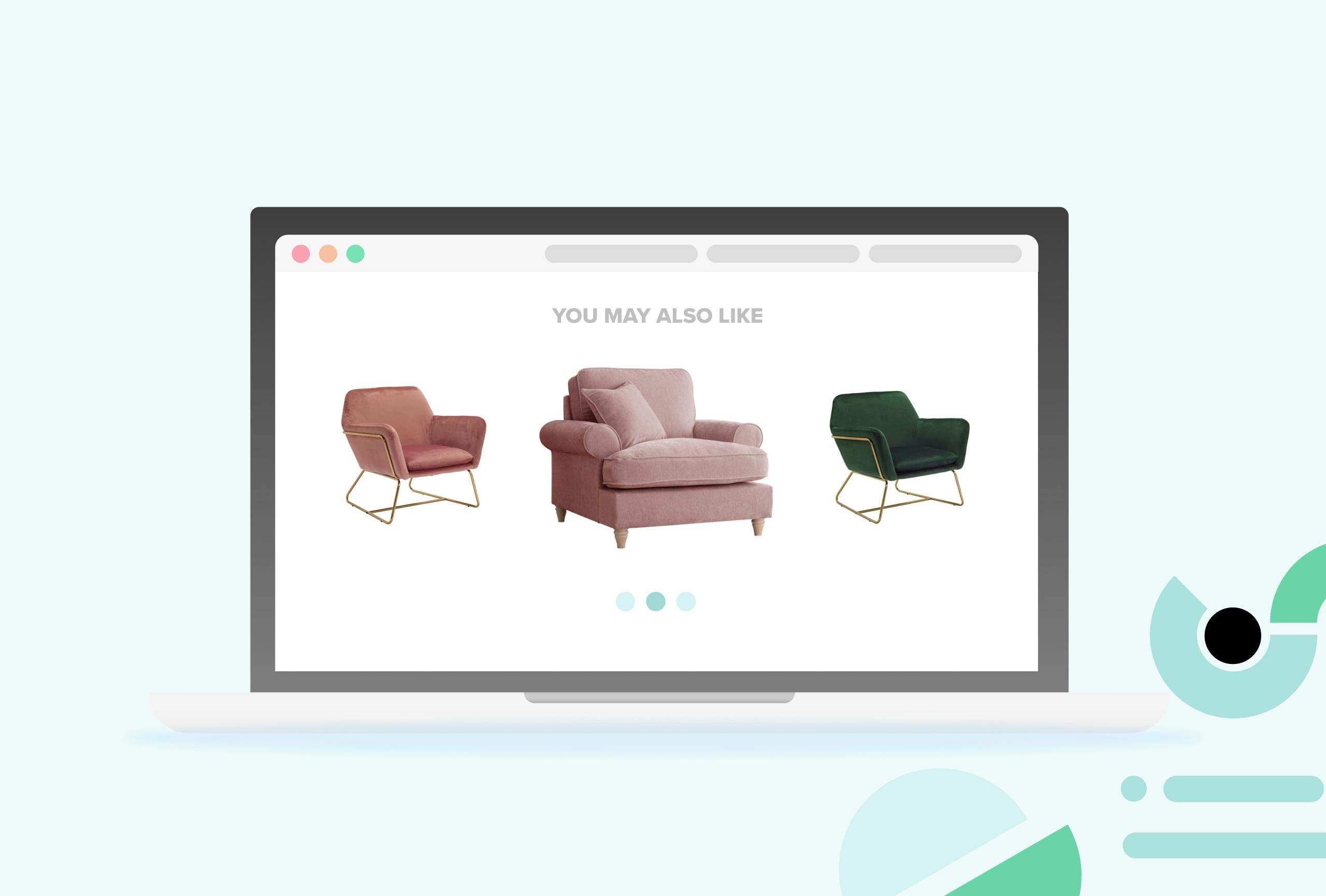 5. Maximise the opportunity for impulse purchases
The urgency of finding the best Black Friday deals significantly increases conversions.
Shoppers don't want to miss out on their favourite products and gift ideas at limited-time low prices causing them to check out much quicker.
With visitors more likely to make impulse purchases, you need to seize this unique opportunity to upsell and cross-sell more products than usual.
Offer customers the products they want to see, whether it be personalised or based on your site's best selling products.
Integrating Recommendations on your checkout page can also work as a last-minute incentive to encourage your customers to build bigger baskets and increase your AOV.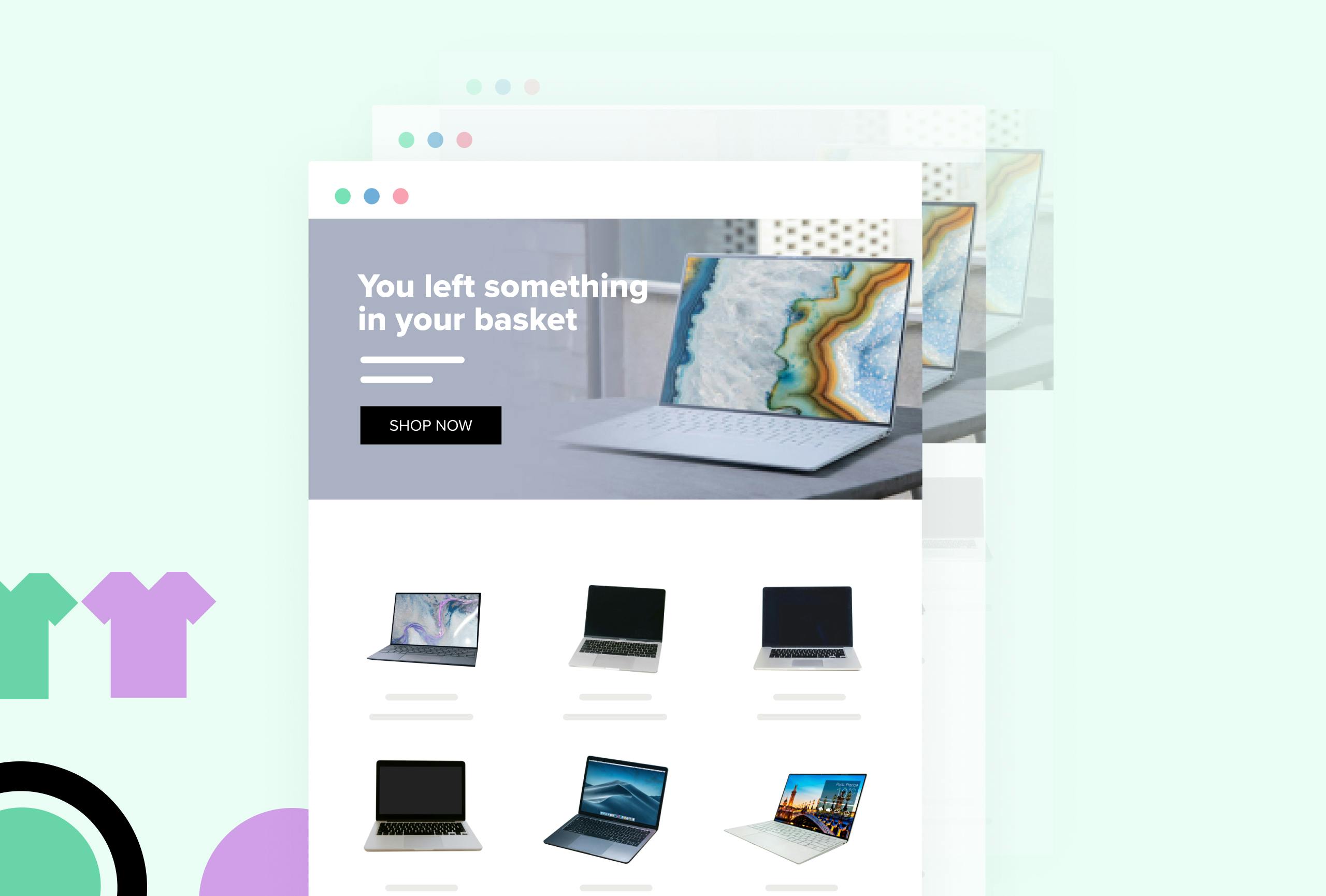 6. Retarget engaged customers
So far, our main focus has been to direct conversions.
Investing your time and money to ensure your Black Friday sales total is higher is understandably your priority but if traffic doesn't convert that doesn't mean all hope is lost.
By utilising Email Retargeting, the surge in traffic from this annual event can reinject visitors who weren't ready to buy straight away back into your sales funnel at a later date.
Collecting email addresses also helps to build your mailing lists for shoppers that aren't yet ready to convert, helping you to build brand loyalty through Black Friday emails for both new and returning customers.
Black Friday isn't just about that day's sales, it can also have a long-lasting impact on your businesses' success.
You're Black Friday ready
By now you should have a good idea of how you can make the most of the surge in traffic through your site.
With an optimised online shopping experience you'll not only gain conversions but will build your repeat customer base too.
Remember though, it's not all about discounts. Focusing on the user journey, customer experience and increasing AOV will help you succeed this Black Friday and Cyber Monday and will be beneficial for your eCommerce strategy going forward.
To speak to a member of our team about more quick wins and engagement techniques for Black Friday and Cyber Monday, contact us on 0204 505 9040 or book a demo.