How Can Website Speed Drive Your eCommerce Growth?
By 247 Commerce • Last updated: Monday Jul 3rd, 2023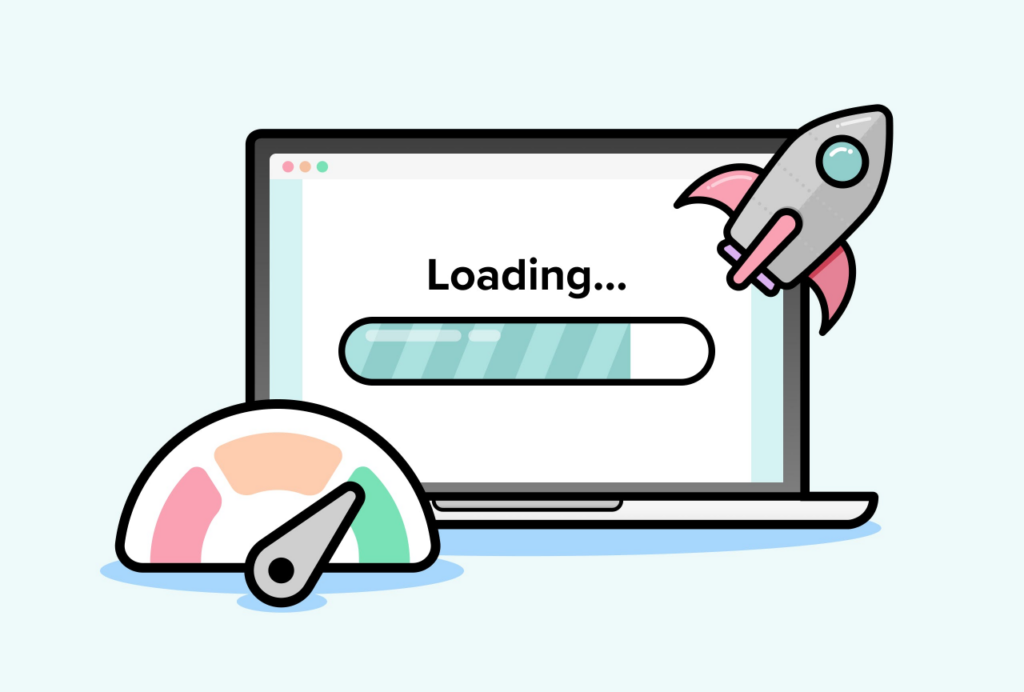 Online consumers are becoming increasingly demanding and eCommerce stores need to meet their expectations in different ways.
Site speed is a key factor in making users happier. This blog post brings the latest insights from a full-service, global eCommerce agency, 247 Commerce.
The faster your website loads, displays content, and responds to user input, the lower your average bounce rates, and the higher your conversions.
When your online retail site takes longer to upload pages, you'll lose customers to a competitor's site that is faster. As per Google's mobile page speed study, a site's bounce rate gets worse with every second it takes to load a page.
Why is page speed essential?
Having a faster page loading time is vital in achieving the optimum performance of your eCommerce site for a number of reasons.
1. Better user experience & more return users
Today's customers are more time-sensitive. If a site takes too long to load and there is poor first input delay (FID), they quickly bounce onto another website for a better user experience.
Faster speed helps users to enjoy their experience on your website, which means that they are more likely to visit your site on other occasions and convert.
2. Page speed impacts conversion rates directly
All your other digital marketing initiatives are affected by your site's page speed such as paid search, email, and social media marketing.
The faster your site's pages load, the longer users will browse on your site, increasing the chances of them converting into customers.
A fast page loading speed provides an overall better user experience, lower bounce rates, and facilitates user journeys leading to more return customers. That's how the fast loading pages on your site can lift your conversion rate and achieve higher revenue across channels.
3. Page speed is one of the Google ranking factors
The new feature of the Page Experience signal found on Google Search Console puts emphasis onuser experience design when interacting with a website. This update considers the mobile friendliness of the site, non-intrusive pop-ups, and Google's Core Web Vitals metrics.
How does the page speed affect eCommerce growth?
Page speed is the amount of time taken to load the content on a URL, while site speed represents the overall performance of your site.
It is measured by Google Page Speed Insights services that consider the various load times on your site on average.
Some interesting facts:
Online shoppers will never learn to be patient and slow loading times will not only affect sales but will also negatively impact your searchability. With paid search, slow landing pages lower your Google Ads quality score.
As per search engine optimisation (SEO) experts, slow page load can hinder your organic rankings for search queries across all devices.
How to improve your eCommerce site and page speeds to drive growth?
To know how to optimise website speed, check out our recommendations.
1. Find an eCommerce platform that's fast—and has out-of-the-box features
Look out for an eCommerce platform with faster infrastructure in place to help improve your site's backend so that your websites load quickly for shoppers.
Adobe Commerce is an eCommerce platform committed to making site speed a top priority and working on all the aspects that further improve your eCommerce website speed.
2. Use fast and reliable hosting
The three common types of hosting are shared, VPS, and dedicated hosting. During high-traffic and high-transaction days, your eCommerce service and infrastructure can influence your eCommerce site performance.
Several factors can contribute to speeding issues, like the geographical location of your provider, physical infrastructure, the overall bandwidth of their network connection, and the type of web hosting your website.
3. Consider a Content Delivery Network (CDN)
As more and more eCommerce sites are going global, a CDN is a non-negotiable factor for platform performance.
A Content Delivery Network or Content Distribution Network (CDN) is a group of servers spread around the world that distributes the content delivery load through the server closest to your user's location, giving the local user a faster user experience.
Content delivery networks (CDNs) can help handle the dramatic growth in internet traffic worldwide in the last 10 years. They use multiple servers to store your content across multiple locations. When a user visits your site, the CDN chooses the server closest to his physical location to optimise the content delivery.
4. Optimise your mobile site performance
67% of sales were made on mobile devices, while 33% on desktops in 2020.
This mobile shopping trend will only grow, having already reached $319 billion in eCommerce sales annually in 2020.
To accelerate your mobile single page session speed you must:
– Test and optimise your mobile site speed
– Check the usability testing on your desktop page speed
– Get a cumulative grade
– Score your website performance on final optimisations
5. Decrease thumbnail image sizes
A carousel feature of "Best selling products" on your homepage can reduce speed issues, as more information will be being pulled from your product pages and displayed as thumbnails.
Thumbnails help when a product image pulled from a product page is larger in size causing an impact on your page load time.
6. Optimise your images in size and number
Images can make your site more engaging and memorable, but these visual designs and images account for around 50% to 75% of your total web pages' weight.
Each image you use on a page creates a new HTTP request. Thus, compressing these multiple images before adding them to your site can save precious weight.
To reduce the size of every new image that you add, you can use TinyJPG or TinyPNG for compressing common files types such as .JPG, .PNG and .TIFF.
7. Reduce total redirects and broken links
Redirects send users away from the page they've clicked on to another page.
More redirects mean more load on the server, and too many redirects and broken links will impact site speed and your SEO rankings.
Try replacing old redirects with new content asap to reduce load response times.
8. Combine JavaScript and CSS files
JavaScript CSS files are amongst the largest files on a website. As they are counted as individual HTTP requests, they undoubtedly increase the load time.
Combine sets of JavaScript files or CSS files to reduce the total number of steps required to completely load your site.
WordPress plugins such as WP Rocket are worth considering for file combination to increase total speed.
Let's conclude. The faster, the better.
Sustaining a speedy page load time is essential for improving your conversion rates and increasing sales revenue. Even though a few extra seconds might not seem like a big deal, figures indicate that every extra second may cause you to lose out on potential customers.
Online speed test tools like Pingdom Website Speed Test, GTmetrix, Google PageSpeed Insights allow you to time and test your website's page speed and decrease the time it takes for your website to load.

247 Commerce is working with leading merchants in the UK, such as Soak and Sleep, ClickGolf, Tanner's Wine Merchants, London Transport Museum and many more to drive eCommerce success through improved site speed and optimised user experiences.
247 Commerce is an officially accredited Adobe Commerce solution and BigCommerce partner agency. The company has recently attained Gold and Adobe Commerce Specialised status in the Adobe Solution Partner Program through accelerating digital wins of its clients. Along with web development and project delivery capabilities, 247 Commerce is the first European agency to qualify for the rapid deployment.
The 247 Commerce team delivers technical and visual stability elements to merchants' sites that help eliminate issues impacting page speed and enhances overall site's performance.
See how Salesfire can help you optimise your product discovery experience, email one of our experts at [email protected] or book a free demo of our personalisation tools.