5 Ways Personalisation Can Transform Your eCommerce Website
By Sophie Walker • Last updated: Tuesday Jul 4th, 2023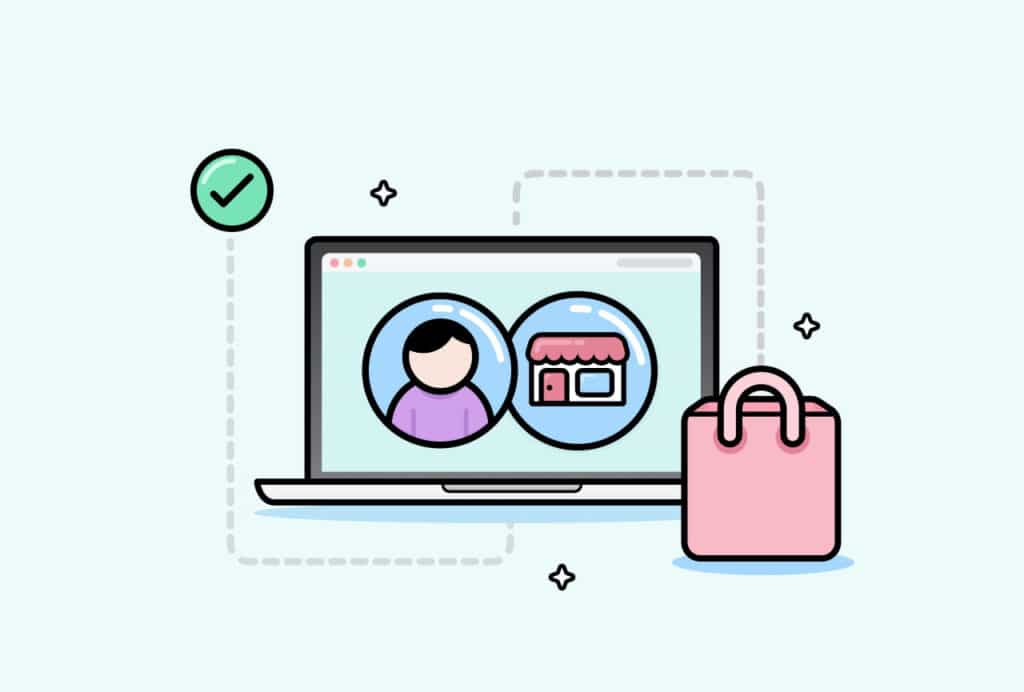 Following a period of significant growth, influenced in part by changing consumer behaviour and wider socioeconomic factors, eCommerce will account for 20.4% of global retail sales by the end of 2022.1
In such a competitive eCommerce space, it's crucial for online retailers to enhance the on-site shopping journey to create loyal customers and drive conversions.
Delivering personalised experiences through your online store allows your customers to build up a better relationship with your brand and helps replicate the tailored in-store shopping experience.
Why implement personalisation?
59% of consumers who have experienced personalisation believe it has an influence on purchase decisions.2
By delivering the right content and the right products to your shoppers, you can inspire purchases and grow your conversion rate.
Personalisation tools work to connect shoppers with their ideal products, assist your visitors on their path to purchase, and promote your marketing materials along the way.
5 ways personalisation can transform your eCommerce site
Personalisation can transform the way users interact with your site to boost engagement and inspire their next purchase.
Let's delve into some of the ways the personalisation of eCommerce websites can elevate your business, and the benefits it provides your shoppers.
1. Engage your shopper at every step
Providing a personalised experience allows online retailers to engage shoppers at every turning point.
Tailoring your content to the needs of your customers leads to greater interaction with your campaigns.
With Salesfire's Digital Assistant, you can launch campaigns that personalise the customer experience and meet your shoppers' needs at exactly the right moment. Some of our top-performing campaigns include:
Display browsing history on-site: Use Digital Assistant to display recently viewed products to both new and returning customers, allowing them to conveniently return to the items they have displayed interest in.
Bespoke messaging: Create unique journeys on-site by displaying bespoke messaging to your shoppers. This could include communicating key information, incentives, or loyalty schemes at exactly the right time based on the behaviour they display on-site.
Showcase product views and purchases: Highlight how popular the products your shoppers are looking at are, and make use of FOMO to prompt quicker conversions.
Provide a discount incentive: Display an incentive at exactly the right time when your shopper shows intent to leave your site, encouraging them to complete their purchase.
Personalised messaging is crucial for generating repeat engagement and driving greater interaction with your site, as customers feel like your website can deliver experiences catered towards them.
The increase in engagement helps you create a following of loyal customers who provide long-term customer lifetime value for your brand.
2. Drive your conversions
80% of consumers are more likely to make a purchase from a brand that provides personalised experiences. 3
By providing genuinely relevant, personalised content you are increasing the likelihood that a user will make a purchase.
Each visitor that lands on your site has different needs, so displaying the same content to each user isn't likely to increase conversion rates.
To provide the most relevant content to your audiences you may consider shopper segmentation, which involves grouping your audience based on customer data that has been collected on their digital presence and how they have interacted with your site.
Some of the characteristics you may choose to segment your customers by are:
Location
Demographics
Device used
Previous purchases
From this, you can deliver the most relevant content and products to your shoppers and effortlessly target your audiences.
It's not just personalising your eCommerce site that you need to consider — by generating dynamic content across PPC, social media ads, and landing pages you can offer more levels of personalisation and display the most relevant marketing campaigns to your shopper.
Things to consider: With Salesfire CRO solutions, you can alter the conditions of your campaigns to target users based on a variety of different traffic sources. This allows you to further personalise the campaigns you show depending on how a user entered your website.
3. Enhance the user experience
Personalisation drives a more seamless user experience, as it meets your customer's needs at each stage of their shopping experience.
Tailoring your customer journey guides users through the customer journey by providing them with greater support at every touchpoint.
Your search functionalities play a big role in how your users navigate through your website, with as many as 68% of shoppers saying they would not return to a site that provided a poor search experience. 4
Consider optimising your on-site search by integrating Visually Similar Search to effortlessly connect your shopper with the items they're looking for.
VSS allows shoppers to use an image as their initial search query and finds close visual matches from your product pages.
Visual search engines deliver hyper-personalised results by allowing users to be very specific with their initial search query, increasing their chances of finding exactly what they're looking for.
Expanding your search functionalities to include VSS transforms your eCommerce site for the better and allows you to:
Capitalise on social media inspiration: If your shopper has found visual inspiration on social media, allow them to discover similar products from your product range and capitalise on social media product discovery.
Boost profit margin: Direct your shoppers towards products with the highest profit margin through visually similar search results and grow your profits.
Encourage greater product interaction: You can provide close visual matches to the products your shopper is currently viewing and increase the number of products your user interacts with from a variety of price ranges.
Visual search provides a more interactive search experience that is completely tailored towards the shoppers and their own needs.
As a result, your user will find it easier to navigate through their purchase and build up a positive relationship with your website.
4. Connect your shoppers to the right products
Delivering personalisation on-site not only offers a great user experience and guides your shopper through the sales funnel but also simplifies the product discovery experience by connecting shoppers with items you know they will genuinely love.
We all know how frustrating it is to receive irrelevant product recommendations and content you can't relate to from a brand.
After all, a modern consumer faced with so many choices wants to feel like the brand they chose to shop with understands their wants and needs.
Integrating dynamic Recommendations delivers your shoppers relevant, curated products, based on the on-site behaviour they have displayed.
Using AI and machine learning tools allows you to automate personalisation at scale and make better use of real-time customer data.
This allows you to recommend products at optimal times in the customer journey such as at the checkout or on your homepage.
With 49% of consumers saying that after receiving a personalised recommendation they have purchased a product that they did not initially intend to buy, delivering the right products at the right time can work to cross-sell further products to increase your average order value (AOV). 5
Examples to consider: Purchases where a recommendation was clicked saw a 10% higher AOV compared to purchases without a recommendation click.6 Allowing AI to match up customer journeys and shoppers who display similar buying behaviours on-site, you can power personalised recommendations and anticipate the products that your shopper wants to add to their basket.
5. Create returning customers
Personalisation allows your shoppers to build up a better relationship with your site and assists with customer retention efforts.
If your user has had a personalised, memorable experience with your brand, they are more likely to return back to your site and will also be more receptive to your marketing materials.
By displaying a targeted Overlay at the right time, you can encourage an email subscription sign-up to build up a list of engaged shoppers.
You can then take the steps to create personalised email campaigns that will nurture subscribers into repeat shoppers, boosting customer loyalty.
Consider implementing personalisation tactics in your email marketing strategy such as:
Addressing your user by name: It may sound simple, but including subject lines and email content that address your recipient by their name capture their attention and make your subscribers feel valued.
Send personalised recommendations: Reinforce your brand's personalised recommendations and inspire shoppers to make their next purchase.
Remind shoppers of items of interest: Showcase items that your shopper has previously expressed interest in and remind them that the items are still in stock.
Newsletter series: Consider creating a periodic newsletter that updates your subscribers on your latest brand content, newest products, and exclusive campaigns.
Implementing personalisation in your email marketing strategies is a great way to strengthen your relationships and re-engage your shoppers back onto your site, changing one-time visitors into long-term customers.
Personalise your website with Salesfire
It's clear how implementing personalisation across your eCommerce site and marketing strategies can work to engage your shoppers and provide more tailored support through their journey.
Utilising intelligent CRO tools and making efficient use of customer data you can create a smoother shopping experience and start to build up loyal customer base.
1 eCommerce Trends 2022: What The Future Holds | Forbes
4 Why Site Search is Important | Addsearch
5 Why You Need Better Product Recommendations | Automat
See how Salesfire can help you optimise your product discovery experience, email one of our experts at [email protected] or book a free demo of our personalisation tools.