How to Reduce Bounce Rates with Personalisation
By Bethany Llewellyn • Last updated: Wednesday Feb 1st, 2023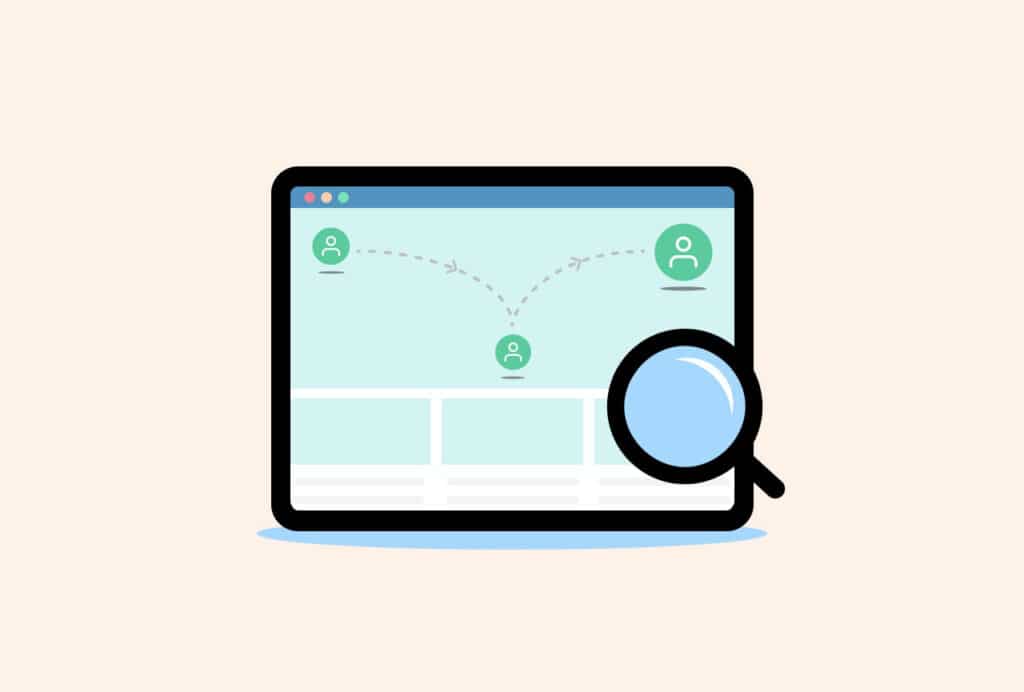 For any eCommerce business, understanding your bounce rate is vital.
It gives a clear picture of how well people are engaging with your website content and allows you to identify areas that need improvement.
Here's where personalisation comes into play.
Increasing customer engagement, more conversions and improving customer loyalty, we've pulled together a few points to discuss how you can use personalisation to improve your bounce rate.
What is bounce rate?
A bounce rate is the percentage of users who land on your site and decide to leave without visiting a second page.
They could click a link to another site, click the back button to leave, close the window or the session may even time out.
A higher bounce rate indicates that you didn't convince your visitors to stay on the page long enough to act on your call-to-action.
There are various reasons for this, from slow load times to bad design and poor usability, all of which contribute to a lack of engagement from visitors.
A simple fix for this? Personalisation.
The ins and outs of personalisation
Personalisation is the creation of unique interactions and experiences on eCommerce sites.
Nowadays, consumers expect a personalised experience as standard.
And these expectations are reflected in your sales, with 70% of consumers more likely to complete a purchase when offered a personalised experience.
Using dynamic content, timely messaging and relevant recommendations, personalisation engages users and keeps them on your site.
The use of data and analytics is the gateway for customers to show businesses what they want and need from your site.
Whether you need to re-think a CTA or make it easier to navigate through your website, using data can strengthen your customers' experience.
You can use this to your advantage and review what parts of your site can be improved to reduce your bounce rate further.
Using personalisation to reduce bounce rates
One of the most effective ways you can reduce your bounce rate is by improving your customers' experience.
Let's take a look at how personalisation can be the key to reducing your bounce rate and driving more sales.
1. Personalise the homepage
Although this seems like an obvious solution, it can be surprisingly effective.
The homepage is the best place to start when implementing personalisation as it's most likely where the customer starts their journey.
For new visitors, you can greet them with your new in-stock, best sellers or latest promotions.
Or, for returning visitors, a greeting message with their username or previous search history can go a long way to improving their experience while encouraging a purchase.
Research shows that 80% of customers are more likely to purchase when their shopping experience is personalised.
So, providing this tailored experience will make your visitors – new or old – feel special and more likely to become returning customers.
Related: Why Website Personalisation Matters: Benefits for Your Site
2. Encourage purchases with recommended products
What better way to provide a tailored experience than by showing recently viewed products to returning customers?
A study showed that 27% of eCommerce shoppers want personalised recommendations, so take advantage of this.
Using personalisation tools like Recommendations or Prompts can show relevant products based on a consumer's purchasing behaviour.
This not only helps increase conversions but builds a strong relationship of trust.
Using analytics or heat maps, you can see where your customers are clicking or dropping off on your site to see if you need to place the recommendations higher up the page.
This will prove more effective in reducing bounce rates as it'll entice customers to continue browsing your page.
3. Give your customers a reason to stay
If you aren't already using exit-intent Overlays, you're missing out.
An exit-intent Overlay only appears when a user attempts to leave your page and can be a last resort to engage with your customer.
Using intelligently-triggered Behavioural Overlays allows you to show the right message, product or incentive at the right time.
It's not all about discounts though, you can highlight what your company is really about by promoting your USP, your delivery options or review ratings.
This proves effective with your new visitors by showing them the benefits you offer, keeping them in the sales funnel and directing them towards a sale.
Related: 6 Exit Intent Overlays to Influence Conversions
4. Use personalised chatbots
Personalised chatbots can be one of the most highly engaging, bounce rate reducing tools a marketer can find.
When a user is having difficulty navigating, they may prefer to chat with customer service instead of leaving your site.
If you have the right analytics, you will be able to intervene when a customer is likely to bounce.
It's not just the bounce rates that improve, chatbots also engage customers and save your company money.
Ultimately – less waiting time means more conversions.
Final thoughts
One of the only ways to lower your bounce rate is to increase engagement on your site.
Using these strategies will improve your customer experience and secure sales down the line.
You should now have a few ideas on how you can optimise your website using personalisation tools to set you in good stead to reduce your bounce rate.