How to Optimise Conversion Rates in the Home & Living Industry
By Laura Taylor • Last updated: Friday Feb 17th, 2023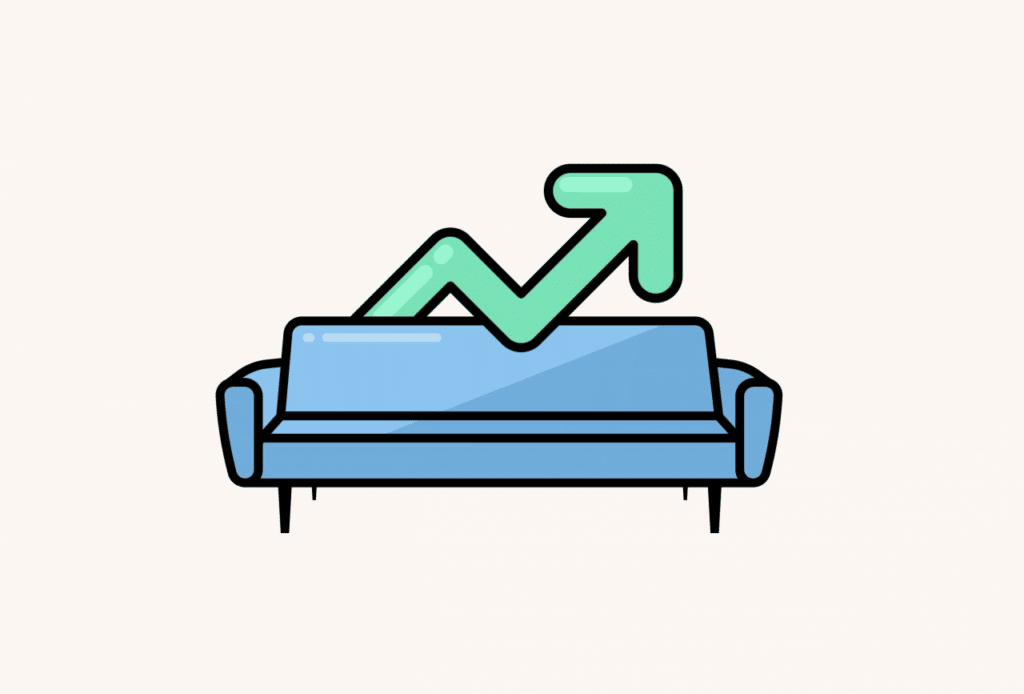 Like all eCommerce retailers in the current climate, the home and living industry is facing an uncertain period.
Despite this challenging environment, the resilience of the eCommerce sector is being demonstrated daily, with online trading proving crucial during the current economic instability.
We want to help online home and living retailers navigate these unprecedented times with reactive messaging, transparent benchmarking and flexible eCommerce strategies for stabilising revenue.
eCommerce trends in the home and living sector
In the early years of the eCommerce boom, as sectors such as fashion and beauty were thriving, shoppers were reluctant to make the switch to shopping for home and living online.
High shipping costs, unclear returns policies and poor product imagery all contributed to deterring shoppers from purchasing big ticket items for their homes online, preferring the familiarity of the brick and mortar store.
Fortunately, retailers now possess the technology and strategic knowledge to rectify these early pitfalls, with a vast range of eCommerce sites now providing a seamless home and living shopping experience.
But despite these improvements, the challenge for home and living retailers is far from over. Seemingly endless choice and competition means retailers in this sector need to ensure their sites are working harder than ever to convert visitors into customers.
Personalisation in eCommerce
As is the case in all eCommerce sectors, home and living customers are seeking a personalised, tailored experience.
A perfect opportunity for retailers to upsell and cross-sell, Product Recommendations suggesting similar or complementary items inspire shoppers and influence an increase in average order value.
For example, if a customer is viewing a dining table on your site, strategically place a recommendation for the chairs you offer in a similar style on the page. Shoppers appreciate these moments of personalisation, making them feel their needs are understood and that they are valued by the retailer. This leads to increased levels of engagement with the site, cultivating loyal, returning customers.
Introducing Product Recommendations is a relatively simple fix that can have maximum impact on your site.
Integrating image search functionality
Home and living tastes vary drastically from person to person and communicating style preferences in a text-based search can be challenging.
As interior inspiration is increasingly derived from online sources such as Pinterest or Instagram, Image Search revolutionises the search process, allowing customers to upload an image of the product they're looking for to find a more accurate result.
Whether it's a chair in a particular shade of blue or a specific style of ceiling light, Image Search simplifies the search process for customers, matching their images to the most relevant results quickly and efficiently.
Controlling the customer journey with intelligent Behavioural Overlays
Every user's journey on your website is unique, so the messages they see should also be tailored to their individual on-site behaviour.
Behavioural Overlays can be employed to achieve a variety of strategic goals, whether that be increasing email subscriber databases, minimising bounce rates or increasing average order value.
Let's say a user has added a light fitting to their basket but, after having second thoughts, attempts to close the web page and abandon their order. Exit intent technology can recognise these cursor movements and trigger an Overlay offering a 5% discount on their order, which may be just the incentive they need to persuade them to purchase.
Extending customer personalisation with Email Retargeting
Complementing the use of Overlays to navigate customers through their on-site shopping journey, Email Retargeting continues the journey of customer personalisation off-site to re-engage shoppers and effectively recover lost sales.
If a user has already visited a website, spent time browsing its catalogue of products and chosen to provide their email address, it is safe to assume they are interested in your products, and so are key to increasing your conversion rate.
Delivering relevant content that is specific to their position in the sales funnel straight to their inbox can reignite their initial interest in your products, providing the encouragement needed to convert a window shopper into a customer.
Generally being a large investment, customers take a bigger risk when buying home and living online. Technology is offering retailers the ability to increase customer confidence in their products, providing an exceptional customer shopping experience and driving online sales.