Every customer journey is unique.
From the first visit to that all-important conversion, it's unlikely that two users will take the same route.
This means your site needs to be dynamic and tailored to individual users.
Prompts is a tool that can deliver personalised messaging based on a shopper's position in the customer journey.
With endless use cases and personalisations, let's take a look at some of the most effective Prompts strategies you could implement on your site.
What are Prompts?
Prompts, simply put, deliver tailored messaging which is appropriate to wherever a customer is in their journey on a site.
They can be customised to appear on any page, whether that be the homepage, the checkout page, or a landing page for a specific product.
There are four different types of prompts which will be discussed in further detail below: review prompts, mailing list sign up prompts, view/purchase prompts and text prompts.
All have different functions with the same end goal - to encourage visitors to purchase products while on a site.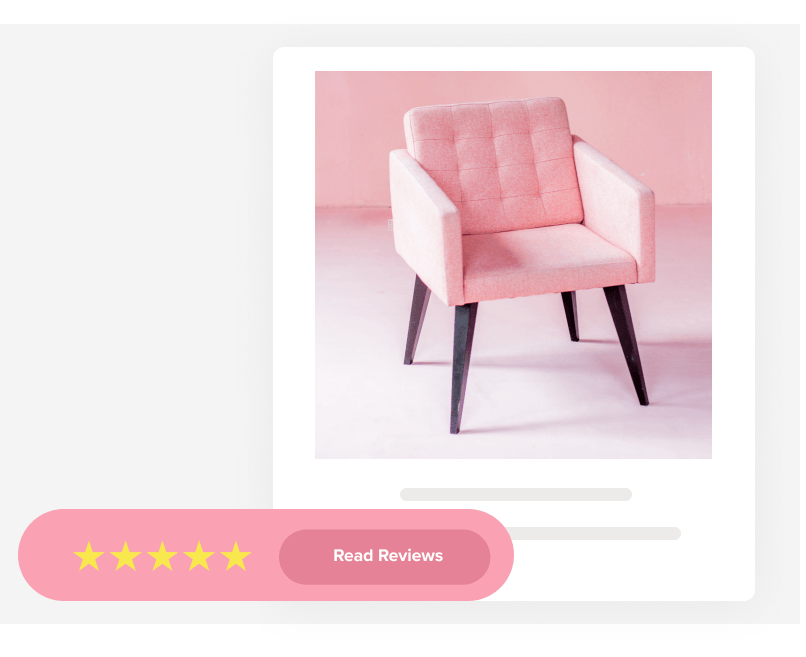 Increase Confidence with Review Prompts
The main function of Review Prompts is to draw attention to reviews of your products from previous customers or clients.
By showcasing positive reviews, customers are automatically more inclined to buy.
For instance, 87% of consumers read online reviews, while only 48% of customers would consider using a company with less than four stars.
These statistics simply highlight how important reviews are on a site - and review prompts appearing on a site advertising, for example, '94 people rated this product 5 stars' will undoubtedly incentivise customers to carry on with their purchase.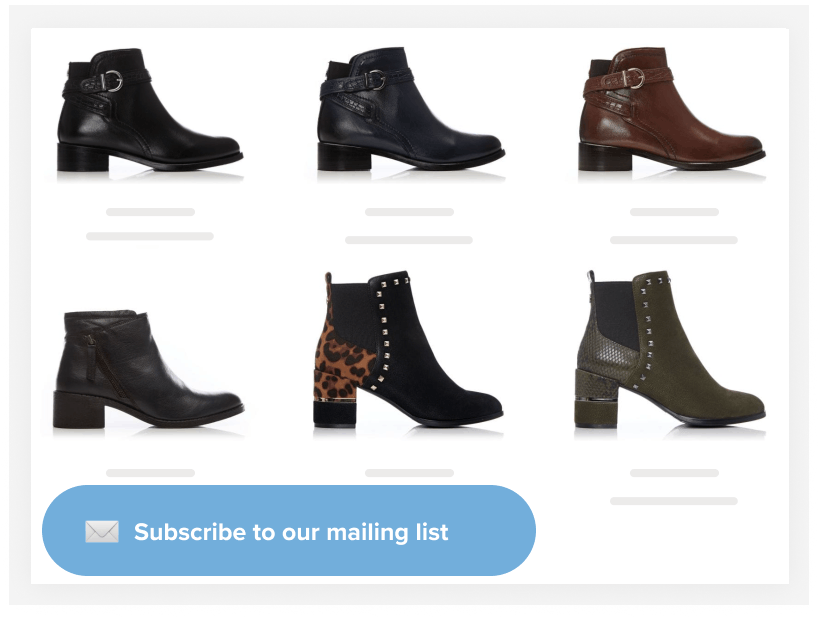 Grow Mailing Lists with Data Collection Prompts
These prompts are best used either on the homepage or on the first few pages of the customer journey.
The main function of mailing sign up Prompts is to encourage users to sign up for your email marketing.
Mailing sign up Prompts are also useful to use as a retargeting metric. This is because you can help retarget customers during their journey and improve and nurture a relationship with them so that they become loyal customers through email marketing.
And the statistics speak for themselves: 65% of a company's business comes from existing customers.
In order to capitalise on this, it is important that customers do sign up for email marketing, and encouraging them through a mailing sign up prompt is an excellent way to do so.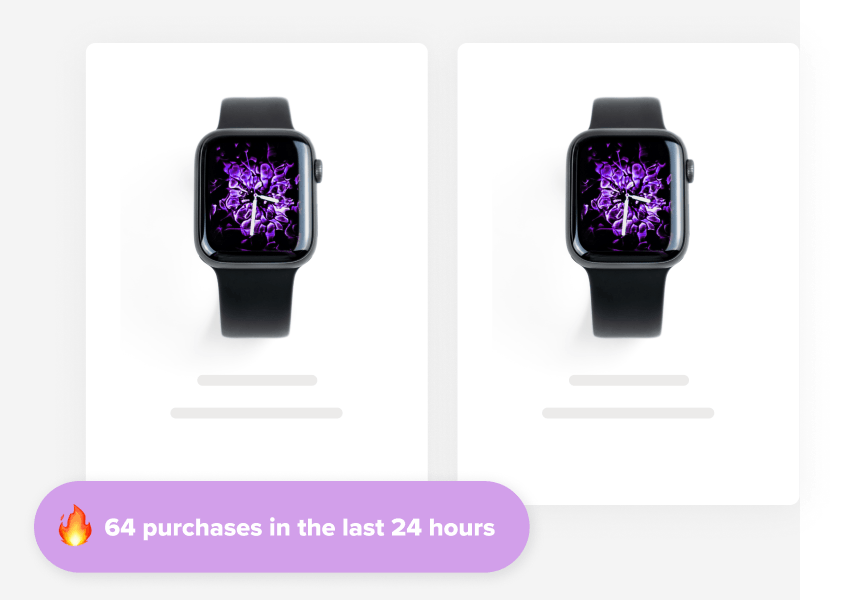 Create Urgency with View and Purchase Prompts
When somebody has actively spent time on a site viewing a particular product, naturally you want to encourage them to add it to their basket.
This is where view and purchase Prompts come in.
These are especially useful when it comes to instilling social proof and creating a sense of urgency: by prompting a user that other customers have been buying the same product - for example, '55 sold in the last 24 hours!' naturally creates a sense of FOMO (fear of missing out).
And by capitalising on this sense of FOMO, you can increase sales: customers naturally worry about items running out of stock, especially if they do not know when - or if - they will be restocked.
By playing into this element of urgency, customers are automatically more inclined to impulse buy as well, thus increasing your ROI on Prompts.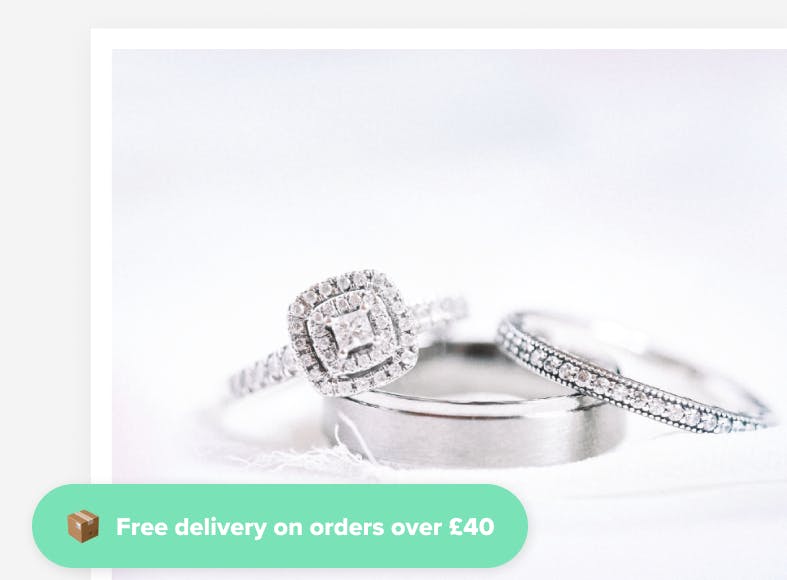 Deliver Relevant and Timely Messages with Text Prompts
One of the best places to implement text prompts is on the basket page.
For example, if a user's basket value is under £60 and free delivery is available on orders over £60, then a text prompt can be triggered which will state that free delivery is available for basket values over £60.
But is a Prompt that advertises free delivery worth it?
Absolutely: 90% of customers say that free delivery is their main incentive for shopping online - so this could certainly be the trigger a hesitant customer needs to fill their basket to reach the amount for free delivery, leading to increases in your AOV.
Discount codes are another instance where text prompts can be utilised.
This helps to speed customers through to the checkout stage - particularly if there is an end of sale message displayed too.
For example, a Prompt displaying '50% off sale ends tonight!' will naturally encourage customers to purchase items they may not have thought about purchasing previously, simply because they are discounted.
And without this prompt stating that the sale ends 'tonight', they would not have known about it - or it would not have been presented immediately in front of them on a site without the aid of a Prompt.
This once again instils urgency - a key feature of prompts.
Afterthoughts
Prompts are a key feature for any eCommerce site.
They can be tailored exactly where you want them on a site, from the homepage to the checkout page, and as well as creating a sense of urgency, they can also increase your AOV through inspiring impulse buys and advertising services such as free delivery.
If you are interested in seeing what else Prompts can offer, book a demo with one of our conversion rate optimisation experts.