How to Make the Most of Christmas eCommerce Traffic
By Kelly Aitkin • Last updated: Thursday Sep 28th, 2023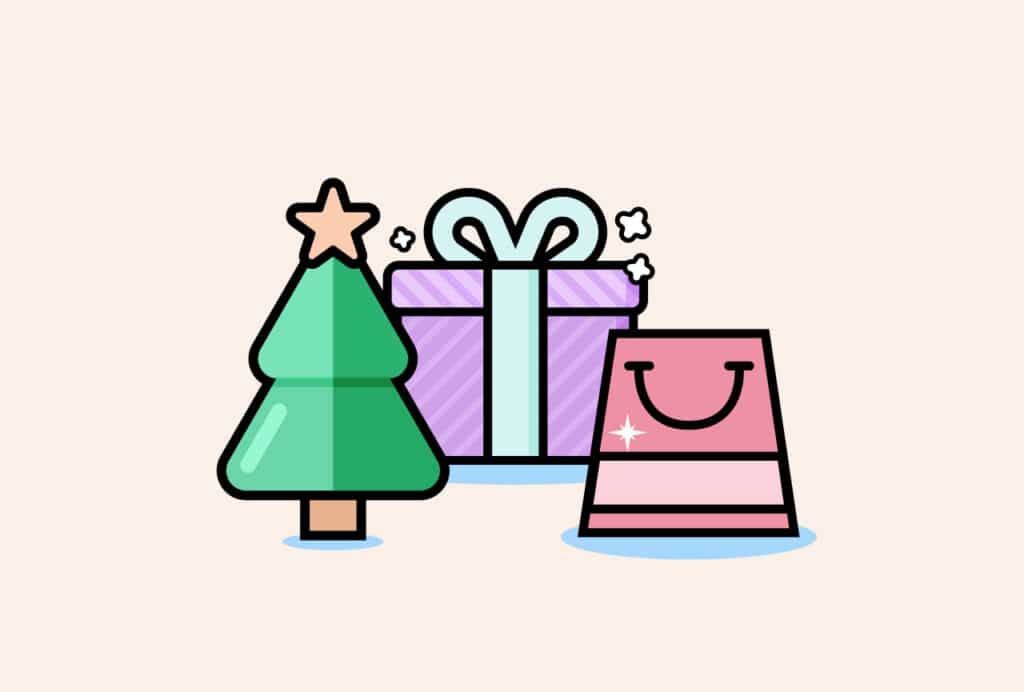 Christmas is no doubt the busiest time of year for any retailer, with plenty of gift buyers all looking for the perfect products.
It's predicted that overall retail spending will increase by 4.5% to $1.3 trillion for the 2023 holiday season.1
With more traffic being driven to your site than normal over the holiday season, there's a huge opportunity for increased sales. But if you're not offering a simple, quick and enjoyable online shopping experience, you could be missing out on vital conversions.
So, how can you take advantage of this Christmas traffic and boost sales through your site ?
Get the most out of your website traffic this Christmas
1. Display unique content
First things first, you need to make sure you're driving traffic to your site.
With so many online shops out there, it can be difficult to cut through the noise in eCommerce.
Implementing a festive content strategy and creating engaging marketing campaigns can make your website and marketing channels memorable, which will help you attract new potential customers to your website.
In your content and campaigns, you could include:
Curated gift guides: Inspire purchases and offer content that users may not have seen anywhere else in thoughtful, hand-picked gift guides.
Dedicated landing pages: Link to clever gift ideas and your own products on specially designed seasonal landing pages.
Your USPs: Display your unique selling points in your homepage content or in an Overlay campaign as these are what will make customers want to stay and shop with you.
People who are starting their Christmas shopping and are looking for gifting inspiration are already primed to purchase, all you need to do is make sure you can direct them to the right place with dedicated landing pages, gift guides, and engaging content.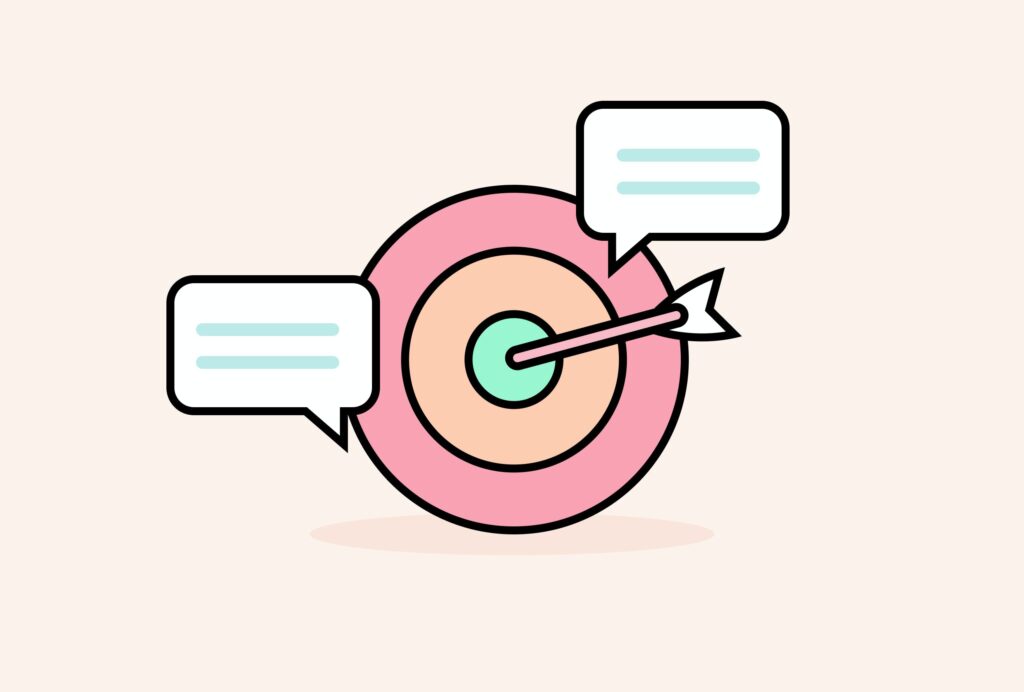 2. Present key information
When it comes to online shopping, you need to ensure your users are informed enough to complete their purchase.
Unclear communication and lack of information can lead to visitors abandoning your site before they complete checkout.
It's therefore important to keep customers informed with clear messaging throughout their journey, from the homepage to product pages and even at checkout.
Be upfront about key dates: Display your last-minute delivery dates and extended Christmas returns periods to avoid any confusion.
Communicate your delivery costs and returns information: Make sure your shoppers are informed about delivery costs and returns policies in order to prevent abandonment at checkout.
Create clear product descriptions: Research keywords and search terms for optimal product performance to create accurate listings and descriptions that allow shoppers to easily find exactly what they're looking for.
Being clear and consistent with your messaging and key information is crucial in the Christmas season when you may be faced with last-minute shoppers and gift buyers who want a quick, effortless purchase.
Suggested reading: Learn more about preventing basket abandonment with our Guide to Shopping Cart Abandonment.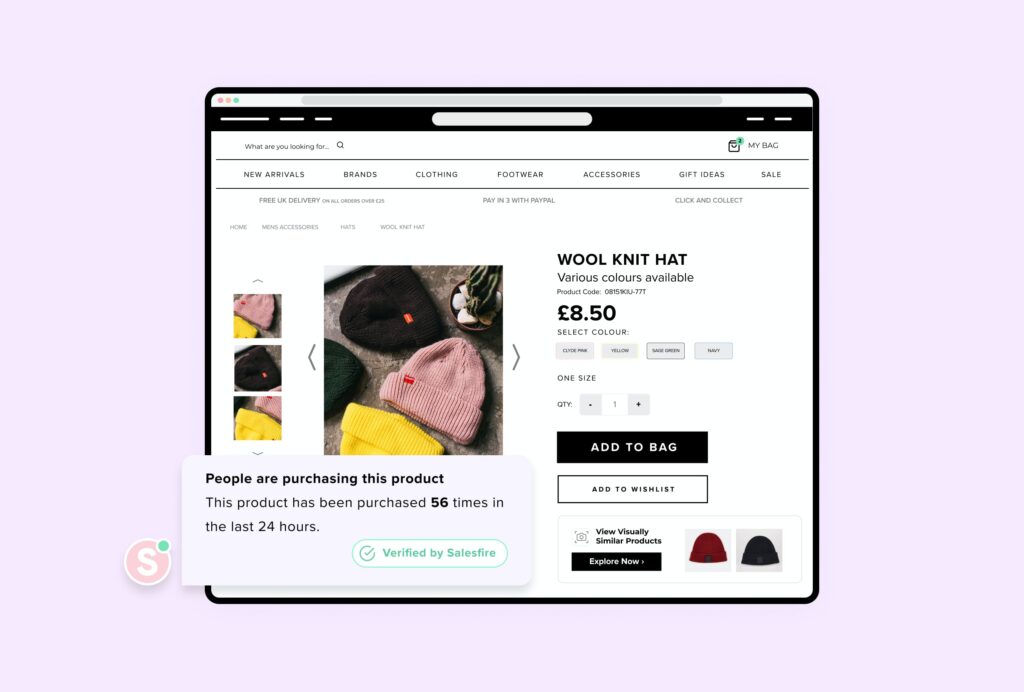 3. Create urgency
Now that you've attracted shoppers and they're interested in your products, your site needs to work a little harder to ensure your efforts aren't wasted.
The Christmas period is the ultimate time to utilise scarcity marketing and promote your sales by using a little something we like to call FOMO.
Shoppers want to find the right presents quickly and easily and they certainly don't want to miss out on any good deals.
You can guide the user through the sales funnel with personalised messaging campaigns displayed at exactly the right time to increase the urgency in completing a purchase.
Throughout the buying journey, you can integrate campaigns to boost urgency, such as:
End of sale countdown: Offering discounts can give your seasonal shoppers a final incentive to complete their order. Using a countdown timer in an Overlay campaign, you can highlight that your Christmas offers and free shipping incentives are for a limited time only to capitalise on the fear of missing out.
Product views and product purchases: Highlight popular products in real-time by showcasing product views or purchases, making shoppers feel like the products they love are high in demand and increasing urgency in securing their order.
These are simple but effective ways to create urgency and encourage shoppers to add items to their basket so they don't miss out on the best deals.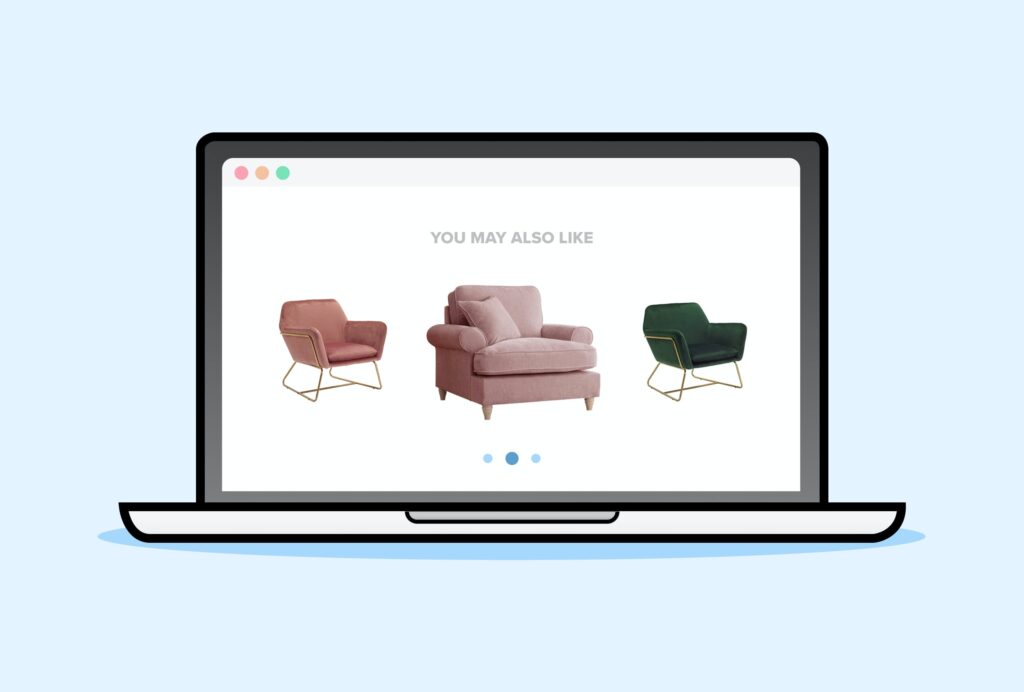 4. Add dynamic product recommendations
Your seasonal shoppers are looking for convenience.
They want to buy as many of their Christmas gifts as quickly as possible and that's where your site comes in.
Dynamic content can display product recommendations personalised to a shoppers' browsing behaviour that may be the perfect match for a gift they need this festive season.
Integrating intelligent solutions such as Recommendations offers many advantages, including:
Inspiring sales: Increase Christmas sales by connecting your shopper with their perfect product and showcase trending gift ideas with your product recommendations.
Boosting brand loyalty: Your shoppers will feel like their shopping experience is catered toward their needs. This will help you build up a loyal customer base who can rely on your site to provide them with items they love.
Increasing AOV: Your recommendations provide further upsell opportunities and in turn increase average order value, effortlessly maximising the value of each Christmas shopper who arrives on your site.
When it comes to Christmas shopping you can let your Recommendations unit do all the heavy lifting, utilising personalisation and dynamic features to increase the value of each order and make the most of your seasonal visitors.
5. Consider micro-conversions
Conversions don't always have to be considered as direct sales.
A successful micro-conversion can mean a variety of things in eCommerce marketing such as:
Filling out a form: You could have a form to register for an account or be the first to hear about a new collection.
Email newsletter subscription: Make the most of the increase in website traffic to grow your mailing list and encourage shoppers to enter their details in order to receive your newsletter or email communications.
A follow on social media: Your brand may connect with shoppers on multiple different social media platforms and can use this busy sales period to grow your audience.
Christmas presents the perfect opportunity to work on increasing your social presence and expanding your audience.
Drive traffic towards your socials with a targeted Overlay that promotes your social channels when a user completes a purchase. Customers at this point will be engaged with your brand and you can leverage the post-purchase feeling to build a social following of brand ambassadors.
A good content schedule or a branded Christmas hashtag for your social media over the Christmas period can also work to re-engage shoppers and allow them to become equated with your brand voice.
Pro tip: For increasing your reach and finding new audiences, take a look at our blog on how to make the most of your social media channels.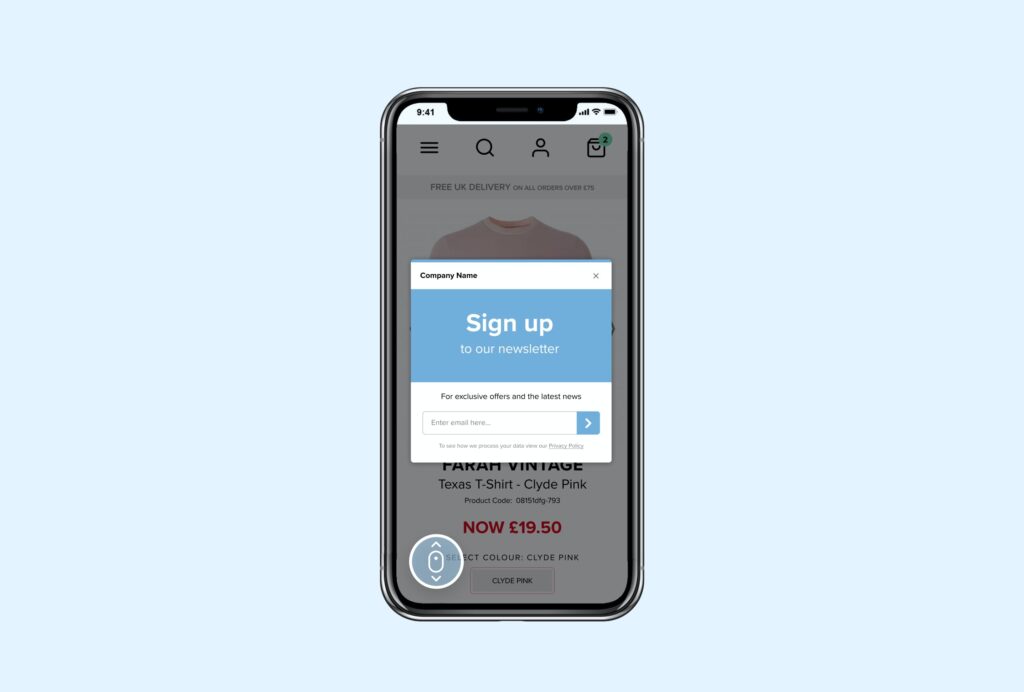 6. Build brand loyalty
This Q4 surge in site traffic doesn't just have to be for Christmas.
Although not all traffic will be ready to purchase, that doesn't mean you can't still nurture them through the sales funnel until they're ready.
Encourage new visitors on your site to subscribe to your email newsletter by entering their email addresses in data capture Overlays.
This enables you to build good quality mailing lists, allowing you to send engaging email campaigns at a later date which build on your brand voice and customer loyalty.
Creating memorable and seamless experiences is also key to customer retention.
Research shows that customers are likely to spend 140% more after a positive experience than customers who report negative experiences. 2
Christmas is the perfect opportunity to turn brand-new site visitors into repeat customers and build on more conversions further down the line.
Optimise your site experience with a faster Search function to connect customers with exactly what they're looking for instantly and offer a simple checkout that provides multiple payment options to avoid last-minute abandonment.
All of your hard work to make the most of site traffic isn't a one-off. Your customers will remember the effortless and personalised experience they had on your site and return time and time again.
Over to you
With eCommerce becoming more and more competitive each festive season you need distinct ideas to stand out from the crowd.
You should now have some unique inspiration to give your website the extra push it needs to make the most of the increase in traffic over Christmas.
1 Top Trends and Predictions for the 2023 Holiday Shopping Season – BigCommerce
Maximise the value of your seasonal traffic with Salesfire's intelligent solutions, email one of our experts at [email protected] or book a free demo for more information.