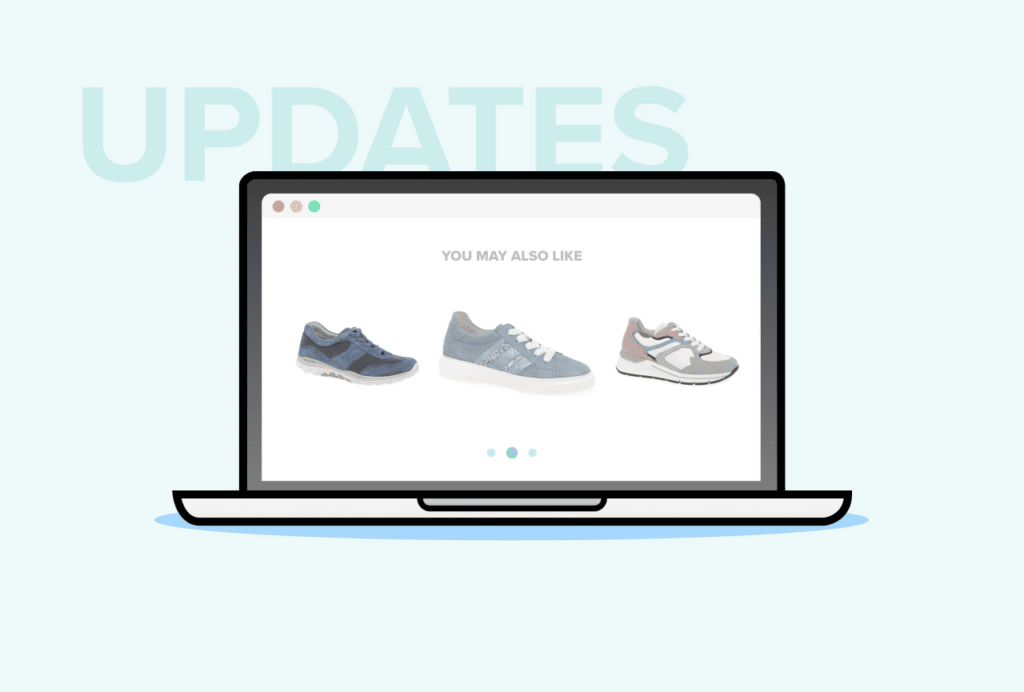 We're always enhancing our products to allow retailers to provide the ultimate customer experience.
From on-site aesthetic updates to behind the scene algorithm improvements, we never stop innovating. With continuous development, we can ensure our products are always at the cutting edge of eCommerce technology.
Here are the latest updates to come out of Salesfire HQ over the past month.
Visually Similar comes to Recommendations
You're familiar with our Visually Similar product across our Search and product pages. Now we've brought the Visually Similar icon to Recommendations.
To create a hyper-personalised shopping experience, users can now discover even more products straight from Product Recommendations.
By merging the product suggestion capabilities of two of our AI-led tools, retailers can create an enhanced shopping experience that points the customer in the direction of the product they have in mind at every opportunity.
For clients who already have both Visually Similar Search and Recommendations, this will be automatically updated.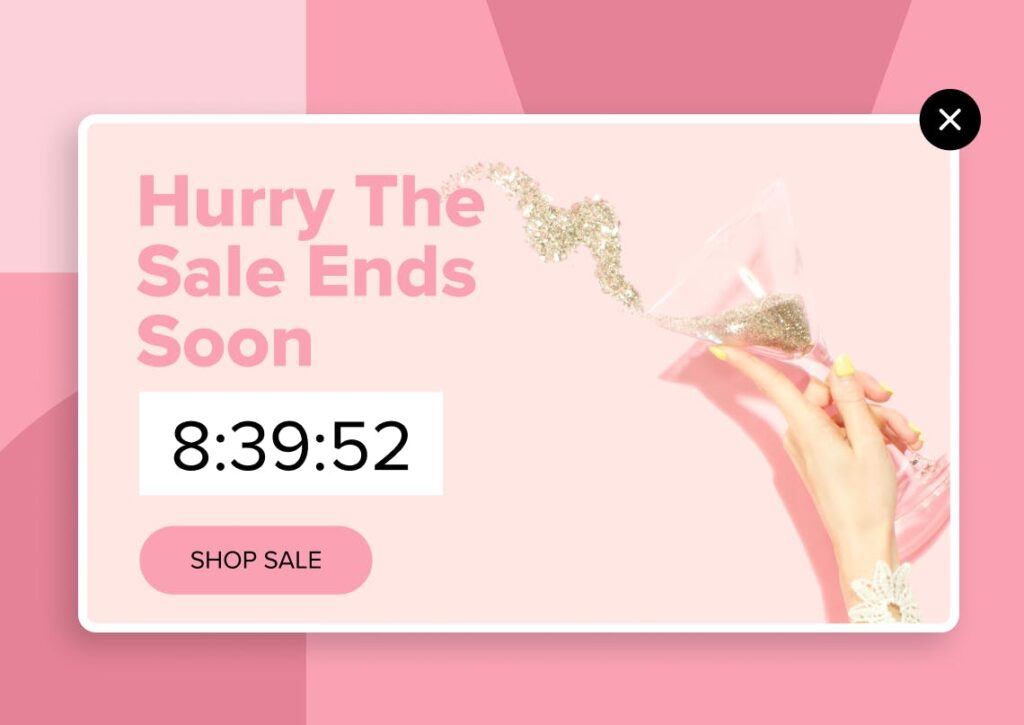 Overlay Countdown Timers
Inform and instil the urgency of key campaign dates by adding a countdown to your Overlays to encourage customers to take action.
You can count down to the end of a sale, the end of a 10% off promotion or the end of your free delivery offer. Alternatively, why not count down to the start of an event – be it a sale, the arrival of new stock or the launch of a new product.
With countless possible uses, adding countdown timers to your Overlay campaigns can create a sense of FOMO (fear of missing out) that will persuade customers to make a purchase or return for your new releases.
ZipPay Search Promotions
In addition to our other Search promotions, you can now promote your ZipPay payment gateway with a dedicated Search promotion.
Designed to look great in your Salesfire Site Search, ZipPay search promotions remove barriers to purchase for reluctant shoppers by promoting buy now pay later payment options.
By removing the pressure of immediate payment, you can inspire customers to add more items to their baskets to increase your AOV.
Custom Import Schedule
The new addition of Catalogue Scheduling adds the flexibility to choose when your feed imports and how frequently.
By importing more regularly, your feed is fresher, more accurate and responsive to products being removed, price changes or items that have sold out.
Choose from daily at a specific hour, every hour or every 15 minutes. These settings are available under Advanced within the Product Catalogue settings.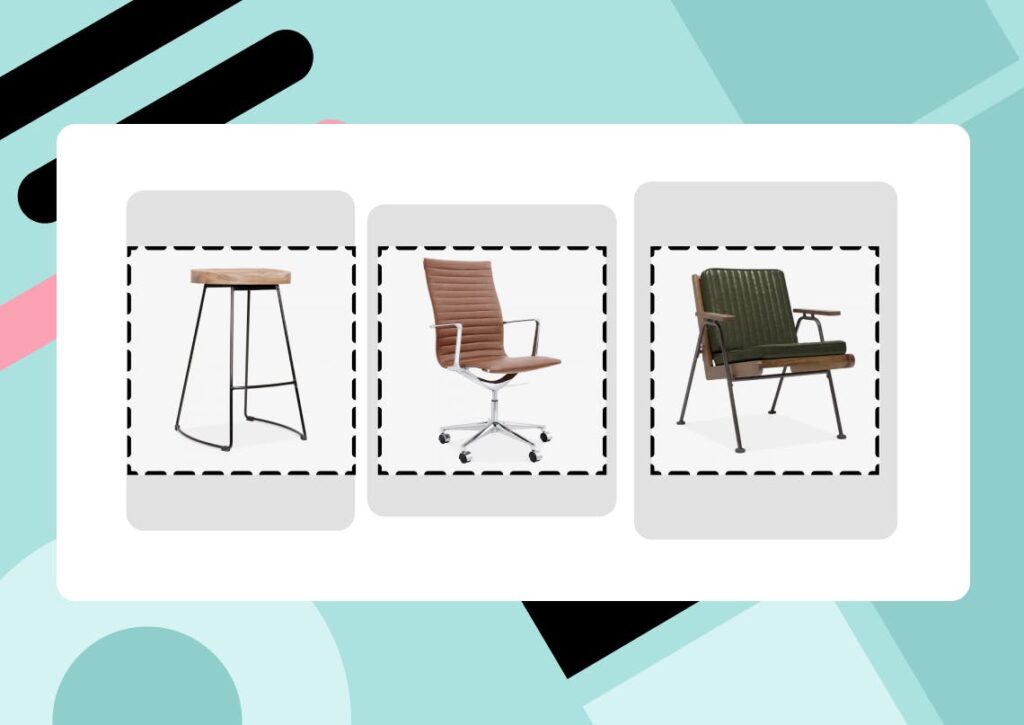 Recommendation Image Crop
We find that from time to time some website catalogues provide product imagery in varying aspect ratios.
When placed alongside one another in recommendation units, this can sometimes look a little untidy.
We've updated our Recommendation tool to allow you to specify the resizing and cropping algorithm used for product imagery sizing to allow for consistent, uniform imagery.
You can now choose from several options, including:
• Contain: The image will be resized to fit the space, but this may leave gaps in the unit.
• Cover: The image will fill the space but it might crop the edges if it's too big.
• Fill: The image will fill the space exactly, but this might squash or stretch the image.
Title Highlight Custom Selector
Our Title Highlight trigger is very popular among clients for capturing visitors who have highlighted a product title to copy and paste into a search engine or competitor website.
Our system relies on certain signifiers to recognise a product title, such as H1 tags, but not all website are coded this way.
To help our system identify titles, we have rolled out support to provide a custom selector for those clients who have a website coded unconventionally.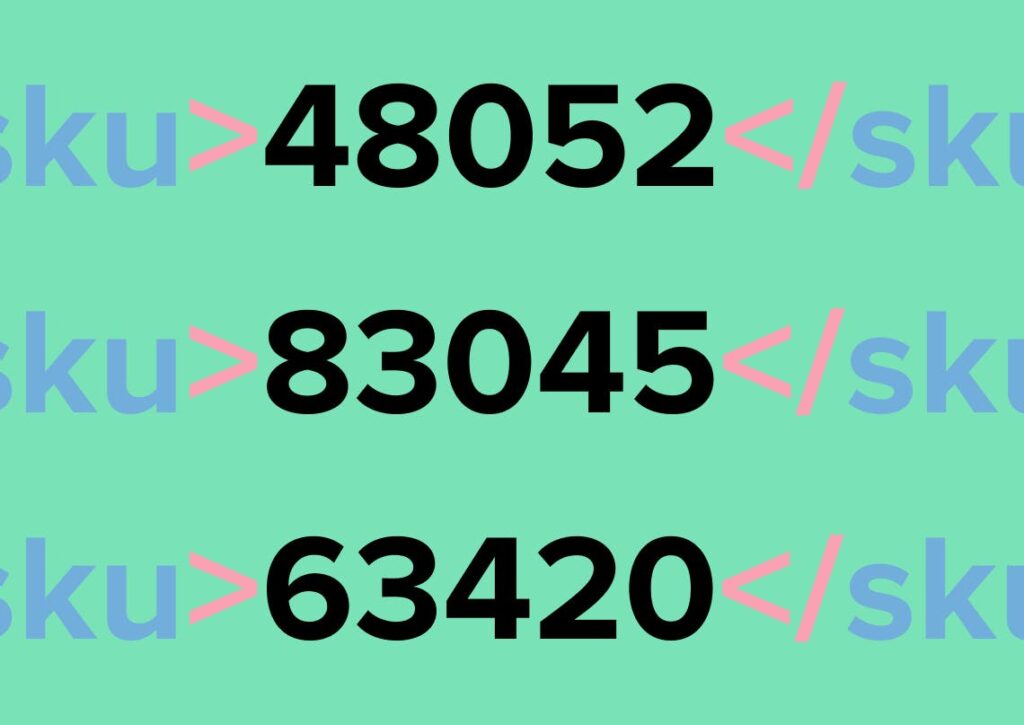 Feed Updates
When customers can find the products they're looking for the first time, they're more engaged in their shopping journey and more likely to complete a purchase.
To support this discovery stage of the customer experience, we've improved the quality of search results by introducing the following feed features:
Multiple SKUs: Retailers can now provide a set of multiple SKUs for the same product that visitors can search for. By adding multiple, relevant item numbers to a product, you can ensure that no matter which of these a shopper uses as their search query, they will always find what they're looking for.
Parent Link: You can now provide a parent link to direct shoppers to a product page instead of a particular variant.
Improved Variant Handling: We've updated our algorithm to ensure customers are shown the most relevant results every time. For example, in-stock items will appear first in search results, or where there is a colour in a customer's query, items in this colour will be shown first over other variables.