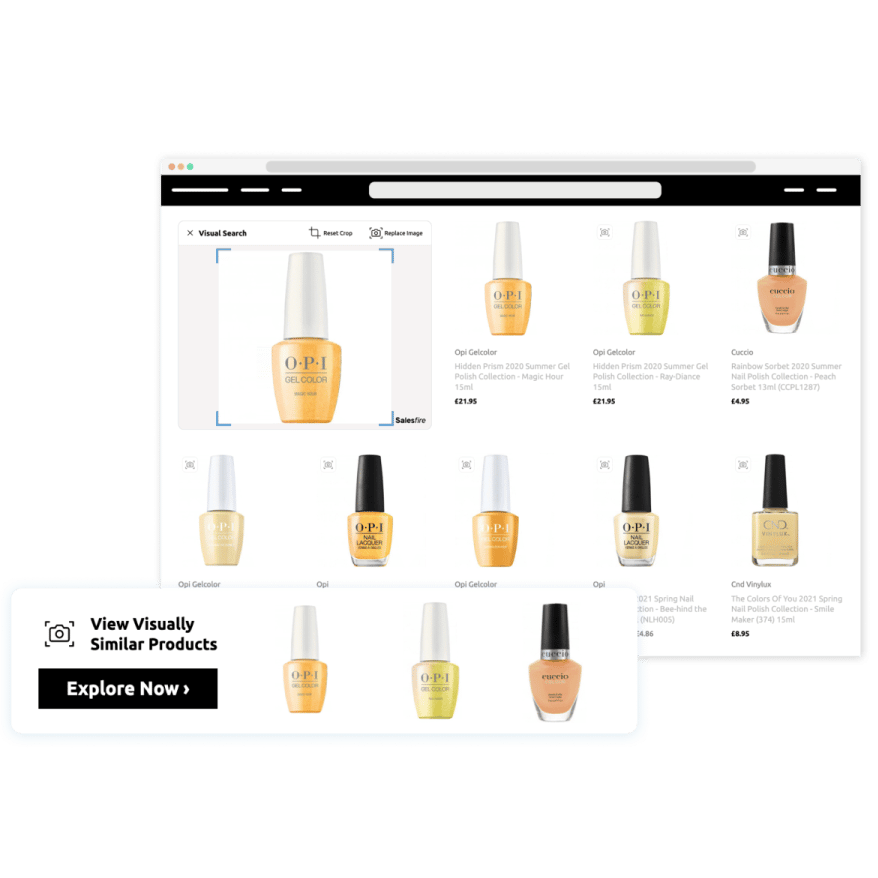 A customer has landed on one of your product pages but the item they're viewing just isn't quite right.
Visually Similar Search allows users to browse similar items to the product they're currently viewing to inspire purchases and reduce bounce rates.
Allowing visitors to upload an image that stimulates a broader range of queries, providing the ultimate in search inspiration and revitalising your site search. Empower your customers to articulate exactly what they're looking for and find the specific product they had in mind.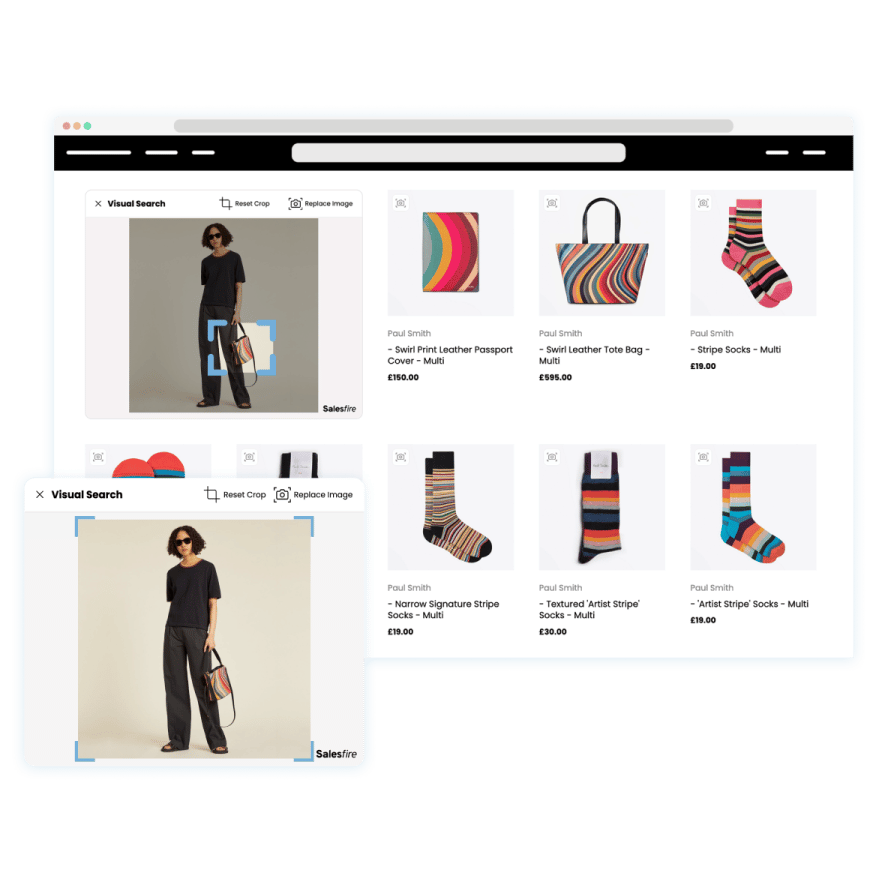 Crop and select sections of a product to find a specific pattern, shape or style in seconds, to support that all-important conversion. Eliminating the need to rely on text and naming conventions in shopping feeds or search queries, Visually Similar Search improves the accuracy of results to quickly connect shoppers to the products they want to buy.
Why choose Visually Similar Search for your business?
Visually Similar Search creates a hyper-personalised search experience to quickly unite users with their purchases. By enhancing your site's product discovery capabilities, you can create a memorable shopping journey that boosts conversion rates and drives brand loyalty.
Capitalise on in-stock items
Display alternatives to out-of-stock items to direct users towards similar products and prompt a purchase.
Boost profit margins
Direct shoppers towards visually similar own-brand products with higher profit margins.
Simplified product discovery
Our AI-powered technology learns your product catalogue to return personalised search results that quickly navigate users through the shopping journey.
Improved accuracy
Remove the guesswork of text-based searches and empower visitors to use imagery to quickly pull through more accurate results.
Increase on-site engagement
Embedding Visually Similar Search on PPC and ad landing pages encourages product exploration to reduce bounce rates and increase engagement.
Sync your Salesfire tools
Merge the product discovery capabilities of Visually Similar Search with our AI-led Search and Recommendations tools to allow users to browse even more products.
Book a demo of Visually Similar Search now.
One of our eCommerce experts will show you around Visually Similar Search and discuss how you can enhance your online customer experience.
Boost sales and increase revenue with tools from Salesfire. Turn website traffic into loyal customers.
By submitting the form you agree to be contacted to arrange a demo and receive marketing communications from Salesfire. You can unsubscribe at any time. See our Privacy Policy for full details.
By submitting the form you agree to be contacted to arrange a demo and receive marketing communications from Salesfire. You can unsubscribe at any time. See our Privacy Policy for full details.
Live on your site in minutes.
Integrate Salesfire solutions directly into your site with as little as one line of code. We'll collaborate closely and work alongside you every step of the way to ensure you're getting the very best of the Salesfire, whatever your platform.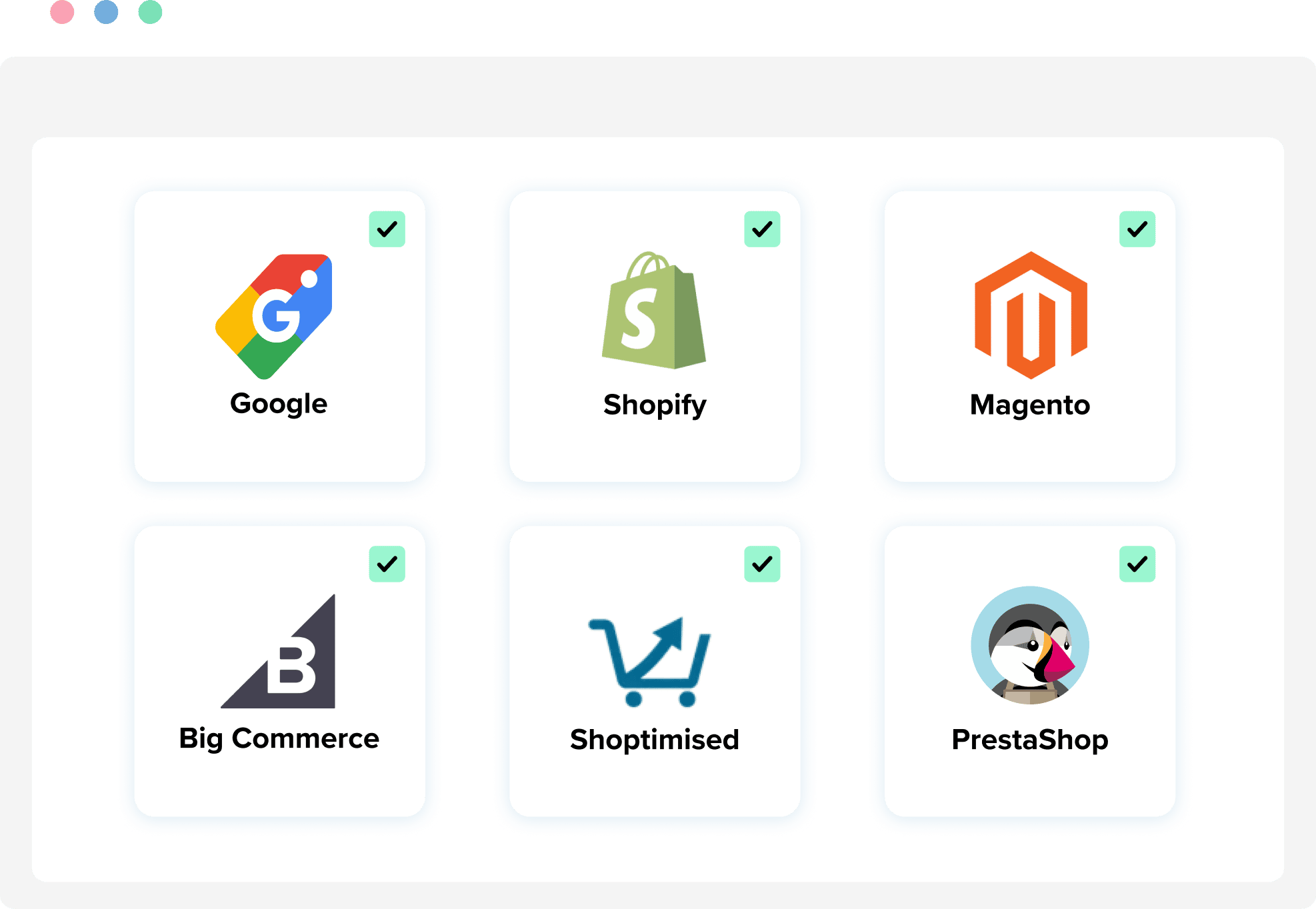 Salesfire targets areas of the customer journey that have the greatest influence on revenue and behaviour to empower your visitors and accelerate your conversions.