The average shopping cart abandonment rate is 69.57%.
Let's put that into context. If 100 of your customers add items to their baskets, almost 70 of them will never complete the checkout process.
Failing to convince these engaged shoppers to convert is a lost opportunity for online retailers.
Your marketing and on-site efforts have got them all the way through the buyer's funnel to the stage where they're adding products to their basket, but you've lost them at the final hurdle.
With the amount of time and effort you've put into driving traffic to your site and piquing their interest in your products, it may feel disheartening to know most of them will leave without converting.
But don't worry. With a clearly defined strategy, you can use cart abandonment campaigns to improve conversions and communicate with your customers on a more personal level.
What is cart abandonment?
Cart abandonment, also known as basket abandonment, occurs when a user engages with your products and adds items to their basket but abandons your site before completing the checkout process.
Let's take a supermarket shop as an example.
Imagine you're doing your weekly shop, picking up all your essentials and putting them into your trolley.
After an hour or so of shopping, you decide to leave your full trolley by the tills and, for reasons unknown to the shopkeepers, walk out of the shop.
This real-life example is perhaps an unlikely scenario, but when it comes to online shopping, potential customers are dumping their baskets last minute and not completing their purchase.
According to The Telegraph, 'The average abandoned basket is worth £30 a month, potentially resulting in more than £18bn of lost sales each year.'
This means that having a basket abandonment strategy in place can be instrumental to increasing the sales through your site.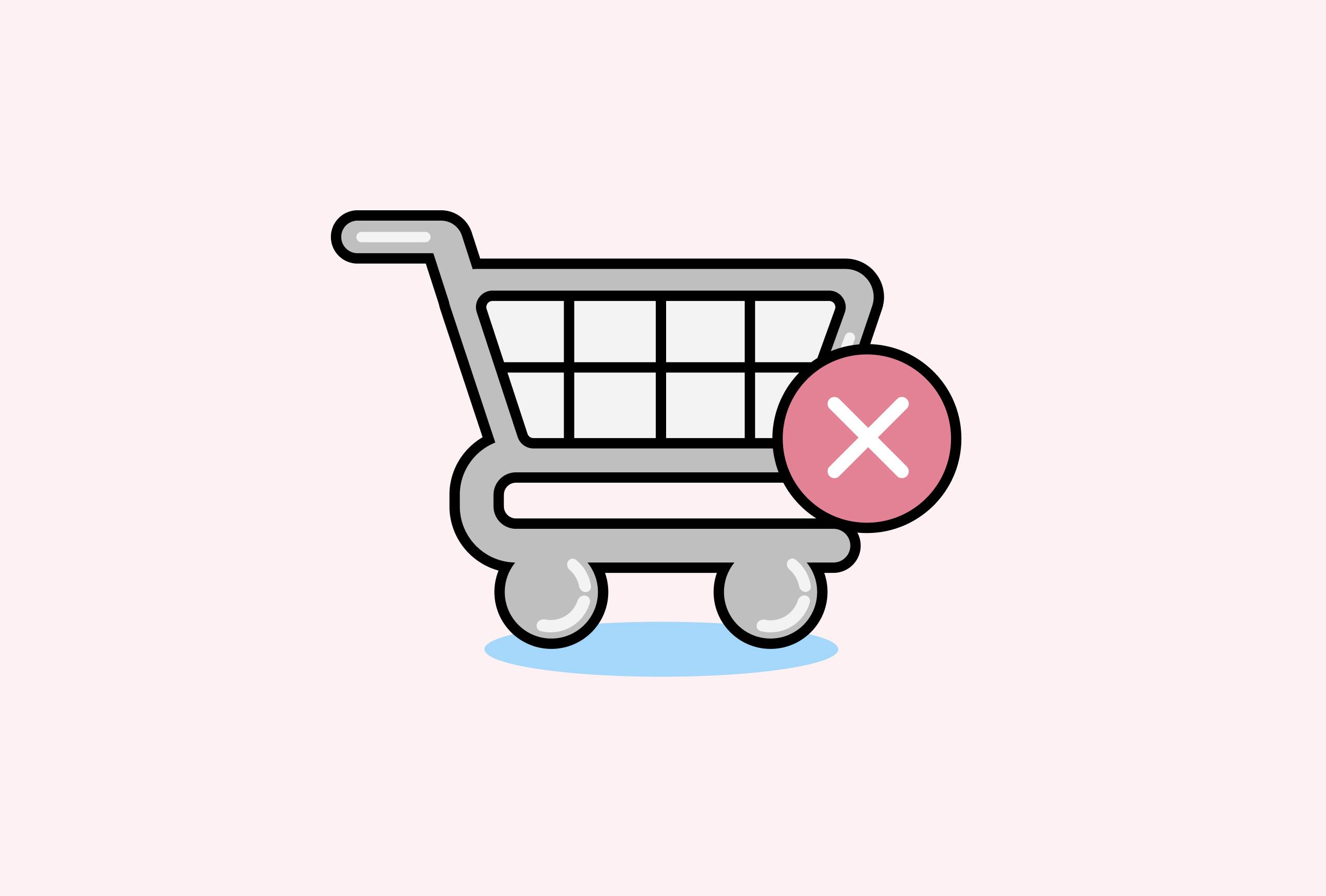 Why is having a cart abandonment strategy important?
You've worked hard to drive traffic to your site and even harder to get them to add items to their basket.
By the time a customer has reached this point in the sales funnel they will already have been targeted with your focused PPC, SEO and paid social efforts.
It is therefore important to look at a cart abandonment strategy that will make the most of your marketing spend up to this point and ensure your time and money doesn't go to waste.
Recovering lost sales from already engaged shoppers will not only increase conversions but is more cost effective as it will target customers who have already invested time in your site as opposed to spending money on brand new visitors.
The phrase 'cart abandonment' may fill you with dread but there's plenty more your site could be doing to ensure your marketing and CRO efforts are capitalising on conversions.
With average eCommerce conversion rates standing between 1-2%, small changes can make significant improvements to your sales.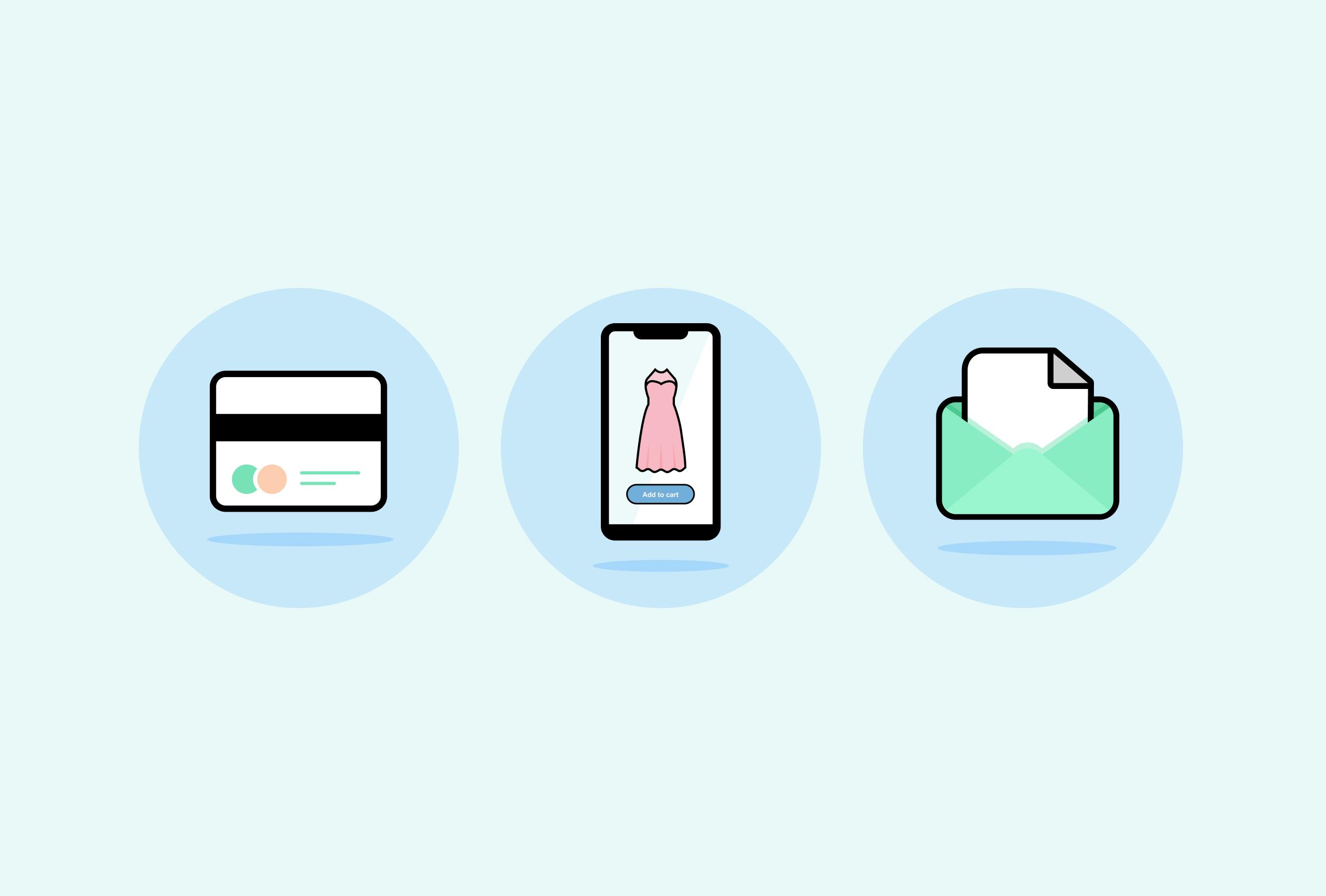 Benefits of cart abandonment strategies
1. Increase revenue
Of course, the main reason you are implementing an online shopping cart abandonment strategy is to improve conversion rates. With an eCommerce store, this tends to go hand in hand with increasing revenue.
A basket abandonment strategy encourages customers to buy something from your site and complete the checkout process.
But it also offers more opportunities to upsell your products and gain returning customers. An effective strategy is a long term revenue solution not just a temporary win.
2. Improve user experience
A basket abandonment strategy will help you to understand where in the user journey shoppers are abandoning their cart and why this might be.
Having this information will enable you to improve your on-site customer experience, working to prevent basket abandonment and increase conversions through your site for future customers.
You can use Google Analytics and surveys in cart abandonment emails to get deeper insights into how and where the customer experience can be improved.
A positive user experience from product to checkout page will facilitate quicker conversions and encourage the customer to return time and time again.
3. Build customer loyalty
Basket abandonment strategies help to build brand loyalty as they're personalised to the customer's basket, making them feel valued and eager to return.
Increasing customer loyalty also works to lower acquisition costs over time by growing a returning customer base.
After all, it costs five times more to attract a new customer than to retain an existing one.
If a shopper feels like they have been nurtured through the sales funnel they will remember the experience and want to return to your site time and time again.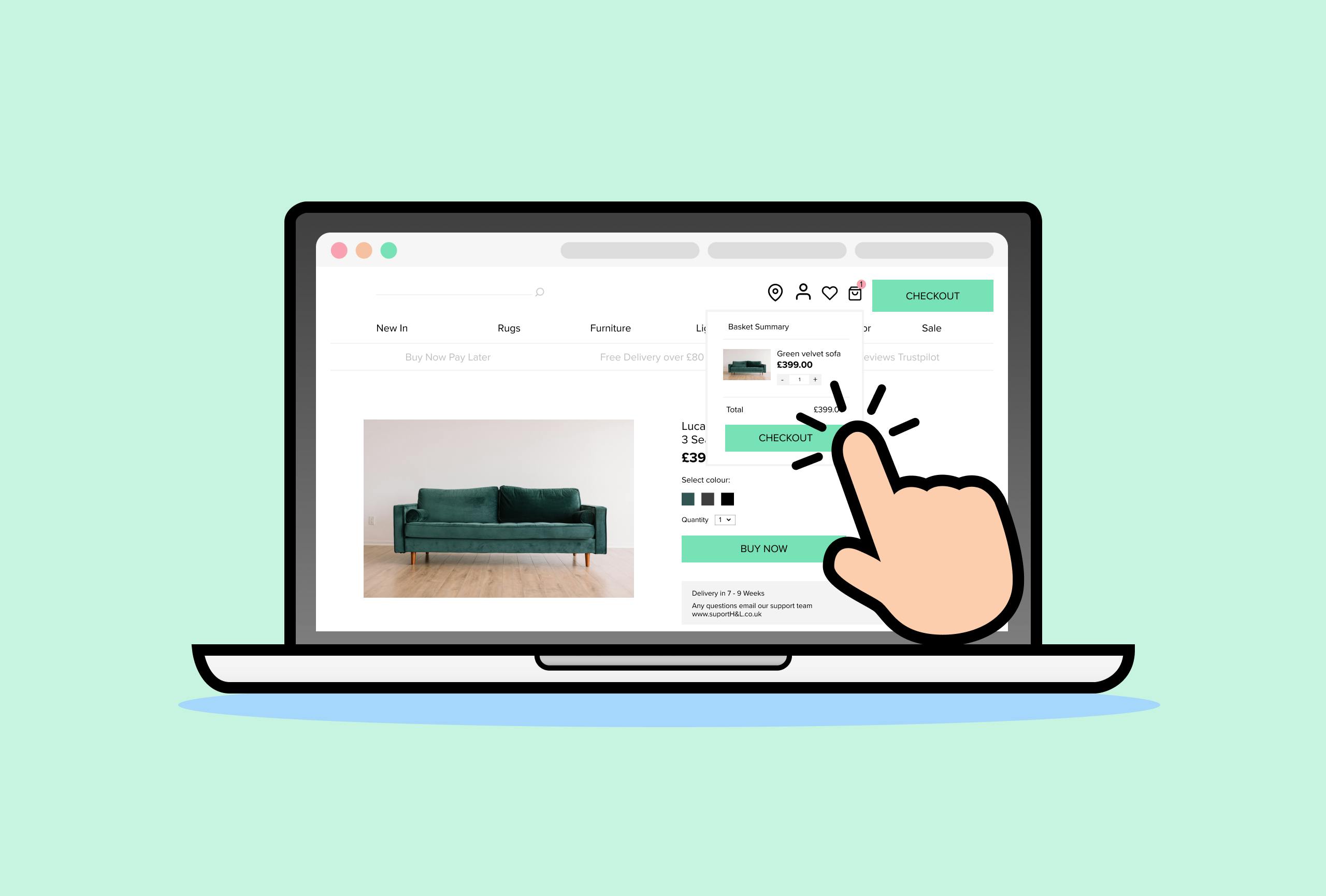 Reasons for cart abandonment
There are a whole host of reasons why customers don't complete their purchase and it's important from a business perspective to understand the reasons for this.
There can be many complications in a buying journey, from technical issues to personal circumstances.
The customer may have struggled to access the payment mode or maybe the journey wasn't as user-friendly as they would have liked.
It could be that the customer felt it was quite a hassle to go through the checkout process, or the services provided weren't good enough for them, causing them to discard the idea of buying from the website altogether.
On the other hand, customers might leave their carts due to other factors completely unrelated to the website itself.
It may have been that the customer was distracted or had to leave for personal reasons. Maybe they were trying to save money or were waiting until payday.
Or maybe the abandoned basket was due to a power failure, internet problems or technical issues out of their control, and caused them to suddenly leave without warning.
Whatever the reason for abandoned baskets, there is a chance the customer still wants to buy the products, which is where clever basket abandonment campaigns come into play.
Related: Discover more reasons why online shoppers abandon their shopping carts.
How to measure the results of your cart abandonment strategy
Monitoring the rate customers abandon their baskets can help you to understand how your strategy is improving your conversions.
A/B testing takes the guesswork out of seeing which basket abandonment campaigns work best.
Whether your campaigns are to create urgency or to re-engage lost customers through abandoned basket emails, the numbers can help you make an informed decision.
Use A/B testing to see what design, messaging and offers are successful in re-injecting customers into the sales funnel and persuading them to purchase.
You can also use Google Analytics to define your goals and monitor your stats, this can not only help you to figure out at what stage a customer is abandoning their basket but can give you deeper insights into how your strategy is impacting your results over time.
Cart abandonment tips for your business
Once you understand the reasons why shoppers could be leaving your site without making a purchase the next step is to take a holistic look at your website and evaluate the touch points you could be capitalising on.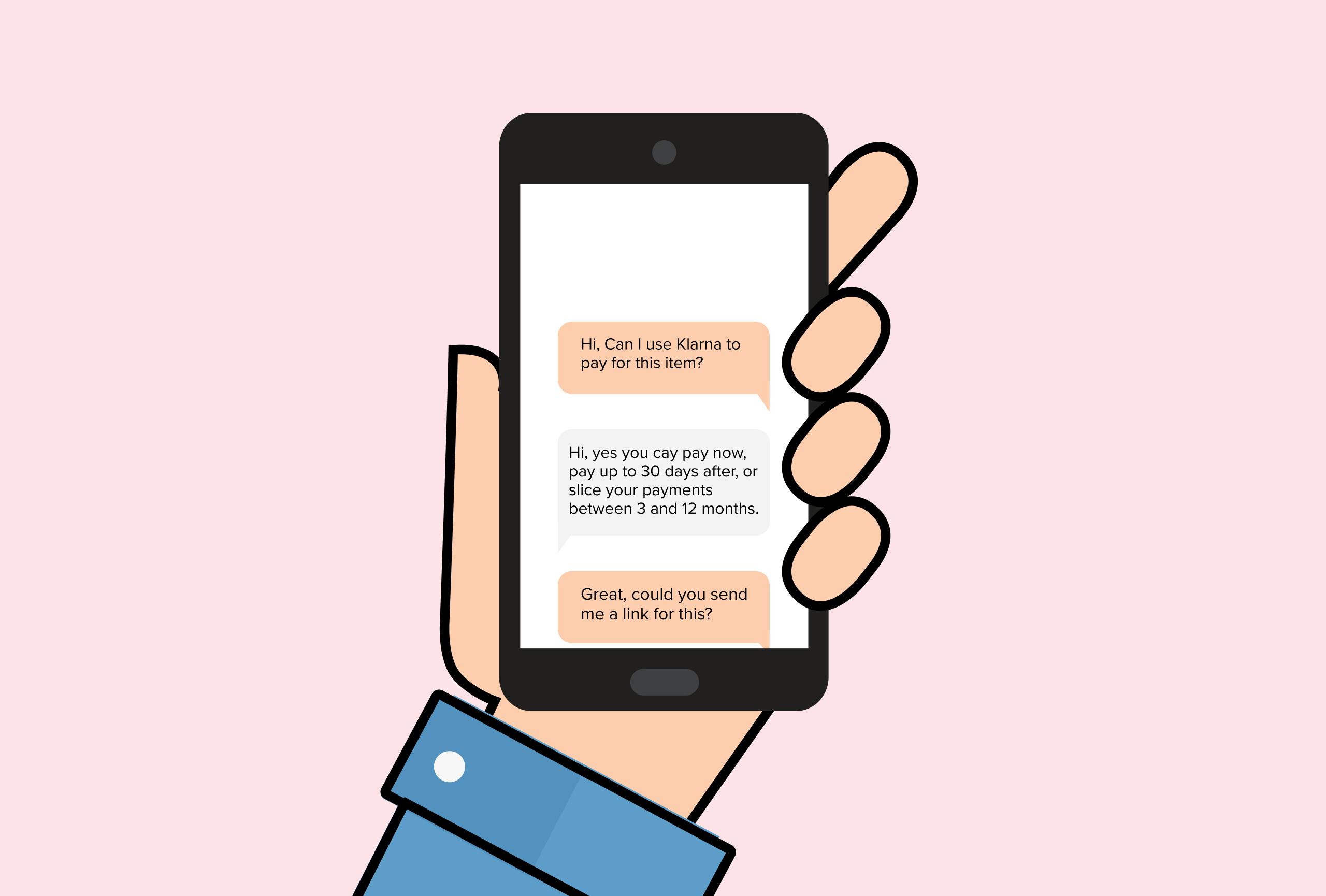 1. Be clear and transparent
49% of customers report that extra costs are the main reason they abandon their basket.
Shoppers want to have a plan for how much they're spending, with what payment method and how they can make a return if needed.
Providing these details is a statement of confidence to potential customers that you're sure about the quality of your service and they can trust your site.
You should also ensure you're upfront about order and delivery costs to avoid unwanted surprises at checkout.
This could be by clearly displaying extra costs in your product descriptions or by outlining your return policy in an easy to find place to boost trust in your site.
Offering free returns encourages users to checkout and return to shop with you, with 52% of shoppers unlikely to shop with a retailer again if they are charged for returns.
Similarly, according to UPS, 58% of customers add more items to their basket in order to qualify for free delivery, not only reducing basket abandonment but increasing AOV.
Making payment options including credit cards accepted and buy now pay later options easy to find and understand offers customers the reassurance they need to purchase and reduce checkout abandonment.
Related: See our top 10 ways to reduce basket abandonment.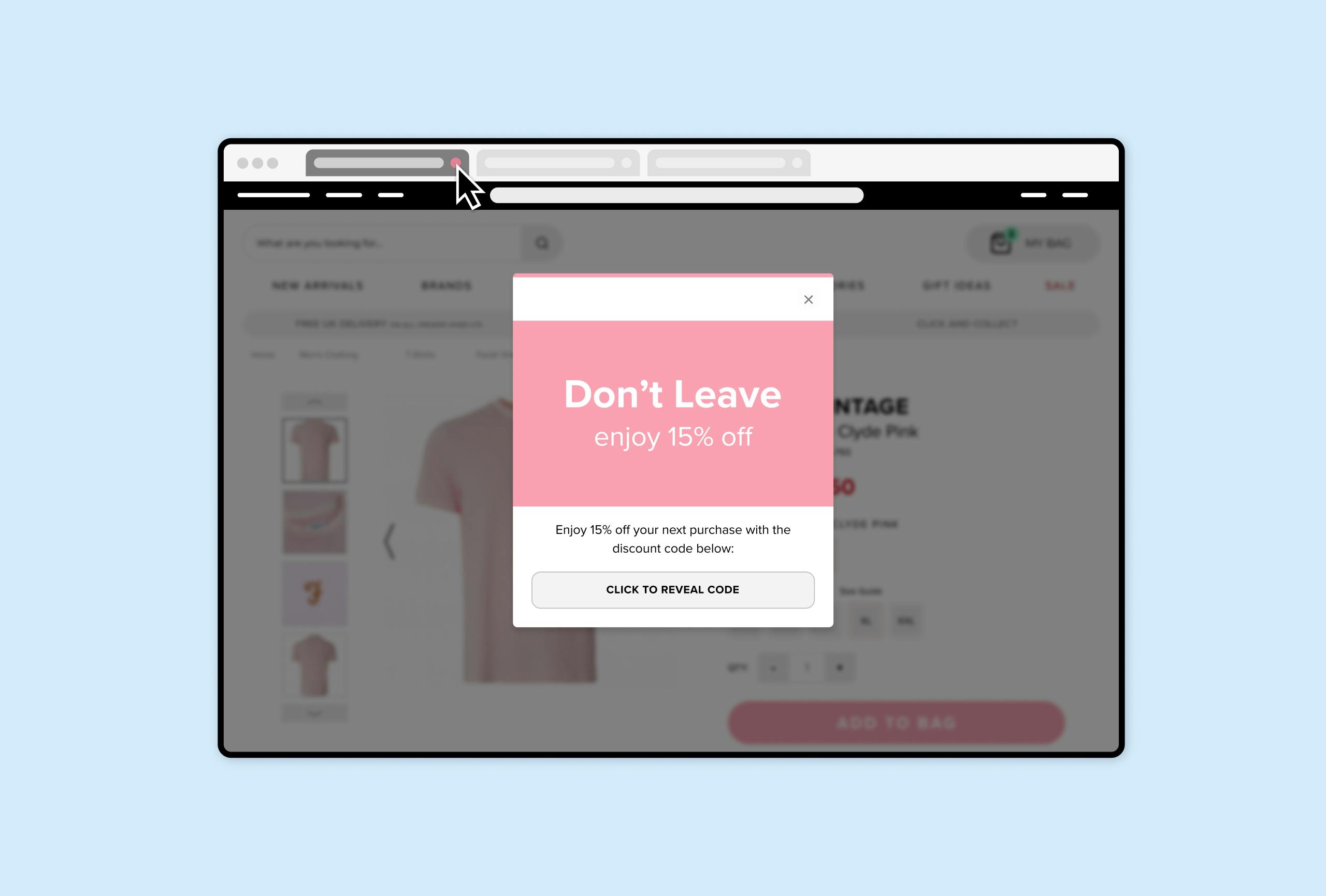 2. Build trust with messaging
Communication is a key definer between sites.
Get it right and you can expect users to return time and again. Get it wrong and shoppers won't complete their first purchase.
Ensuring you clearly describe items in your product descriptions can not only encourage conversions but also reduce returns in the long run too.
In addition to accurate copy on product pages you can use dynamic messaging throughout the user journey.
An Overlay enhanced user experience can promote discounts or encourage customers to reach a free delivery threshold, driving them ever closer to purchasing with timely, strategic messaging.
Setting specific triggers and dynamic messaging for shoppers who are near checkout or have items in their basket can persuade someone who is going to abandon to stay and complete their order.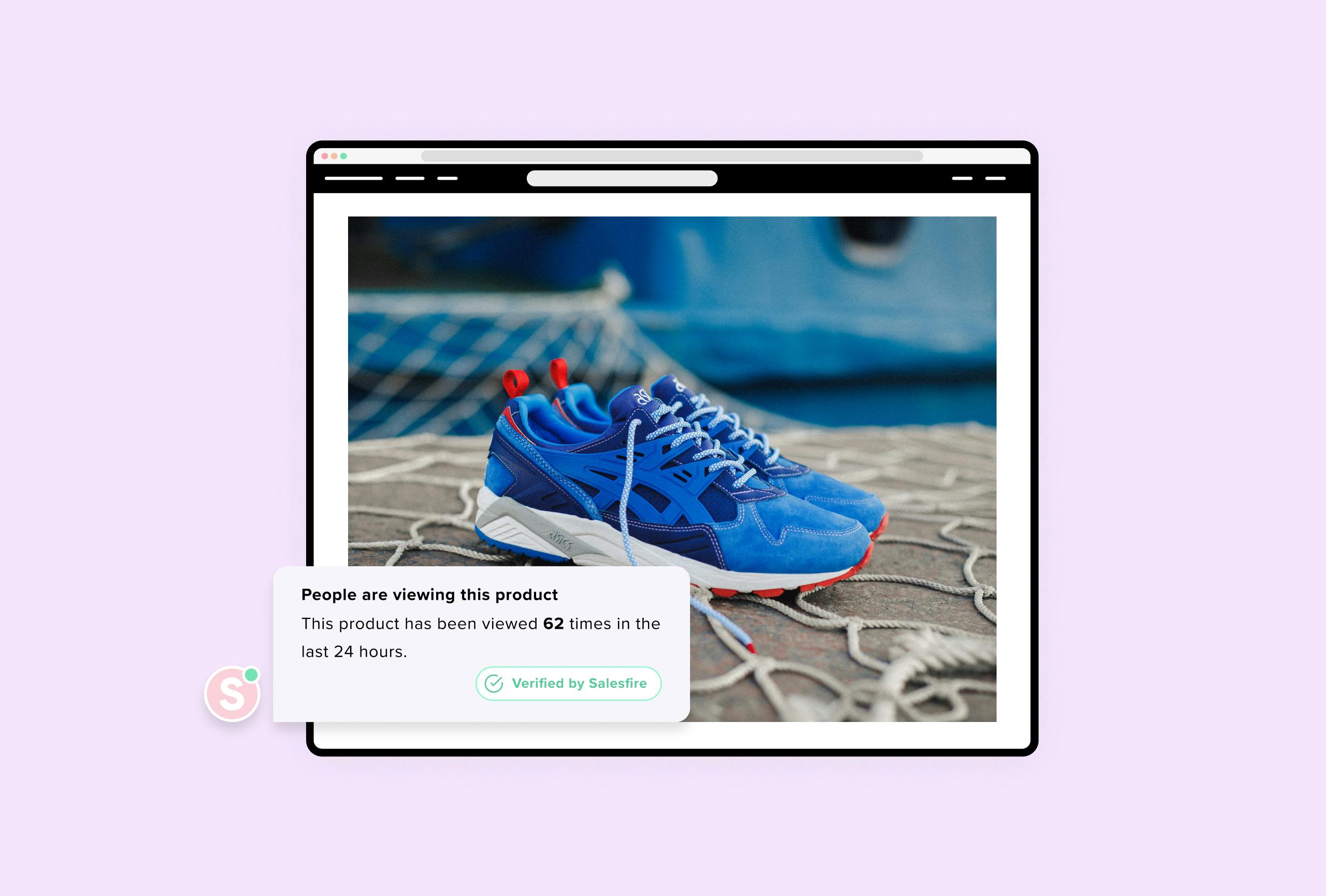 3. Create urgency
Stop checkout abandonment before customers even show intent to exit with urgency marketing.
Creating urgency with FOMO on checkout and product pages can persuade customers to purchase instantly and prevent abandoned shopping carts.
Tools such as Prompts can display how many people have bought a high demand product or can show countdown timers and limited time offers to instil a sense of urgency and encourage the shopper to purchase immediately, resulting in much quicker conversions.
Displaying reviews of a product can also boost conversions by 270%.
Customers want to read about other peoples' experiences with your products to feel more confident with their purchase.
Showcasing social proof through Prompts and Overlays on your site can be the final push a customer needs and will work to reduce checkout abandonment.
This leads us on to using Overlays to create urgency.
Exit intent technology uses mouse movements to detect when a customer is about to leave your site and delivers a Behavioural Overlay with messaging tailored to the customer's position in the buying journey.
In the case of basket abandonment, users are engaged, interested in your products and are only a few clicks away from completing a purchase.
To prevent them from leaving, you could offer a discount code, promote free shipping or showcase product reviews.
These exit intent Overlays could also encourage the customer to leave their email address to receive a link to their saved baskets.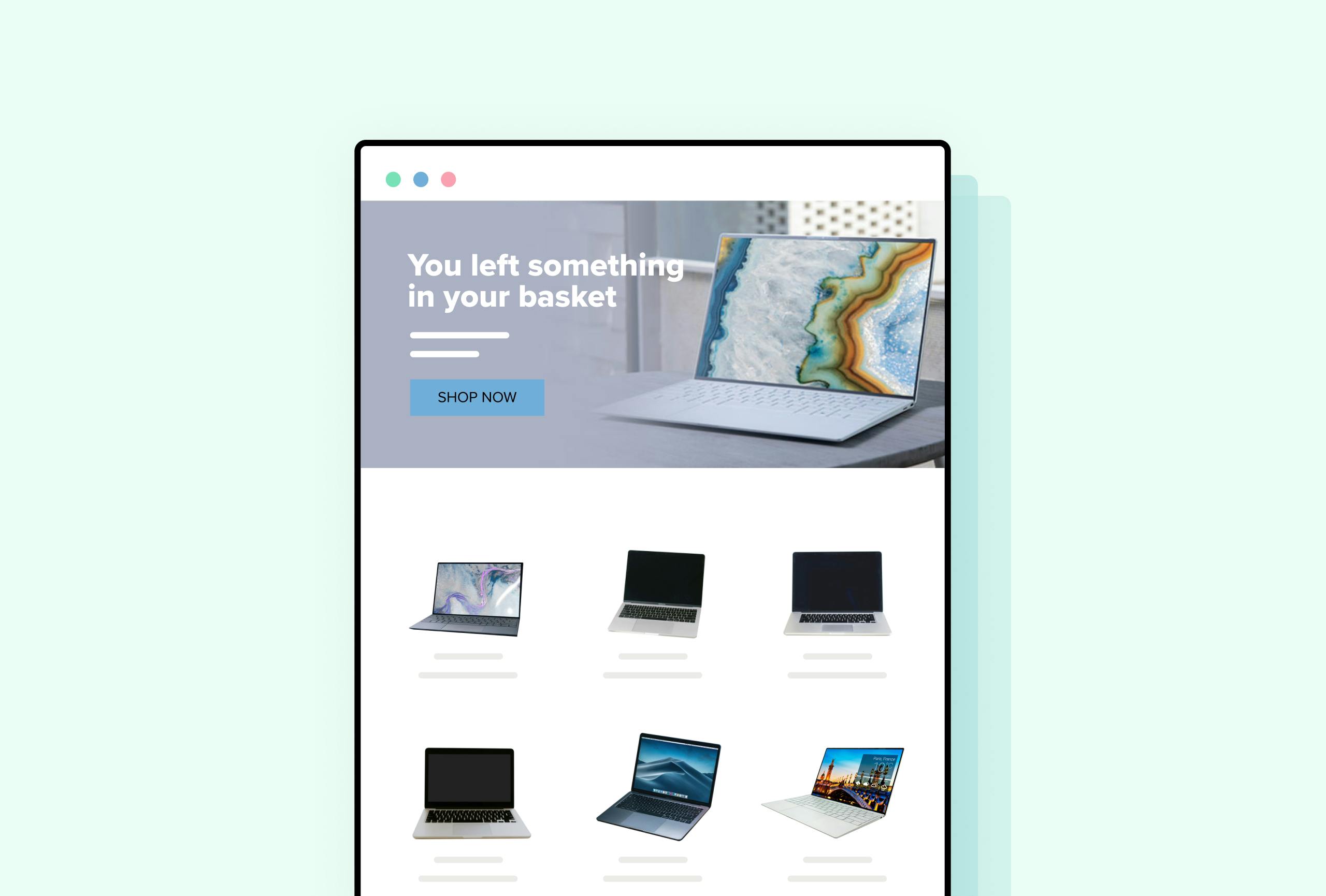 4. Re-engage shoppers with basket abandonment emails
Sometimes even your best efforts can't stop a customer from abandoning their basket, this is when Email Retargeting comes into play.
Abandoned order emails automatically re-engage customers if they have exited the checkout page before completing a purchase.
Using this software, you can send a single or series of emails to encourage a user to return to their basket and complete their order at a later time.
These tailored emails can also offer a discount as an additional incentive to persuade customers to complete their orders.
Cart recovery emails are used to create urgency. The user will be asked whether they want to complete their order and if they don't buy within the given period, the items in the cart will be lost.
Retargeting emails can also include surveys to analyse why the customer left the site in the first place.
This offers the business insight into why people may be abandoning their baskets, enabling them to make necessary improvements, as well as strengthening their brand reputation and relationship with potential customers.
A well-designed email with engaging copy, a clear call to action and personalised content could be a successful last attempt to secure a conversion.
Related: Make sure you get the most out of your Basket Abandonment Emails.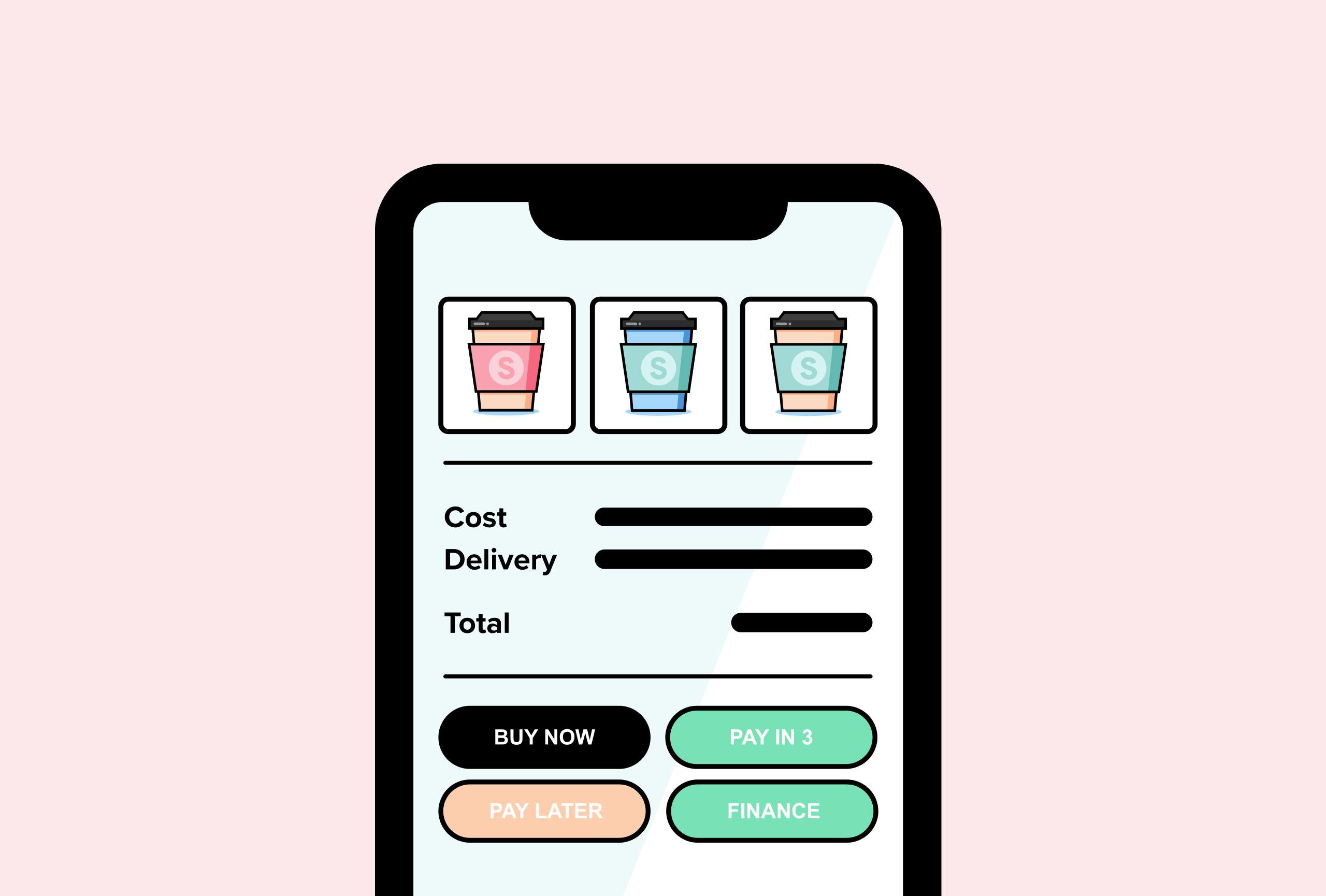 5. Optimise the experience
You want to make it as easy as possible for users to purchase from your site, even the most invested shoppers can abandon their basket at the last hurdle if they're having a poor on-site experience.
If website issues are suspected to be causing cart abandonment, run through the site to detect any flaws which could be holding up the buying process.
Error or 404 pages can reduce customer confidence in your site, meaning fewer shoppers will make it through to the checkout page.
You can turn error pages into new opportunities by displaying recommended products to entice the customer back into their shopping journey.
You want to make it as easy as possible for users to purchase from your site - so don't overcomplicate the checkout process.
According to Baymard, 28% of customers abandon their carts because they had to create an account and 21% didn't complete their purchase because the checkout process was too long.
These figures go to show how pivotal the checkout process is to nudging sales over the final hurdle.
Offering a guest checkout option and simplifying your form fields can secure these additional sales and reduce online shopping cart abandonment.
Making sure all pages on your site are running as smoothly as possible and load times are minimised will allow customers to easily make their way through the customer journey and not block their path to converting.
The future of cart abandonment
The eCommerce space is continually growing, offering both great sales opportunities and more competition.
Retailers now need to work harder to stand out to their customers from other competitors and basket abandonment plays a necessary role in this process.
Offering personalised experiences and unique incentives, our AI-powered CRO tools can work alongside a detailed basket abandonment strategy to increase conversions and encourage repeat customers.
To discuss basket abandonment strategies for your business, contact a member of our team on 0204 505 9040 or book a demo.