10 Ways to Reduce Basket Abandonment
By Laura Taylor • Last updated: Tuesday Nov 28th, 2023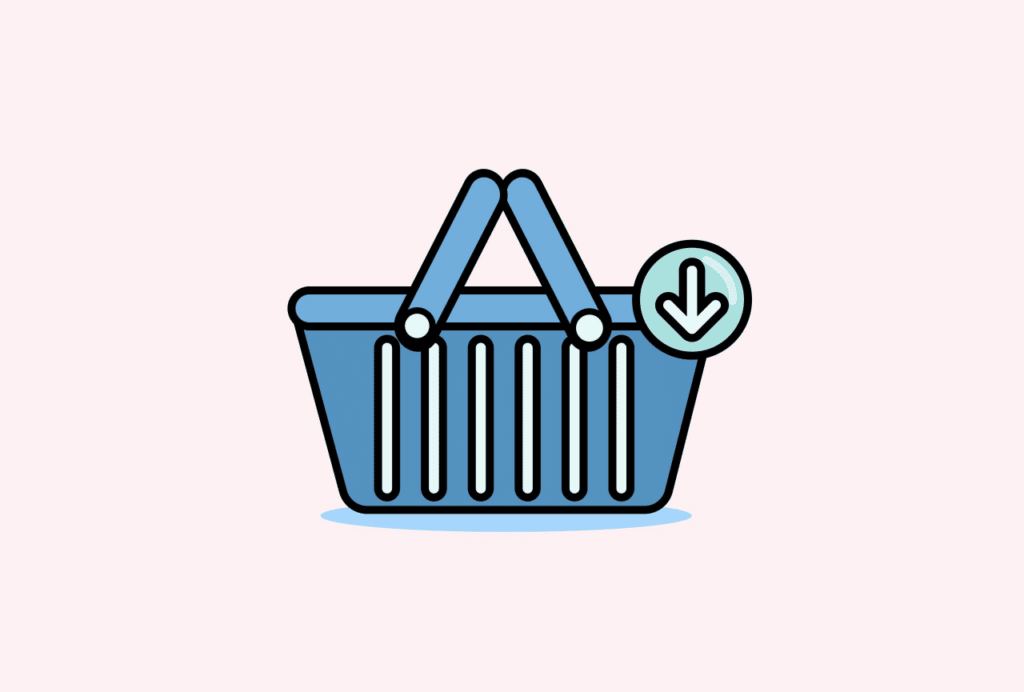 Nearly seven out of ten shopping carts are abandoned.
This means that for every 100 shoppers who engage with your products and actively add items to their baskets, on average only 30 will complete their purchase.
But the good news is there are a whole host of tricks and amendments you can try to reduce your cart abandonment rate and convert more visitors into customers, from small tweaks to wider strategy changes.
As conversion rate optimisation experts, we know a thing or two about encouraging visitors to make a purchase. Let's take a look at 10 ways you can prevent shoppers from abandoning their baskets.
Want to know more about cart abandonment before diving into prevention strategies? Take a look at our guide.
10 Ways to Reduce Basket Abandonment
1. Simplify your checkout pages
Asking customers to fill out lengthy checkout forms with countless required fields is likely to put off even the most invested shoppers.
Keep it simple by requesting only the most crucial information, and giving your shoppers the option to complete further fields once they have made a purchase.
Simplify your process even further by offering a guest checkout option, meaning online shoppers don't need to create an account to purchase from your site. This can encourage impulse buys and persuade reluctant shoppers to quickly checkout.
2. Clarify total order costs from the outset
18% of shoppers abandon their carts because they can't see total order costs up front.
Make sure your shoppers know the total cost of purchasing an item from your site early on in their journey, this will avoid any unwanted surprises as they approach the checkout.
If a customer knows the total cost of their order from the outset, they are more likely to accept any necessary charges and fees than if they were to suddenly appear towards the end of the checkout process. Customers value clarity in cost and pricing, make sure your charges are transparent to build trust with your shoppers.
3. Promote free delivery
On the topic of costs, shipping costs are one of the most common causes of basket abandonment.
Free shipping is one of the most effective incentives in online retail, so make sure you shout about it if it's something you offer.
Whether there are no restrictions to your free delivery, or you have a threshold in place, make sure to showcase this throughout your site and in your Overlays. Not only will this encourage people not to abandon their baskets, delivery thresholds can also increase your average order value.

4. Provide multiple, secured payment methods
According to Vouchercloud, 40% of shoppers have more confidence in an eCommerce site with more than one payment method.
Buy now pay later options are quickly overtaking the credit card. With this in mind, actively promoting your payment options increases the chance of a shopper continuing their journey with the knowledge that they will be able to choose their preferred payment method once they arrive at the checkout.
If a customer attempts to leave your site, instruct an Overlay to trigger promoting your payment options to keep users on your site. Better still, have them featured in the footer of all the pages on your site.
Increasing customer confidence in your site is key to cultivating loyal, returning customers. Reassure your shoppers you have a payment option for them to secure their order and reduce basket abandonment.
Want to promote your Klarna integration at strategic moments in the customer journey for free? Take a look at our free Klarna conversion kit.
5. Offer reassurance with a clear returns policy
Uncertainty surrounding returns policies is a factor which contributes to the abandonment of many baskets.
Shoppers want to know they have a get out plan if something they order is not quite what they were expecting. In fact, 10% of customers abandon their baskets due to an unsatisfactory returns policy.
With each site operating a different process, prominently showcasing your stress-free policy will boost a customer's trust in your site.
Instil your customers with confidence by clearly displaying your returns policy on your site, and promoting it in an Overlay at crucial moments in the custom journey.
6. Dynamic messaging influenced by on-site behaviour
Instructing Overlays to trigger at crucial moments in the user journey can make the difference between an abandoned basket and a conversion.
Delivering the right message at the right time to the right person with segmented campaigns and messaging can drive a customer through the sales funnel and prevent them from leaving your site.
Whether you promote your free delivery threshold or offer a coupon code to a customer who is one step away from converting, strategically timed Overlays triggered as shoppers attempt to abandon their basket persuade customers to stay on your site and complete their order.
7. Intelligently personalised Product Recommendations
Sometimes a customer may add an item to their basket, even though it's not quite what they're looking for, while they continue to browse your site.
If a shopper seems reluctant to purchase, it's likely they haven't found exactly what they were looking for.
Using dynamic Product Recommendations and upselling promotions, you can suggest items which are similar to the product in their basket.
Amongst these products there will be an alternative that more precisely matches what the customer was looking for, and may just bump up their order value.
8. Inject social proof into the user journey
People tend to follow the crowd. If shoppers know an item is popular with other customers, they will feel more confident in their purchase.
There are a number of ways you could factor in social proof on your site. Consider adding customer reviews to your product pages, or displaying your website's star rating prominently on all pages, in your Overlays and through Prompts. These positive reviews will boost a shopper's trust in your website, making it less likely that they will abandon their basket.
If a customer is on the fence about a purchase, reading reviews from fellow shoppers will act as the final push they need to commit.
9. Create urgency
Nothing encourages a shopper to purchase more than the fear of missing out.
Popular products often obtain such a status because they are not easy to get a hold of due to such high levels of demand.
It's likely you've had this effect used on you during a shopping experience.
Prompts displaying how many people have bought an item in the last 24 hours instil a sense of urgency to secure a product.
Adding these counters to product pages will deter shoppers from putting off their purchase and the urgency conveyed by the demand for a product will persuade them to checkout their carts sooner rather than later.
10. Re-engage shoppers with Email Retargeting
When all else fails and a customer has left your site without making a purchase, re-engage them with retargeting emails.
Using the information you collected about a shopper's on-site behaviour, you can deliver tailored messages straight to their inbox to persuade them to re-enter the sales funnel and complete their purchase.
Fully reactive to a customer's position in the sales funnel, cart abandonment emails, re-engagement emails or Product Recommendation emails drive customers back to your site and complete their order.
With a simple design and clear calls to action, well-executed retargeting emails are your last-ditch attempt to secure a conversion.
Learn more about Email Retargeting with these tried and tested strategies.
Basket abandonment is a significant problem for eCommerce retailers.
With these strategies and tips, you can work to reduce your shopping cart abandonment rate, increase your conversion rate and boost your average order value.

See how Salesfire can help you optimise your product discovery experience, email one of our experts at [email protected] or book a free demo of our personalisation tools.