As a rapidly changing industry, eCommerce businesses are constantly on the lookout for the major needs of their customers.
At the forefront of these rapid changes is Generation Z, the digital natives born between 1997-2012 with increasing spending power and decreasing brand loyalty.
With over 40% of Gen Zers currently purchasing more than half of their clothing and electronic items online, personalisation is a powerful conversion and customer retention tool for this age group.
Research has found 80% of consumers are more likely to make a purchase when brands offer personalised experiences. So, how can you personalise your eCommerce business for Generation Z?
Learn how to optimise your eCommerce site for Gen Z in our on-demand webinar.
How to market your site to Gen Z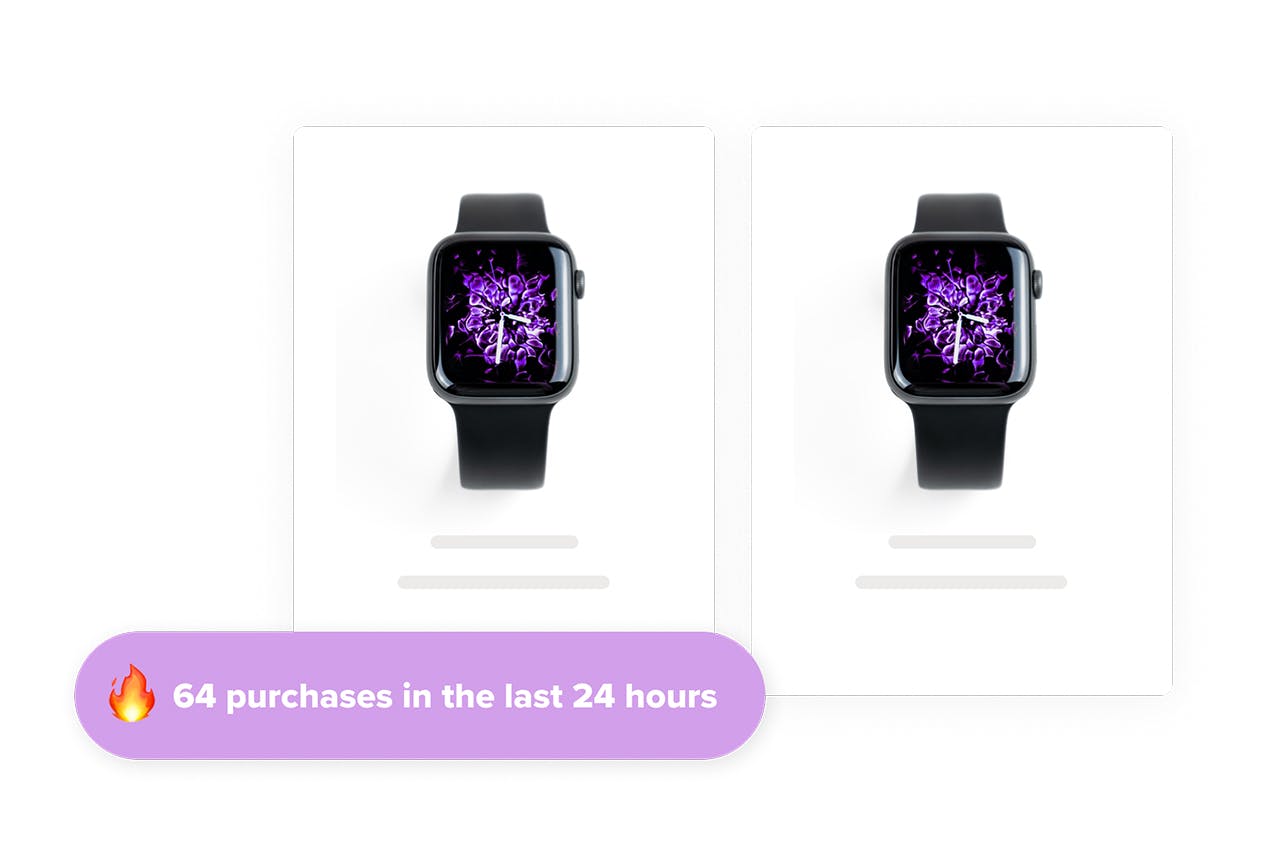 Personalise with prompts
Through the use of real-time data from transactions, previous purchases and browsing data you can use Prompts to create personalised journeys to nurture and re-engage your customer through tailored messaging.
Gen Z is traditionally a speedier buyer and will want their purchases quicker, with 54% of Gen Z shoppers abandoning their shopping carts due to high shipping costs and 38% abandoning when free shipping is not offered. This is where Prompts can help.
The on-site notification allows you to communicate useful information promptly. For instance, using a Custom Text Prompt would send a 'free delivery' message and encourage customers to add items to their basket.
If a new customer had just hit your homepage for the first time it would be beneficial to first alert them to your reviews to develop their trust in your brand.
Prompts can alert Generation Z to your store's review rating. With almost 70% of Gen Z shoppers saying they write reviews and most turning to online reviews, bloggers and experts to learn about products this prompt will increase their confidence and the likelihood of completing a purchase.
However, if a user is further on in the customer journey it may be more appropriate to show them different messages.
For example, if a customer has items in their basket it would be more appropriate to show them messages about the scarcity of the product. Limited availability of products may have a higher value for customers.
Using Prompts on product pages can show how many people are currently viewing an item, how many times it has been purchased in the last 24 hours and offer discount codes with limited time frames.
Also known as scarcity marketing, this is the perfect personalisation tool for any Gen Zers who may be more scarcity orientated.
These Prompts will work to convert the customer much quicker, leaving them with the feeling that your brand has nurtured their experience with stock notifications or special discount codes just for them and encouraging them to return.
With Prompts you can also tailor trigger conditions to be as specific as you want, the same way you do with Overlays.
Want a different Prompt to appear on desktop than on mobile? No problem. Have a specific message you want to appear on a specific page? Prompts can do that. You can even tailor how often the message is shown to someone who repeatedly returns to your site so as not to continually show them something they may have already seen.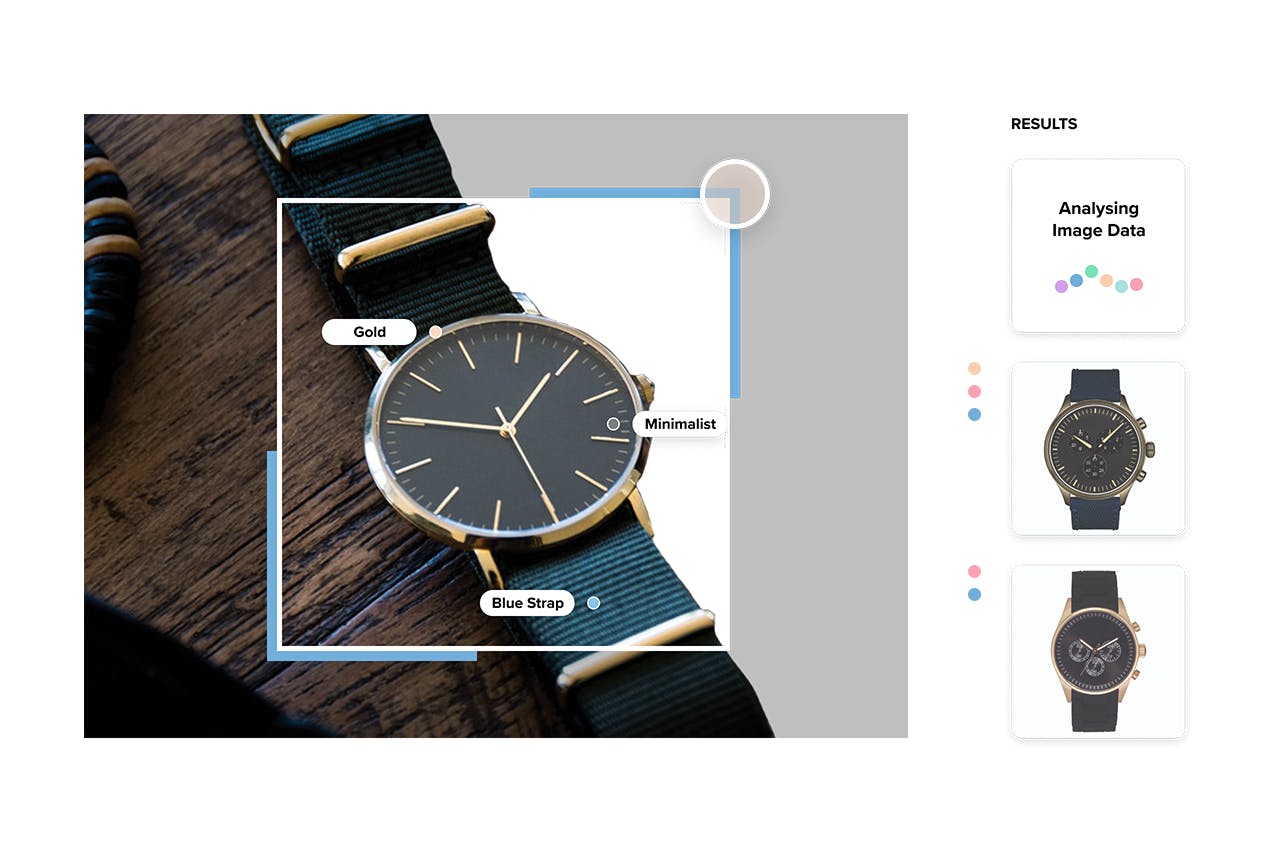 Veering to visual
Generation Z responds better to visual stimuli. This is evident through this age group's use of social media with 49% of this generation looking for inspiration on social and favouring Snapchat and Tik Tok over other non-visual apps.
Gen Zers are much more interested in short, attention-grabbing videos and imagery so being able to communicate visually to hold your audience's attention will connect your customers to their purchases quicker. That's where Visually Similar Search comes in.
Offering Visually Similar will enable them to use their love for imagery to search between products on your website, allowing users to browse similar items to the product they're currently viewing to inspire purchases and reduce bounce rates.
Visual Search allows users to upload screenshots of photos of their latest Instagram and Pinterest inspirations to search your store removing the imprecision of text-based search. Visual search software so far drives 6.4% of eCommerce revenue and this behaviour is only set to grow as more eCommerce businesses adapt their strategies.
Therefore when it comes to Generation Z, Visual Search is great for eCommerce personalisation. It allows the customer to create hyper-personalised search experiences using their own imagery as they can take and upload photos or screenshots to the website to return results that are personalised just for them.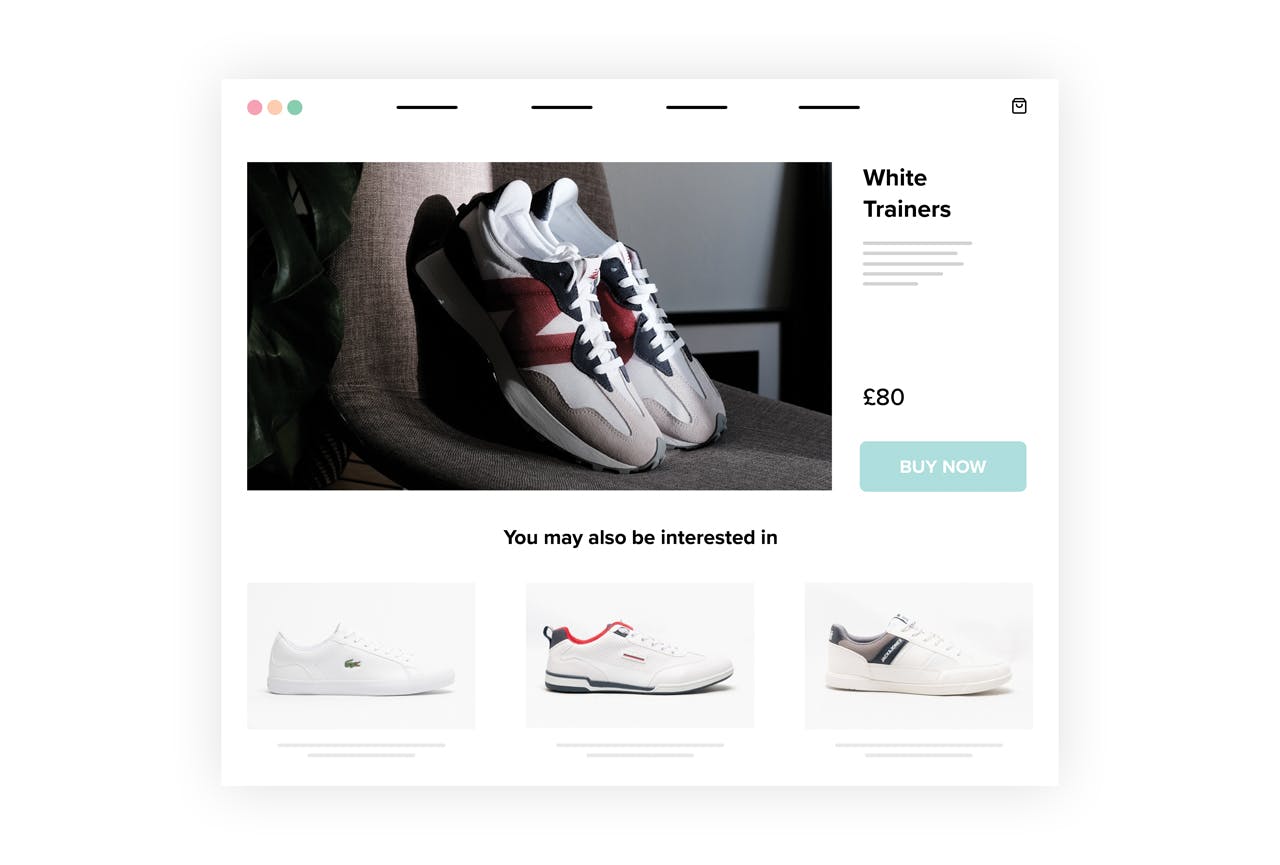 Customer loyalty
Personalising a customer's journey through your site based on their data helps to build brand loyalty, the best personalisation strategies offer personalisation from the very moment a customer interacts with your website.
With Generation Z being traditionally less loyal to brands even the most on-trend brands have to work hard to ensure their audience doesn't drift away.
A valuable way to increase customer loyalty to your eCommerce store is by offering Product Recommendations. Basing product recommendations on an individual's browsing history helps to present highly relevant products to the customer at multiple touchpoints.
Customers enjoy feeling unique, if your local coffee shop was to remember your order you'd feel valued and it would increase your likelihood of returning. Product Recommendations bring this feeling online.
The recommendations can be shown at different points in the customer journey, from showing products that other customers have bought to upselling or cross-selling complementary items. Not only do product recommendations help to convert your customer quicker but they already account for 31% of eCommerce revenue.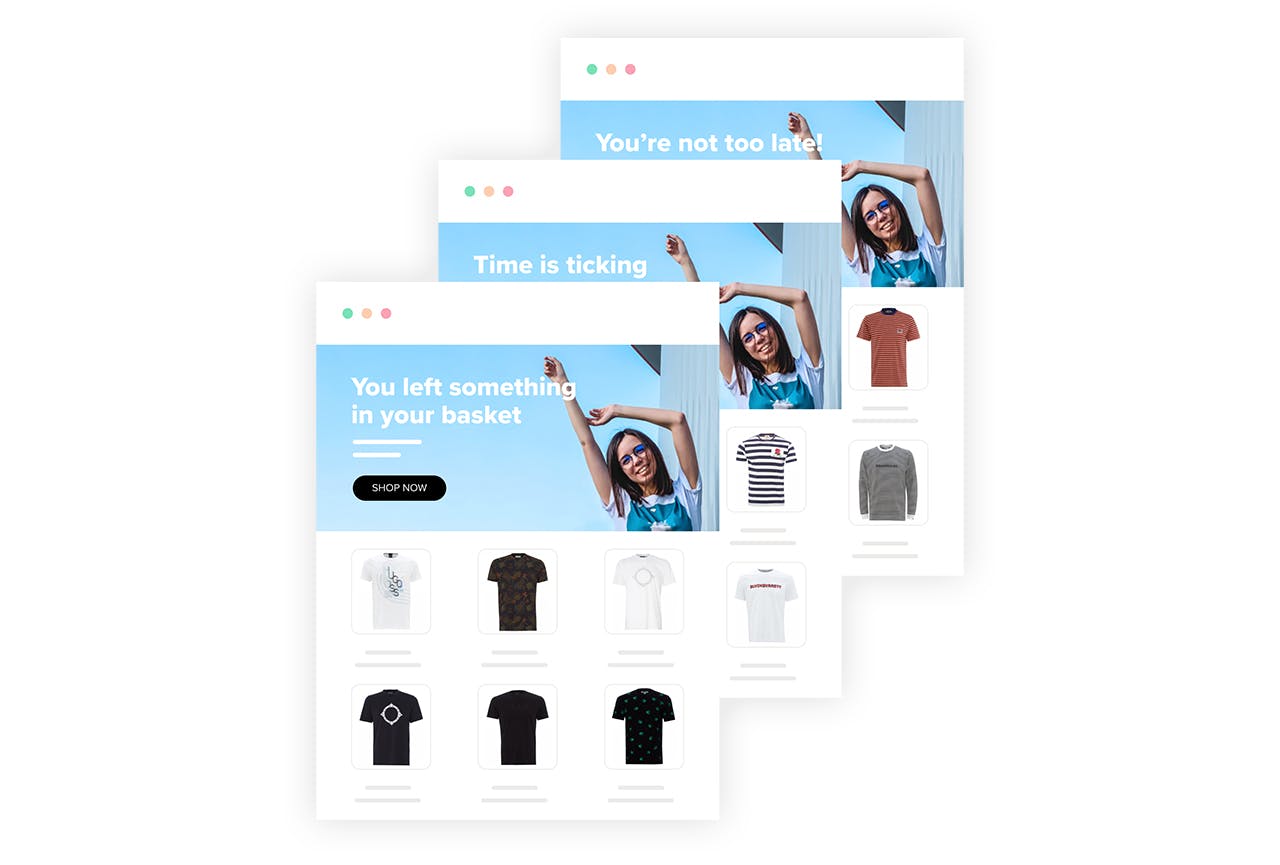 Off-site personalisation
Another way to personalise an eCommerce experience is to build up the customer relationship over time through email retargeting.
With 58% of Gen Z checking their emails multiple times a day emails can help you to re-engage customers who have abandoned browsing or their basket, in fact, 63% of abandoned merchandise could be recovered by online retailers.
Exit-intent technology can trigger an Overlay to send emails to customers that have had items in their basket and therefore have a clear intent to purchase.
Delivering personalised messaging to their inbox will continue the brand experience off-site and can offer opportunities for cross-selling and upselling products you know your customers will love based on their purchase or browsing history, giving you the opportunity to increase average order values.
With customers' emails and details, you can also offer personalised perks such as birthday discount codes as well as enticing them to continue returning to your site over your competitors through yearly delivery passes and loyalty schemes.
With the cost of attracting new customers five times greater than retaining an existing one it quite literally pays to focus on the customer loyalty of Generation Z with eCommerce personalisation.
Interested in offering seamless on-site personalisation? Book a free demo to see how we can convert the traffic visiting your site by emailing us at [email protected] or call on 0204 505 9040.