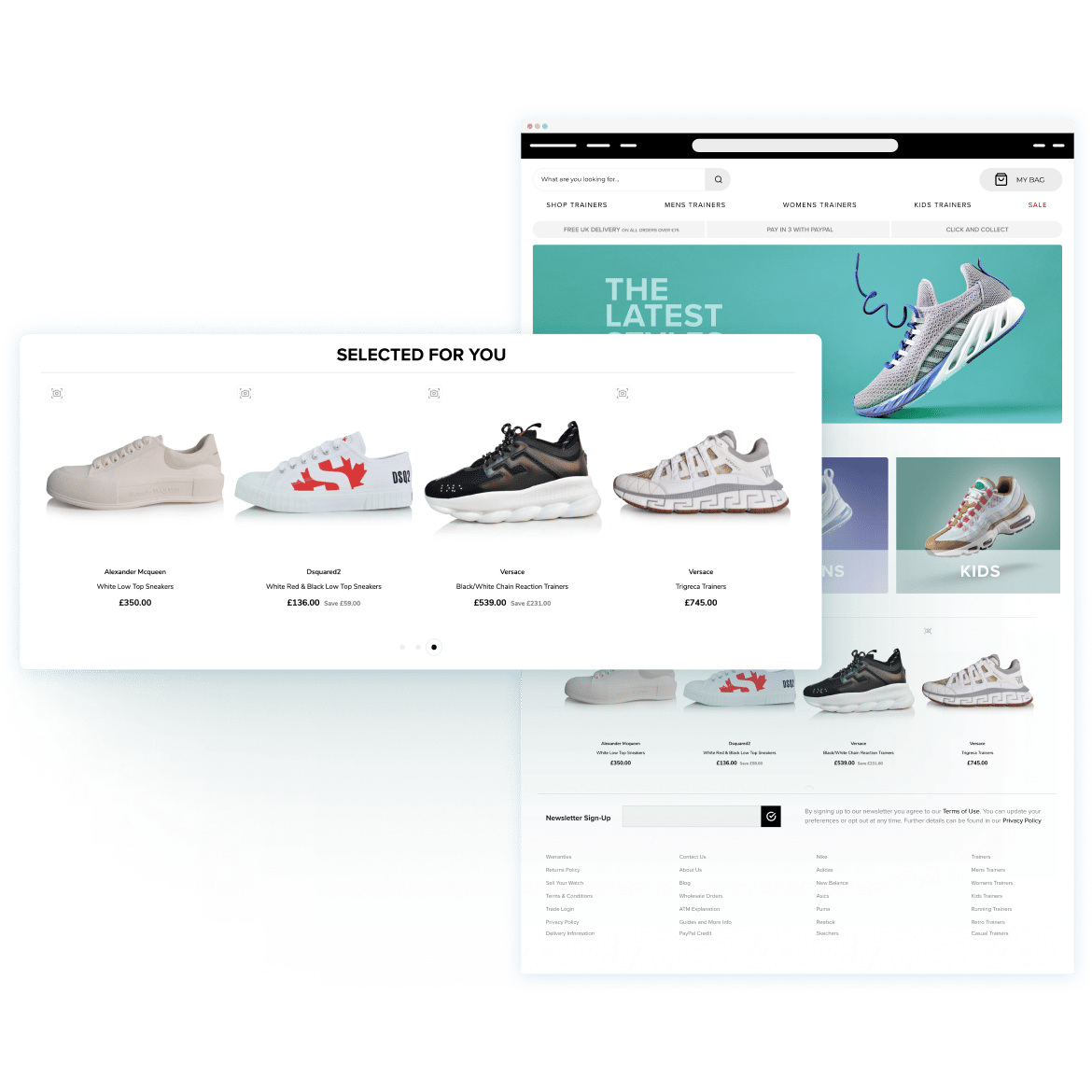 Make your homepage personalised to each visitor
Recommendations from the very first moment. The homepage is the perfect place to promote key products or new arrivals to customers before they even begin their shopping journey.
Increase AOV with relevant cross-sells and upsells
Boost order values with related product suggestions throughout the buyer's journey. Get more opportunities to link, cross-sell and upsell products.
Personalised product suggestions powered by AI and machine learning
Salesfire analyses visitor behaviour and provides a dynamic shopping experience — via personalised product suggestions.
Machine learning profiles your customers and recommends products to maximise your average revenue per customer.
Positively influence 24% of your orders with our Recommendation units
Genuine relevance in every recommendation
You know your site better than anyone. Using intelligent slot strategies, you can control the products that will show in your Recommendation units to inspire upsells, influence cross-sells and enhance the product discovery experience.
Highlight best selling items
Use the 'Most Popular' strategy on your homepage and basket page to display your most purchased items and inspire sales.
Promote your latest products
Create a buzz around your latest ranges or products using the 'New In' slot strategy at key points in the customer journey.
Grow your average order value
Encourage users to build bigger baskets using the 'Bought Together' strategy. Cross-sell products which are often purchased with the item the shopper is viewing.
Create upsell opportunities
Ensure your shoppers get the full picture. Use the 'Similar' strategy on product pages to return similar products to what the shopper is viewing.
Deliver personalised moments
Direct shoppers to items they love using the 'Personalised' strategy. Display products which have been purchased by shoppers with similar user journeys.
Make it your own
Select one singular strategy to create a targeted campaign for your customers. Or, combine these strategies in one Recommendations unit to create a mix that's right for your customers.
Book a demo of Recommendations now
One of our eCommerce experts will show you around Recommendations and discuss how you can personalise your online customer experience.
Boost sales and increase revenue with tools from Salesfire. Turn website traffic into loyal customers.
By submitting the form you agree to be contacted to arrange a demo and receive marketing communications from Salesfire. You can unsubscribe at any time. See our Privacy Policy for full details.
By submitting the form you agree to be contacted to arrange a demo and receive marketing communications from Salesfire. You can unsubscribe at any time. See our Privacy Policy for full details.
Live on your site in minutes
Integrate Salesfire solutions directly into your site with as little as one line of code. We'll collaborate closely and work alongside you every step of the way to ensure you're getting the very best of the Salesfire, whatever your platform.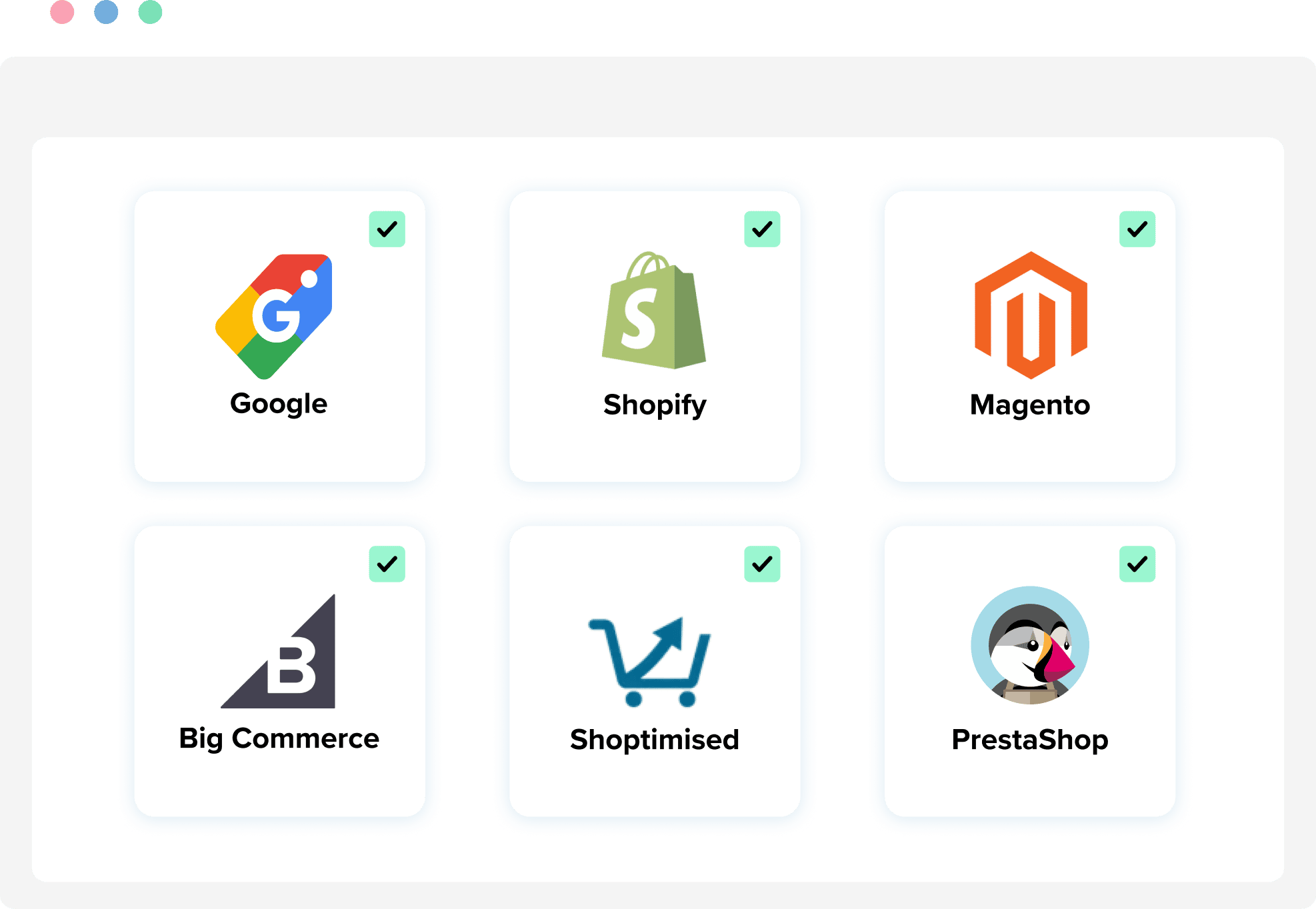 Salesfire targets areas of the customer journey that have the greatest influence on revenue and behaviour to empower your visitors and accelerate your conversions.