eCommerce Tips for a Seamless New Year
By Kelly Aitkin • Last updated: Wednesday Feb 1st, 2023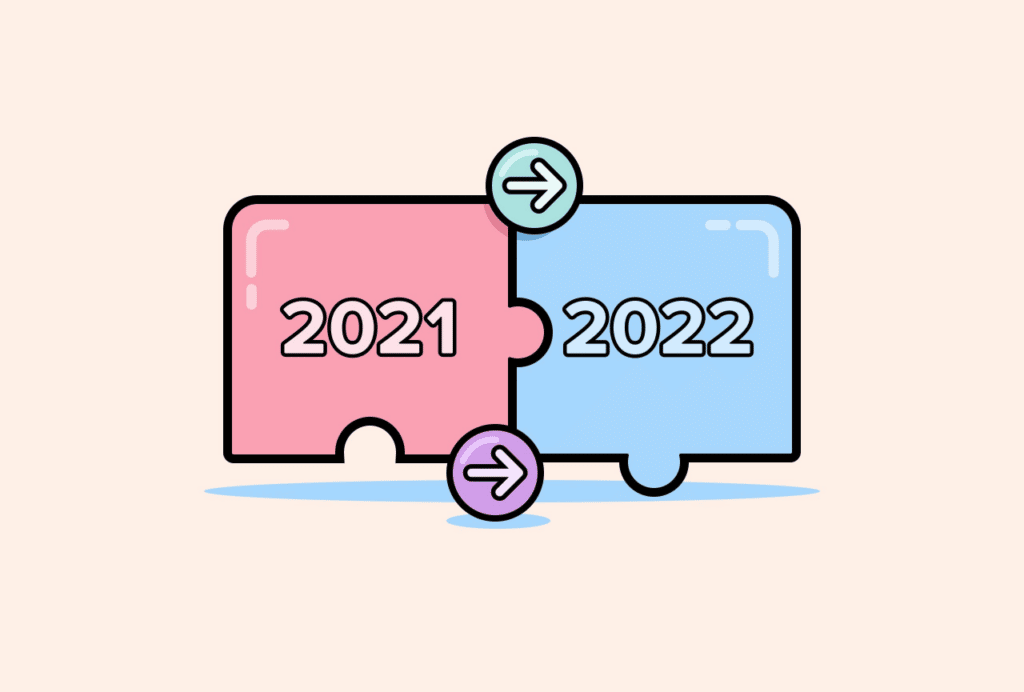 The Christmas rush may have been and gone but it doesn't end there for eCommerce retailers.
With January sales, numerous returns and planning for Q1 all starting straight away, retailers have to be fully prepared for a seamless shift into the next shopping period.
To help your store during this time, we've put together some tips to inform your eCommerce strategy and help you make the most of the transition.
Making the most of the new year
New year, new you
At this time of year shoppers have made New Year's resolutions and are invested in their health and wellbeing.
Focus on this change in buyer behaviour by promoting products which help people with their healthier lifestyles or perhaps focus your marketing campaigns around shoppers using your products to help them take up new hobbies and achieve their goals.
Brands such as Marks and Spencer started the year with campaigns to promote their activewear range, seeing sales soar as consumers' interest in all things health and wellbeing grows.
Not only does interest in this topic surge in the new year but it did so throughout the pandemic too and, as focusing on self-growth becomes increasingly popular, now is the time for you to promote products that fit this trend on your site.
Use brand loyalty
January is the perfect time to reach out to already engaged customers.
Offer bigger and better rewards on your loyalty schemes to encourage sales and brand interaction from existing customers in the post-Christmas period.
According to Yotpo, 60% of consumers will join a loyalty program when they consider themselves loyal to a brand.
Use this as an opportunity to provide those committed to you with exclusive offers and new products and give them the incentive to build their rewards with you, working to not only strengthen relationships but drive sales.
Marketing channels such as email marketing are great to directly reach out to your existing customers enticing their attention and custom back to your store.
Related: Discover five ways your eCommerce site can build customer loyalty.
"Santa Missed Me!"
Many shoppers will have been given the gift of money over the festive period and will be ready to purchase gifts and treat themselves after the Christmas rush.
To get your products in front of customers you could run a quirky campaign such as 'Santa Missed Me', offering the opportunity to promote products to customers whilst still maintaining the post-Christmas fun.
Drive shoppers to treat themselves by purchasing from the sales section of your website or providing them with a discount code using Overlays or Email.
Triggering for customers at important points in their customer journey, your CRO tools can prompt customers with this campaign and work to encourage conversions through your site for extra sales during the quieter period.
Promote stock with high volumes
Your post-Christmas stock levels may be a little higher than usual but January is the perfect time to drive users towards these products and work on selling stock that you still have high volumes of.
Work smart and utilise data from the search terms on your site to understand what people are searching for and how you can target them based on the products you think would best suit the interests they've shown.
You should then implement campaigns to display these items, tools such as Salesfire's Search Promotions enable you to subtly display products within search results, allowing you to place products you still have a high volume of after Christmas in front of customers to encourage purchases.
Shoppers can easily be encouraged towards these products, allowing your eCommerce strategy to continue seamlessly.
Plan your strategy
2021 saw data driven insights come to the forefront of marketing strategies and eCommerce personalisation.
Shoppers are beginning to expect personalisation as standard and this has led to retailers using machine learning and AI to monitor customer behaviour in order to tailor the onsite experience to their needs.
With 80% of consumers more likely to make a purchase from a brand that provides personalised experiences, incorporating customer data into your strategy for the year ahead makes sense.
As you begin to plan for key dates in the 2022 calendar, make sure you incorporate the leading trends for the year and prepare your strategy for the next few months utilising customer data to make the most informed decisions possible.
Related: Learn more about the eCommerce trends we expect to lead during 2022.
In summary
Although it may feel like the busy period is over for eCommerce, that doesn't mean there aren't sales to be made and shoppers who want to continue learning about your brand.
Optimising your website and marketing strategy for a seamless new year is the perfect way to ensure you continue to build brand loyalty and grow your sales success in 2022.