The 2021 Salesfire Trends Roundup
By Kelly Aitkin • Last updated: Wednesday Feb 1st, 2023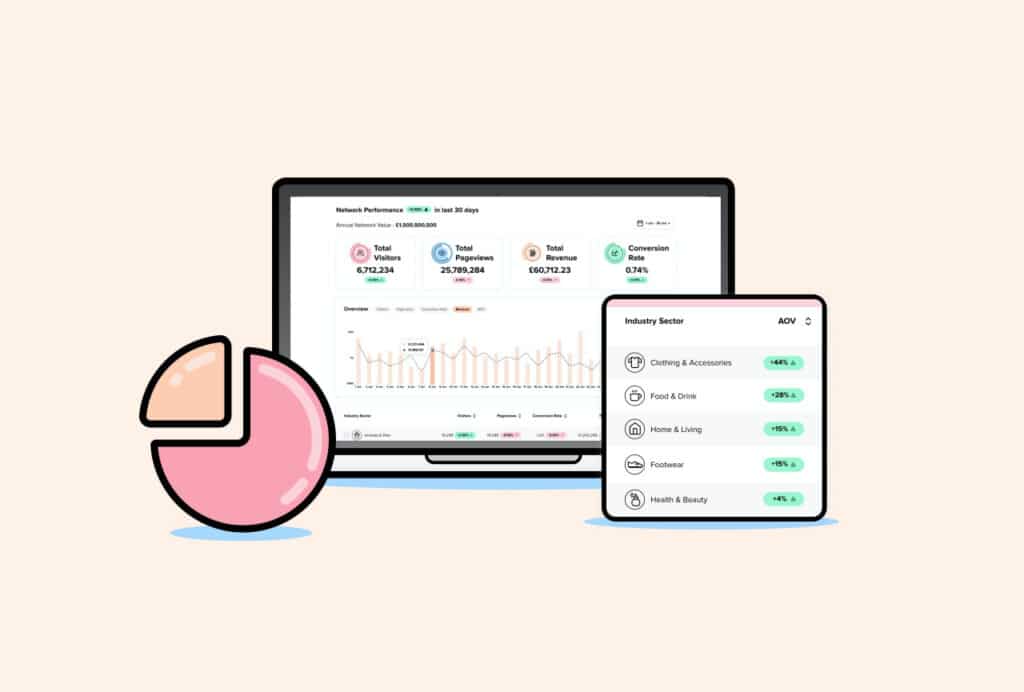 Highs, lows and emerging trends; eCommerce saw it all in 2021.
A year when Coronavirus restrictions continued to play a major part in consumer confidence and brick and mortar stores re-opened their doors, we were keen to see where shoppers spent their money, both online and in-person.
As the end of the year fast approaches, we take a look back at the eCommerce highlights of 2021.
Through each quarter we analyse the data from Trends to review the year and what this could mean for the future.
Quarter One
The year began with the UK in lockdown, the doors to brick and mortar stores remained closed and people were still shopping online.
Trends reported orders being 15% higher for UK online retailers when compared to the same period, pre-pandemic, in 2020.
With things beginning to look less unpredictable, people's confidence in spending was growing and as the Government announced a roadmap out of lockdown this confidence only improved throughout Q1.
The Fashion industry saw the biggest surge as revenue through Trends was 124% higher than in January the previous year.
The public were feeling more confident in their ability to spend and weren't worrying about saving for the unknown, so with online being the only option for people to make their purchases this is where they headed.
The Travel sector also saw major fluctuations throughout 2021, starting with visitors to travel booking sites increasing by 213% compared to the same period last year. This, as with most eCommerce changes in Q1, followed the announcement of plans to lift lockdown restrictions.
Things were beginning to look more positive and people were ready to spend their money and begin enjoying activities outside of the house again.
Quarter Two
Had lockdown changed customers' shopping habits for good or would shoppers return to brick and mortar stores once they reopened?
Q2 finally saw the re-opening of non-essential retail and businesses were keen to see how this would affect eCommerce sales.
Trends reported that overall eCommerce orders dropped by 12.2% in the first week of stores reopening with industries such as Fashion and Footwear seeing an initial dip.
The Electronics sector however saw an increase during the first week of retail reopening with revenue in the Food and Drink industry also increasing by 8.1% showing that the move towards ordering groceries online was here to stay.
Shops such as Primark and TK Maxx were key to drawing people back to the high street during this period. But with recent reports finding that 36% of British consumers would stick with the changes the pandemic brought to their shopping habits, the draw back to the highstreet might not last long.
Other trends also began to emerge in Q2. Trends reported a 54% increase in sales on 22 April, otherwise known as Earth Day.
Ethics and sustainability have increasingly become an influencing factor in how and where people spend their money in recent years and this spike may be the culmination of this phenomenon.
Related: Learn more about the impact of lockdown easing on eCommerce.
Quarter Three
Following on from the reopening of non-essential retail, Q3 saw the return of outdoor entertainment and its impact on eCommerce spending.
Barclaycard reported that spending on events rose by 24.2% across this period and the Trends data was there to back it up.
The Clothing and Accessories industry reported an 8.73% increase in average conversion rate through Trends and the Footwear sector saw a 21% increase in conversions as many people prepared their back-to-work and going out wardrobes, finally leaving their comfy clothes at home.
The return of major sporting events such as the Euros and the Olympic Games also inspired people to get sporty in Q3 and caused an increase in spending.
Fans joined online queues to purchase football merchandise as England reached the final of the Euros, with Trends reporting a 226% increase in orders YoY. This wasn't long-lived though as the day after the final, and England's unfortunate loss, Trends reported a 83% decrease.
The Olympics also prompted a surge; the Sports sector saw a 113% spike in orders on 23 July, the date of the Olympic Games Opening Ceremony.
This shows the impact social events continue to have on customer spending, highlighting the importance for online retailers to utilise a key dates calendar for their eCommerce campaigns.
Quarter Four
All eyes were on the busiest quarter of the year to see how the data differed compared to last year's strictly online Black Friday and Cyber Monday events.
Although Single's Day didn't see the numbers it had in previous years, Black Friday tracked a 20% growth in average order value YoY.
Trends showed that despite users being down 16% compared to 2020 due to highstreets being open, overall AOV was higher across the majority of sectors on Black Friday.
Salesfire's Trends report predicted that shoppers may be turning their attention towards discounts on more expensive items on the big day or ensuring they get more from Black Friday savings by adding more items to their basket.
With online stores also offering more buy now pay later options, shoppers may be opting to buy higher ticket items online rather than in-store to utilise this feature, causing AOV to surge online this Black Friday.
News of potential delivery delays and stock shortages also saw people begin their Christmas shopping earlier this year.
Reports found that 45% of British consumers planned to get their Christmas shopping done earlier than ever this year due to supply chain delays and fears of another lockdown.
This not only worked to extend the spending period this year but could perhaps impact how we see consumers spend during the Q4 period in future years.
Related: Take a look at the Black Friday Trends report by Salesfire.§
Looking to 2022
The data from 2021 suggests that the biggest factor influencing buyer behaviour and therefore eCommerce sales will continue to be updates to Coronavirus restrictions.
Monitoring the impact of these changes and continuing to pivot campaign strategies to meet them will be vital in the new year.
To track eCommerce data throughout 2022 make sure you register for Trends for free.