How to Make the Most of Singles' Day
By Bethany Llewellyn • Last updated: Wednesday Feb 1st, 2023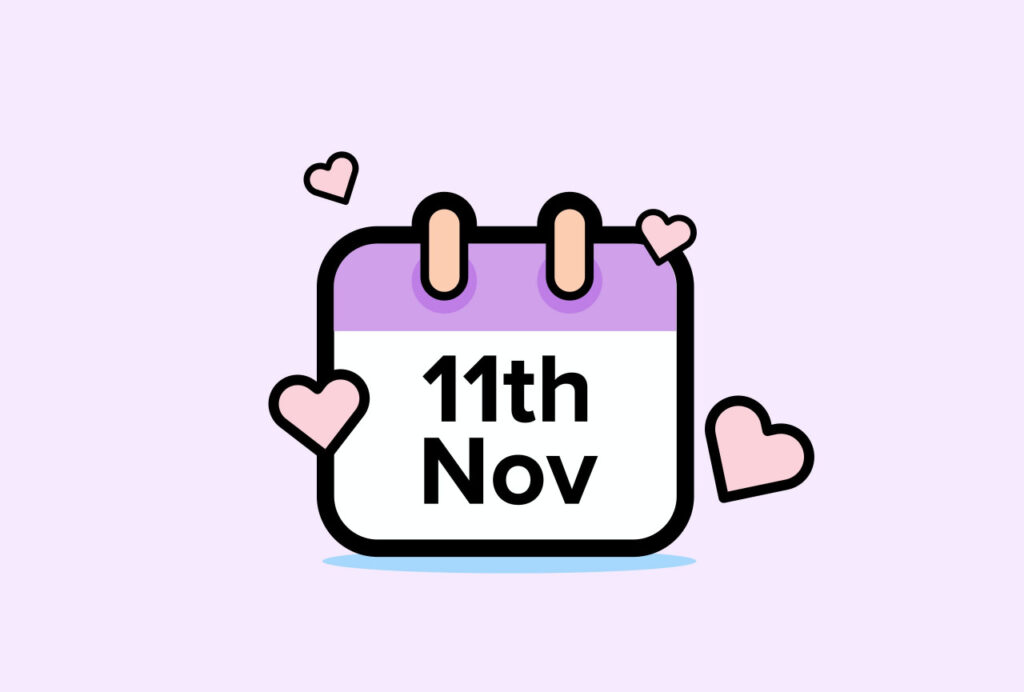 While preparing for Black Friday and Christmas, there is a possibility that many retailers are missing the biggest day in eCommerce's global diary – Singles' Day.
From a virtually unknown holiday, it's now rivalling the likes of Black Friday and Cyber Monday.
Because of this, Singles' Day has become a big deal for eCommerce retailers and can provide an additional opportunity to maximise sales.
If you haven't jumped on the Singles' Day bandwagon yet, now is the time to start.
What is Singles' day?
Originating in China, Singles' Day is a festival celebrated annually on the 11th of November, where single people are encouraged to buy gifts and presents for themselves.
For a 24 hour period, shops, restaurants and various other establishments offer huge discounts, causing sales to surge.
In 2020, this attracted over 800 million shoppers worldwide. Analysis from Salesfire Trends shows that this peak was driven primarily by the clothing & accessories sector.
What started as an unofficial celebration, the day has now turned into a huge one-day shopping event and is not one to be missed by eCommerce retailers.
As usual, we can expect another year of growth in sales and digital innovation.
Below we outline the ways you can maximise the opportunities Singles' Day brings.
How to maximise sales on Singles' Day
1. Personalise the customer experience
We all know relevancy and personalisation drives customer loyalty.
Online personalisation is expected as standard, and tailored experiences are what shoppers look for.
Using segmentation, you can deliver targeted messages to specific audience groups.
Whether this is based on their loyalty to your brand, the pages they have visited or how long they spend on a page.
From here, you can use Recommendations to show genuinely relevant products or offers to Singles' Day shoppers to encourage them to add items to their basket.
2. Optimise your website
Nothing is more off-putting than a slow and overwhelming website.
With such a high-paced shopping culture, fast site search speed is vital and can be the difference between a customer converting or leaving your website.
Implementing features such as autocomplete or providing quick view options will allow your Singles' Day shoppers to quickly find the items they are looking for.
Data over the years has shown Singles' Day shoppers often browse on mobile, so ensuring your website is compatible with mobile and tablets is key for this celebration.
3. Maximise your email campaigns
Users who have actively subscribed to your mailing list are engaged with your brand and will be most responsive to news about upcoming Singles' Day offers.
Create an email campaign to let customers know about your Singles' Day promotions and incentivise them to visit your site to find out more.
You could also offer discounts to your customers based on their wishlists to add that personalised touch.
Once they are engaged with your promotions, ensure you secure sales by optimising abandoned basket email sequences to re-engage visitors and persuade them to return and complete their purchase.
4. Utilise social media platforms
Singles' Day presents the perfect opportunity for social posts.
The likes of TikTok and Instagram Stories are a great way to showcase your products or services to reach billions of people, building brand awareness and enticing new customers.
You can also use these platforms to give your followers sneak peeks ahead of your Singles' Day offers, this will keep customers engaged to find out more.
And with Singles' Day being an annual event, this gives you a chance to show your potential customers the products they've seen will not be sticking around forever.
5. Provide consistent marketing promotions
One of the driving factors for Singles' Day is the various discounts and promotions many retailers offer.
Positioning promotional banners throughout your site will create a consistent experience across multiple channels, whether a customer visits your page via an ad, email, or social media.
This allows you to reinforce the offers you may have and drive conversions by incentivising shoppers to complete the checkout process.
Plus, research shows 71% of consumers are more likely to buy from a brand they recognise, so having consistent branding and Singles' Day promotion builds awareness and lead to more sales.