Press Release: Salesfire Establishes C-Suite with Key Promotions
By Salesfire • Last updated: Monday Jan 30th, 2023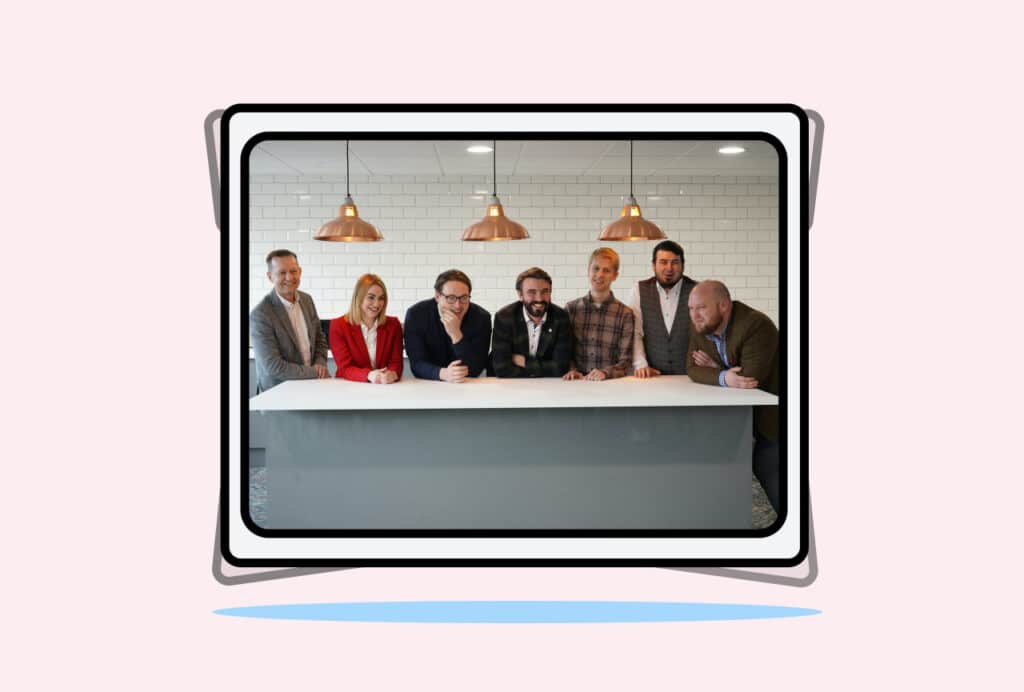 Salesfire, the AI-driven, eCommerce software company, has announced a number of moves in the business, appointing six new directors to build its C-suite.
The roles of Chief Operating Officer, Chief Marketing Officer, Chief Technology Officer, Chief Customer Officer, Chief Sales Officer and Chief Information Officer have been established to further accelerate growth in 2022 and years to come. These new board members will play a critical role in the company's expansion and demand for its offerings.
Five of the six appointments are internal promotions within the company. Charlie Gibson, promoted from Head of Operations to COO, Josh McGregor, promoted from Head of Marketing to CMO, Elliot Lings promoted from Head of Product to CTO, James Lees, promoted from Head of Client Services to CCO and Stephen Honor, promoted from Head of Technology to CIO.
Salesfire has also acquired Martin Walker, who has joined the team as CSO, having previously worked as Sales Director at Visualsoft.
The fast-growing tech company has plans to scale this year, which involves branching out overseas. CEO, Rich Himsworth said, "We recognise the potential of how far we can take the growth of Salesfire, so appointing a board of directors gears us up to take things to the next level."
"Our new directors have extensive experience in the eCommerce industry, with knowledge of SaaS offerings and customers' needs. This move will set the precedent for Salesfire's teams, with good leaders in place, the team will be in the best position to reach new heights."
Salesfire has grown rapidly over the past few years, having won Company of the Year in last year's Tees Tech Awards, expanding offices during a pandemic and rewarding staff efforts with their employee share scheme. With plans to reach more than £10m turnover in the next three years, Salesfire is planning to double its headcount in the next 12 months to reach this target.
Image from left to right: Martin Walker (CSO), Charlie Gibson (COO), Josh McGregor (CMO), Rich Himsworth (CEO), Elliot Lings (CTO), Stephen Honor (CIO), James Lees (CCO)