In-app Shopping Is Showing No Signs of Stopping
By Courtney O'Riordan • Last updated: Monday May 15th, 2023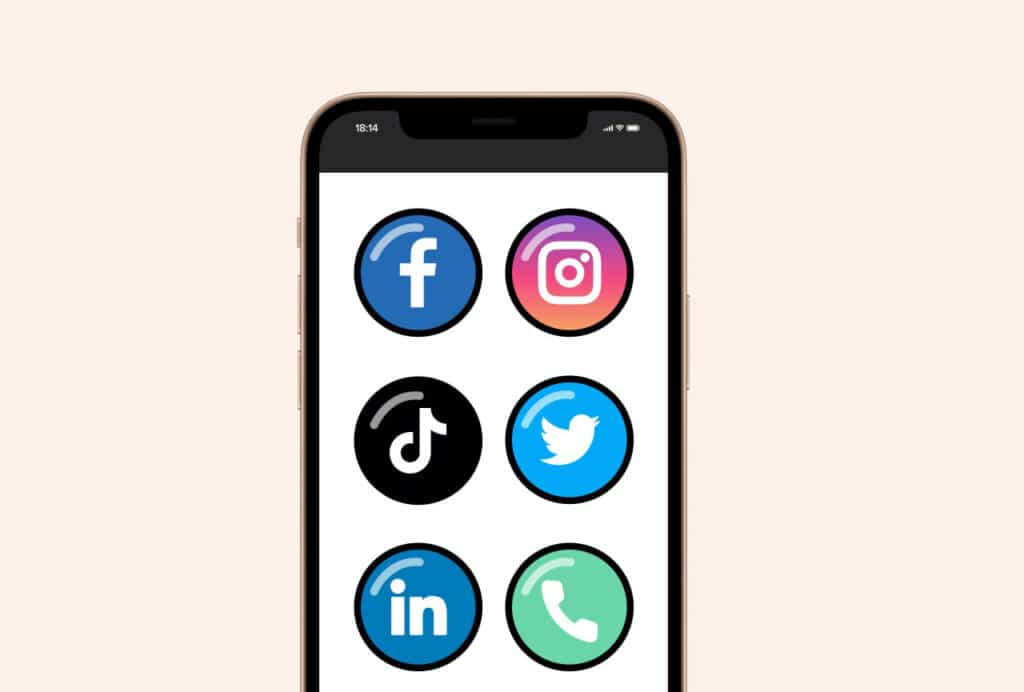 In recent years, we have waved goodbye to the days of user frustration and low conversion rates caused by the past impracticalities of mobile commerce.
Tech advances such as one-click purchasing, improved mobile user experiences and seamless payment options have delivered the convenience shoppers demanded and made mCommerce mainstream.
Now at the forefront of the evolving mCommerce experience is in-app shopping, amplified recently by the likes of TikTok and Instagram.
Let's take a look at what has caused the year-on-year rise of in-app shopping and discover why you need to integrate it into your eCommerce strategy.
What is driving the growth of in-app shopping?
The pandemic saw brick and mortar stores closing their doors and an acceleration towards the benefits of mCommerce with mobile usage taking over desktop usage.
This shift to mCommerce created an undeniable demand that the eCommerce industry couldn't afford to ignore.
Leading this shift are Gen Zers and Millennials.
These tech-savvy groups hold a great amount of spending power which means they can and do, dictate the direction of the mCommerce industry.
As digital natives, they have found a comfortability with in-app shopping which has heavily contributed to the rise of in-app shopping we see today.
The effects of the pandemic and the acknowledgement of key age groups have made optimised in-app experiences and the ability to make in-app purchases with ease a necessity.
Social commerce
97% of Gen Z consumers say they now use social media as their top source of shopping inspiration.
Naturally, purchasing wholly within the app from which they gather their inspiration is on the increase.
In response to this, major social platforms, such as Instagram, Facebook and TikTok, are evolving their in-app shopping experience.
Facebook
With 2.85 billion monthly users, Facebook is the platform most mobile users would be likely to purchase from.
This social giant is connecting businesses with customers through Shop listings appearing in relevant searches results on their platform.
Their eCommerce ambitions go beyond personalised in-app shopping.
Businesses will be able to set up Shops which will be available across Facebook, Instagram, and Whatsapp.
A frictionless multi-platform presence will be possible with this feature.
Instagram
With 130 million users tapping on an 'Instagram Shop' post, the demand for a seamless in-app shopping service is strong.
A demand Instagram is meeting with the introduction of an in-app checkout which prevents users from having to leave the site to make a purchase.
Growing numbers of customers who seek convenience will appreciate this added benefit.
The recognition of this desire has led to shopping functions being integrated into almost all features of their app – including Posts, Stories, Lives and Reels.
There's no doubt that Instagram's emphasis on visuals will continue to drive their eCommerce development.
TikTok
TikTok has jumped on the trend of social shopping at a time when sales were projected to reach
$351 billion by 2025 within the sector.
Being one of the fastest-growing social platforms comes with the need to introduce functions visitors want and that will keep them on the app.
This is where TikTok Shopping comes in.
A dedicated tab allows users to browse products and buy within the app.
This feature is supplemented by the ability for a user to tag a product on videos they upload.
Clicking on this tag will open up the TikTok storefront allowing a user to make an in-app purchase with ease.
What does this mean for your site?
You might find all of this information overwhelming if you run an eCommerce site.
There's no need to fear, you simply need to adapt.
With mobile users becoming comfortable with the convenience available on social platforms, they will expect to see this replicated through features on your site.
Here's how you optimise your site to fulfil the demands of your audience.
Inspire customers with product discovery
As social media becomes consumer-focused, eCommerce needs to keep up with its advancing technologies.
One of which is our visual search functionality which allows customers to input screenshots of inspiration taken from social media.
From there, relevant recommendations based on the product type, colour, material etc appear within seconds.
This form of product discovery allows a social media-inspired user to find the exact product or something similar in an instant.
As we all know, instant gratification can produce impulse purchases and reduce bounce rates.
The personalised product discovery experience this tool creates replicates the inspired purchases available through social channels.
Replicate the social media user experience
Often a person's social feed is personalised to them as an individual, with content recommended based on their behaviour.
Retailers can replicate this user experience on-site through dynamic product recommendations.
Personalising the process of upselling your products at different points during your customer's journey mimics the process of product discovery on social channels.
Recommending products of interest gives your visitor the inspiration needed to secure higher order values.
Dynamic messaging provides an additional opportunity to personalise the experience for users.
They work to provide each site visitor with genuine, personalised messages based on their behaviour as an individual.
Creating a tailored experience through dynamic content emulates the feeling you come to expect when scrolling through your social media feeds.
Not only can you make visitors feel a sense of individualism but you can re-inject them into the sales funnel, reduce basket abandonment and increase conversion rates.
Conclusions
The rise of in-app shopping will not be slowing down any time soon.
For your eCommerce site to thrive during this time, the high user experience expectations created by social media must be met.
You can do this by implementing intelligent product discovery tools and personalisation on your site.
See how Salesfire can help you optimise your product discovery experience, email one of our experts at [email protected] or book a free demo of our personalisation tools.