5 Ways eCommerce Sites Can Build Customer Loyalty
By Chester Ollivier • Last updated: Wednesday Feb 1st, 2023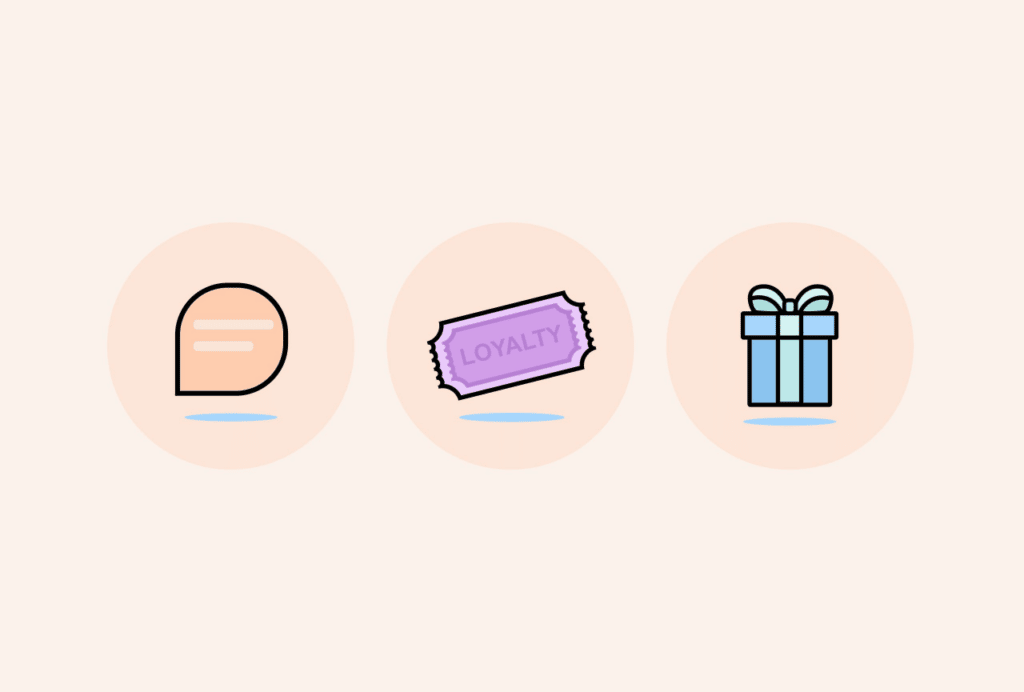 Building customer loyalty is one of the most important factors in creating a successful eCommerce site.
There are numerous ways in which this can be done, from transparency in communications to personalisation.
All of this helps to create a smooth experience for the customer, and by creating brand loyalty, conversion rates and AOVs will also increase.
Find out just some of the ways you can build customer loyalty below.
How to build customer loyalty on an eCommerce site
1. Be transparent in communications and information
Being transparent with your customers is absolutely essential in order to build customer loyalty.
Transparency can be created with the simplest of implementations, from clearly displaying payment options and any additional delivery costs to crafting well-written product descriptions.
In fact, an incredible 98% of shoppers have been dissuaded from completing a purchase because of incomplete – or incorrect – product descriptions.
All of this will ensure users are not subjected to any unexpected surprises at the checkout or delivery stage and ultimately are happy with their purchase – reducing the number of returns you'll need to process.
By being transparent from the very beginning of the customer journey, you are less likely to see basket abandonment, and more likely to create customer loyalty.
2. Provide outstanding customer service
For an eCommerce retailer, good customer service does not have to be difficult to implement.
An example of good customer service on an eCommerce site is through the use of a live chat, or even a chatbot.
Take chatbots for example: just under 50% of consumers have gone on to purchase products after using a chatbot on an eCommerce site.
Live chats go even further than merely assisting a customer's journey, though: 79% of customers say that live chat is their preferred method of communication for customer services.
This is unsurprising, given that the average response time for queries via email is 12 hours compared to just 2 minutes for live chats.
This will keep people coming back to your brand because they know that they will be guaranteed quick response times rather than having to wait hours – or longer – for competitors who may not have a live chat service.
3. Reward returning customers with a loyalty program
One of the most obvious ways to create customer loyalty is through offering a loyalty programme.
These are programmes which offer benefits to loyal customers – we see them in the high street every day with popular coffee shops, offering one free drink for every nine purchased, or even with supermarkets who offer reduced prices or points schemes for members who sign up to their loyalty programmes.
Not only do loyalty schemes encourage people to sign up and use your site over competitors, but they are also an effective tool for customer retention: 84% of customers are more likely to choose a retailer that has a loyalty program over one that does not.
A loyalty program is ideal for building customer loyalty as they essentially keep a customer locked into your business and choose you over your competitors for the benefits, including points or vouchers.
4. Offer straight-forward delivery and returns
Offering free delivery is a major attraction for any potential customer on an eCommerce site.
For instance, 90% of customers say that free delivery is their main incentive for shopping online.
By capitalising on this, you have already put your site one step ahead of any rivals.
Free returns are also another good incentive for building customer loyalty: 92% of customers will buy something again if returns are easy.
By offering free delivery and free returns, you are not losing out on money – in fact, you are helping to create a sense of customer loyalty.
This is down to the fact that a straightforward delivery and returns process enables customers to begin to build trust with your brand and they will come to rely on you for future purchases.
5. Deliver an exceptional user experience
Providing an exceptional user experience is all a part of being a successful eCommerce site.
88% of users are less likely to return to a site after a negative user experience, meaning that creating a seamless and easy experience for users is paramount to creating customer loyalty.
And a major part of providing an exceptional user experience is through empathy and personalisation.
The more personalised a user's experience is, the more likely they are to return to the site because they feel it caters to their needs.
Through dynamic messaging and genuinely relevant product recommendations, you can create personalised user journeys that provide value for your customers and seamlessly deliver them to your checkout page on every visit.