What Email Newsletter Sign-Up Incentive Works Best in eCommerce?
By Courtney O'Riordan • Last updated: Tuesday Aug 22nd, 2023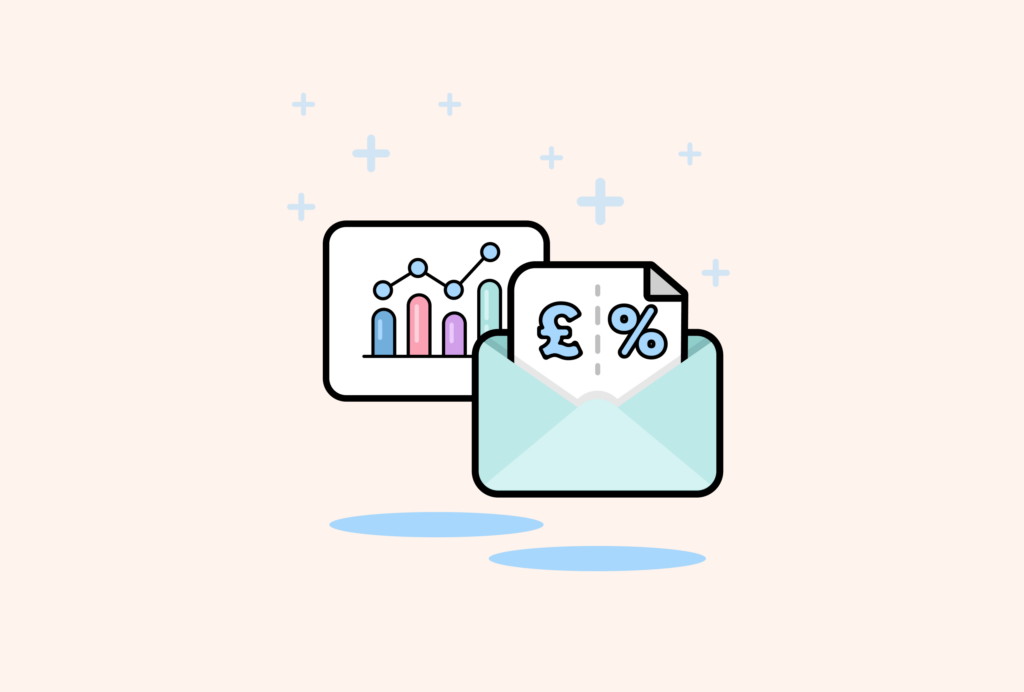 In the highly competitive eCommerce industry, businesses must focus on generating sustainable growth and customer engagement to thrive.
Both of which can be achieved within a saturated market through incentivised email list growth and subsequent customer base growth.
In this article, we'll explore why retailers must build a strong email subscriber base and identify the most effective methods to do so.
What is the importance of email newsletter sign-ups?
Despite the evolution of eCommerce, email marketing remains to be a reliable building block for eCommerce success.
In fact, the value of an optimised email strategy is increasing, with 77% of marketers seeing an increase in email engagement in the past 12 months. 1
These retailers are using their email newsletters to achieve the goals of:
But what use are quality email sequences if you don't have an appropriate subscriber base to send them to?
Building a list of GDPR-compliant subscribers, made up of your target audience, should therefore be a priority for all online businesses.
With that being said, let's examine how the industry is performing at present to determine where improvements can be made.
The current state of email collection
While we can look forward to a bright future for email marketing, retailers must optimise their data collection techniques to reap the benefits of it.
As a result, it's essential to understand how email collection works today.
Retailers should note that:
All sites can benefit from optimising their email capture techniques: Across all industries, the average sign-up rate for email collection campaigns is between 0.10% and 1.06%, showing improvement is possible.
Special interest sectors receive higher subscriber rates: Salesfire has found that the Animals & Pets and Running & Outdoor sectors are the most successful at converting an on-site visitor to a newsletter subscriber, with 1.06% and 0.81% subscriber rates respectively.
Naturally, your site may experience specific challenges due to where you fall in the market.
However, there's a range of tactics available to eCommerce stores to ensure these challenges don't hinder their ability to reach their goals through significant list building.
The best incentives to boost newsletter sign-ups
Offering an incentive in exchange for a subscription has proven to be a successful way to increase email newsletter sign-ups across all industries.
But, what incentives work best to boost the number of sign-ups retailers receive through an email collection campaign?
1. Replace discount percentages with monetary incentives
It's common practice to offer your customers a percentage discount incentive in exchange for their email addresses.
Although this may seem effective, Salesfire has found that the average email sign-up rate for such incentives is lower than offering a fixed monetary value discount.
Campaigns featuring a fixed monetary incentive experience a significantly higher sign-up rate of 8.27%, whereas a percentage discount sits at 4.71%.

From this, we can conclude that simply switching your '10% off your next order when you sign-up' call to action with '£5 off your next order when you sign-up' can improve your data collection success rate.
Removing the need to calculate the monetary value of a percentage discount speaks directly to modern consumers' need for convenience.
Simplifying the communication of your incentive will see more shoppers sign-up, unlocking the ability for your brand to build a loyal customer base through future communication.
Pro tip: Your incentives should be determined by the profit they will bring to your company.
To inform the monetary value you offer your customers, calculate the annual subscriber value of an email to understand the revenue this will drive for your businesses in the future.
2. Offer strategic discounts
Some may think that offering a higher discount will result in higher sign-ups. Contrary to this belief, Salesfire research has revealed that this is not always the case.
The most successful discounts a retailer can offer their shoppers are:
£10 off: This value results in an average click-through rate of 8.28%.
£5 off: This value results in an average click-through rate of 8.25%.
15% off: This value results in an average click-through rate of 7.89%.
Interestingly, boosting an incentive from 15% to 20% can decrease your click-through rate by 1.48%.
These findings can be attributed to the less is more approach. In an eCommerce context, this means that larger discounts can work to devalue a business whilst smaller discounts can evoke feelings of trust.
Learning to toe the line between offering too much or too little can be difficult. But, following the above findings will act as a failsafe guide to increasing your incentivised data collection campaign.
Best practices for maximising campaign engagement
Once you've optimised the incentives that will encourage customers to complete your pop-up form, you can improve their success rate further by refreshing the way you present them on-site.
Let's explore the actionable steps you can take to do this.
1. Increase campaign impression rate
Retailers must consider the point at which an email capture Overlay appears within the user journey.
With 44.1% of visitors bouncing after viewing just one page of a website, you may not have a chance to add them to your subscriber list at any other time in their user journey.
To combat this, we recommend surfacing Overlays to users earlier in the shopping journey, particularly on landing pages, to maximise their impressions and subsequent email sign-up rates.
What you can do: Although your landing page is the optimal time to surface an Overlay, only some customers may be willing to complete an opt-in form at this time.
To combat this, we recommend deploying Overlays through a solution such as Digital Assistant.
Once surfaced, the Overlay will fade into the Digital Assistant drawer. Providing your shopper with the option to sign up for your newsletter at a later time.
2. Create strategies based on device type
All retailers will understand the importance of optimising their sites for both desktop and mobile due to customer behaviour differing by device type.
The same rule should be applied to email capture campaigns.
For instance, a higher click-through rate is achieved by mobile campaigns (3.21%) than by desktop campaigns (2.85%).
However, desktop devices see a 2.27% conversion rate whilst mobile sees a 1.81% conversion rate.
This information reveals that mobile browsers are signing up for newsletters but completing their purchase elsewhere, making it vital for retailers to push their email collection on mobile devices to allow shoppers to secure any promotional codes they have unlocked for future use.
By doing this, an eCommerce store can expect to recover abandoned baskets and convert browsers into paying customers.
3: Unify promotions across your site
When creating an optimised email collection campaign, it's incredibly important to keep your messaging consistent across your site.
Having a sitewide strategy made up of conflicting discounts could lead to you being unable to fulfil your goals and result in little subscriber retention.
To avoid frustrating shoppers, ensure that all current and future offers are aligned.
Grow your email subscriber database for eCommerce success
During unpredictable times, relying on a solid subscriber base that you can retarget to return to your site will help you to secure a profitable future.
Salesfire's extensive research has uncovered the key areas in which retailers could improve their list-building tactics.
Revolutionising your email collection campaigns through the steps laid out in this article will provide any eCommerce site with the means to grow and thrive.
1 The Ultimate List of Email Marketing Stats for 2023 | Hubspot