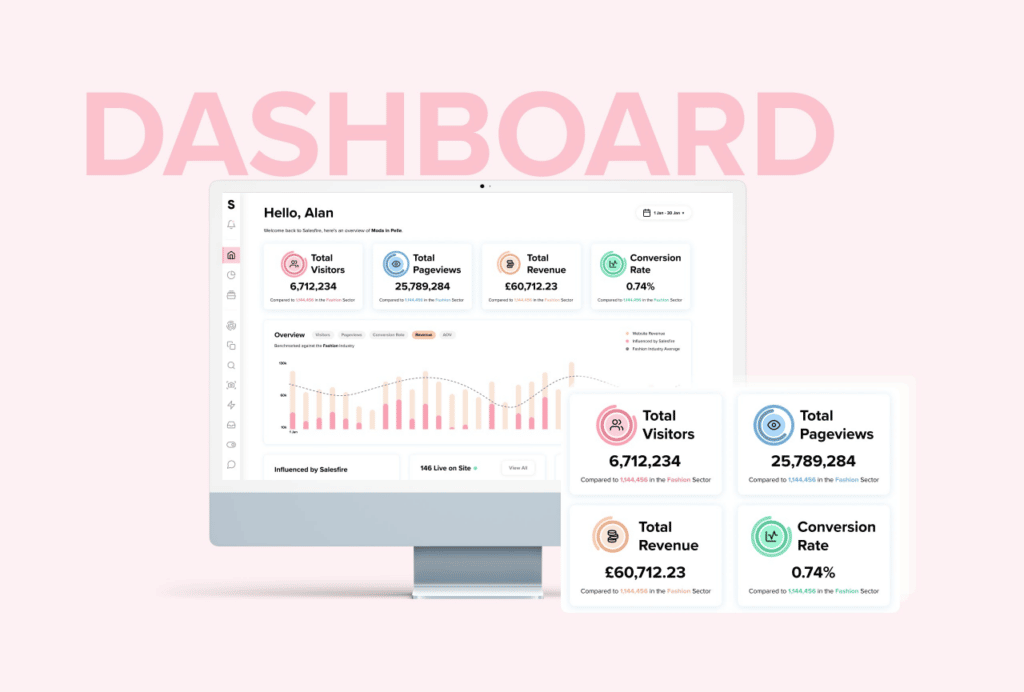 This month we're super excited to launch our new client dashboard.
We are continually looking to evolve how we deliver our products and their results.
Our new dashboard design makes it easier to analyse your results and manage your Salesfire campaigns to make sure you're getting the most out of your website traffic.
With reimagined analytics, updated user experience and improved navigation, Salesfire clients can implement conversion rate optimisation strategies that are powered by data.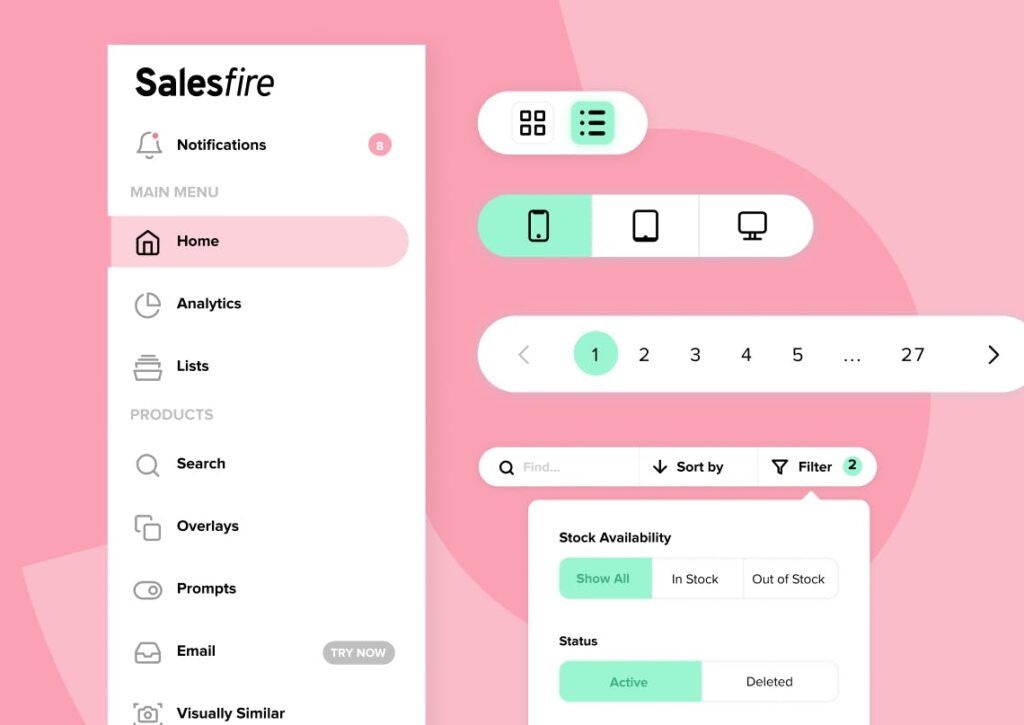 An updated user experience
A fresh update to the Salesfire Dashboard brings a great looking interface coupled with improved usability to make managing your website CRO tools easier than ever.
Our new navigation makes it easy to switch between projects, allowing you to take even greater control of your campaigns.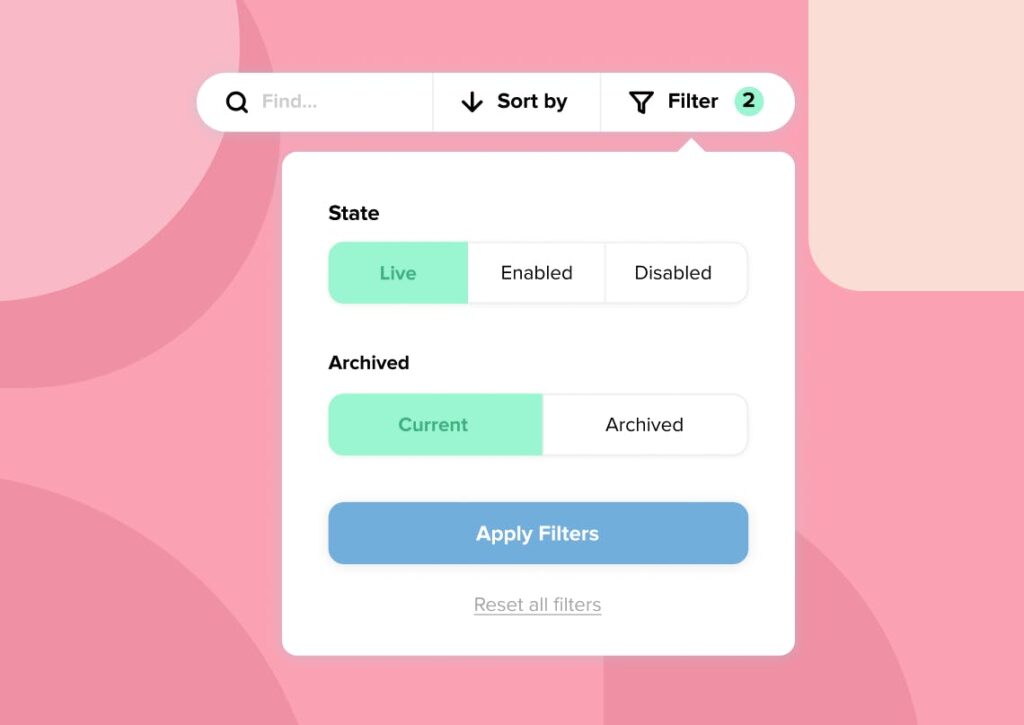 Take control of your CRO with campaign filtering
We're introducing a new filter bar to our Dashboard campaign lists to make searching, filtering and sorting your campaigns easier than ever.
As Salesfire has become a key marketing tool for eCommerce websites, we're seeing customers with large lists of campaigns that have become more difficult to traverse.
The filter bar makes it easier to search through your campaigns, sort by shared features and take control of your site's CRO journey.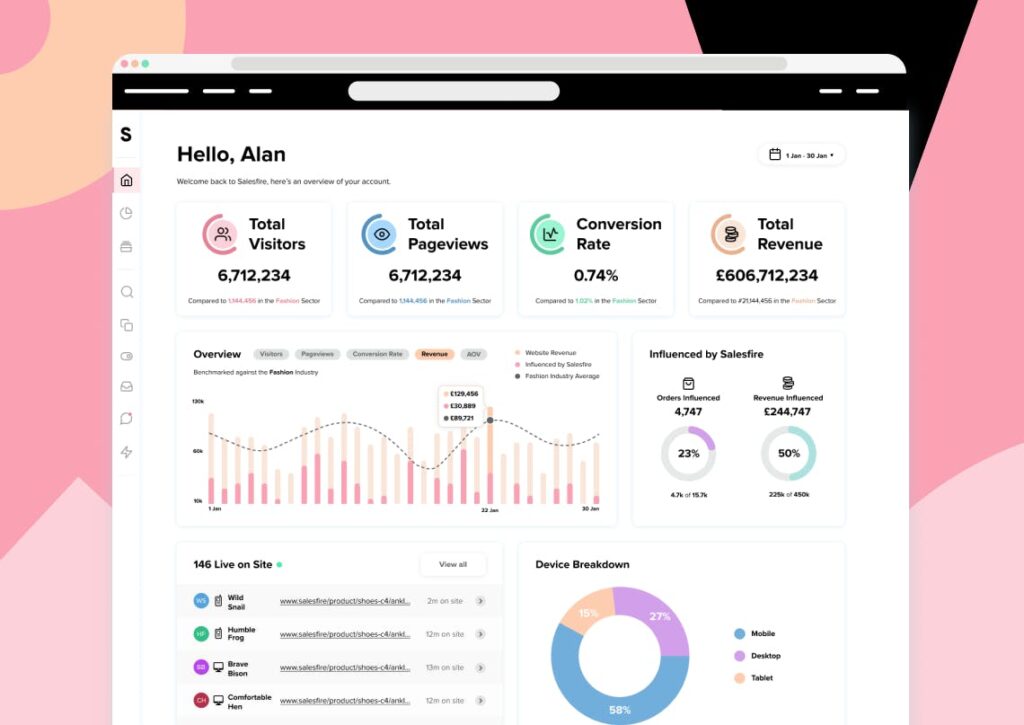 Reimagining CRO analytics
As the Salesfire product suite has grown, so has the needs and requirements of our clients.
Our statistics have been reimagined to be coherent across all of our products, easier to understand and more insightful.
With a comprehensive overview down to campaign level, you can easily see what's working for your site and areas that could still be optimised.
They've also received a splash of colour, so not only are they super analytical, but they also look great too!