Salesfire & Excell Sports
Increasing AOV in the sporting industry
of interactions resulted in a sale
orders were influenced by Salesfire
Introducing, Excell Sports
Excell Sports is a Scotland based sporting retailer, selling apparel, footwear, accessories and equipment from the world's leading sports brands including Nike, Adidas, Under Armour and more. The company pride themselves in offering a wide selection of clothing, footwear and equipment for the fitness and leisure sectors. Excell Sports work closely with their suppliers in order to continuously offer new and exciting products for people of all ages. With the company's online presence going from strength to strength, we worked with Excell Sports to improve their on-site conversion rate, through engaging strategies and behavioural techniques.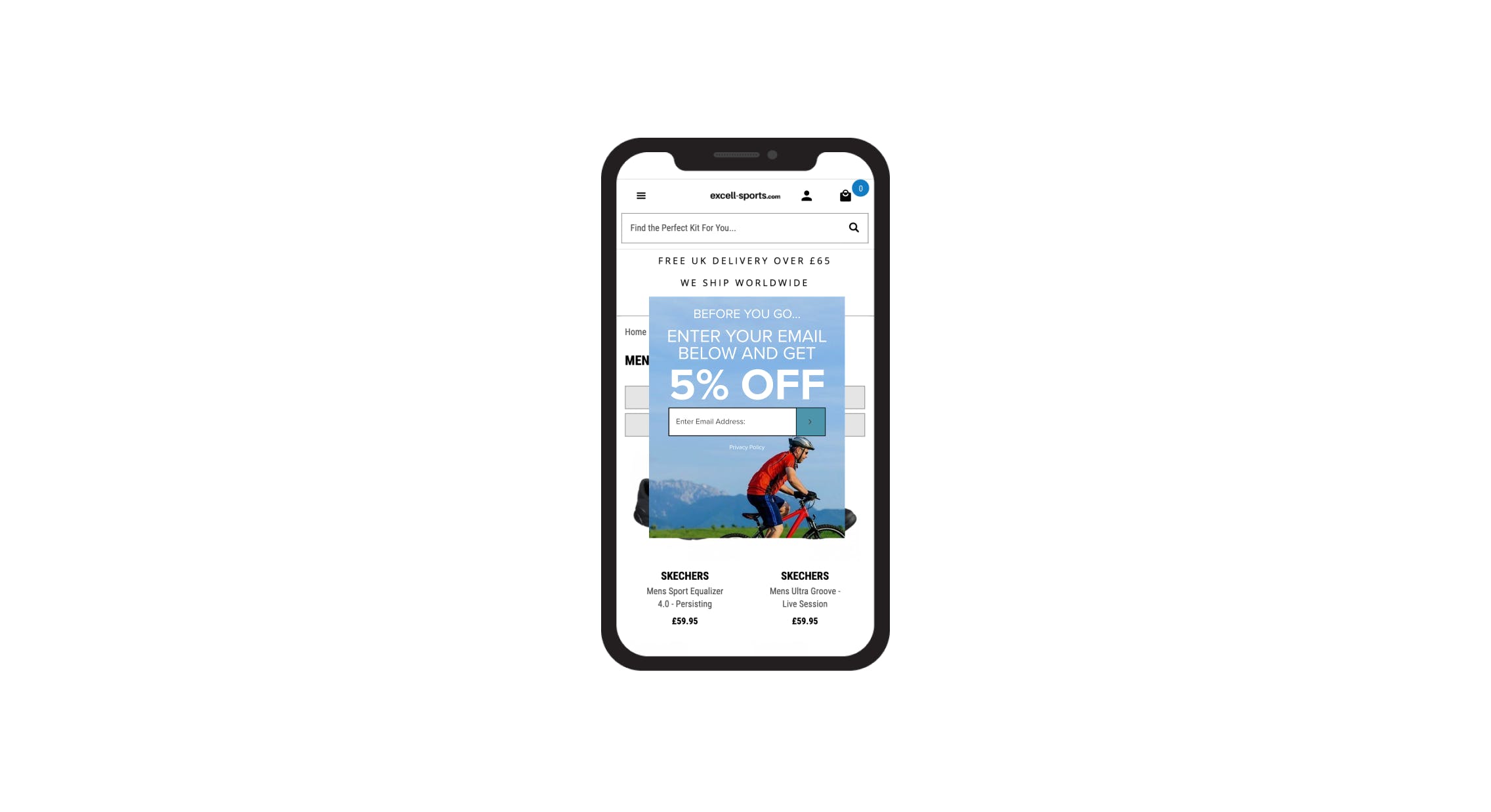 Excell Sports worked with Salesfire to compose a strategy to influence customer behaviour and encourage more conversions. They saw huge potential in the customers who were abandoning their site at pinnacle points in the buying journey and set a goal to deter these customers from leaving if they had already shown interest.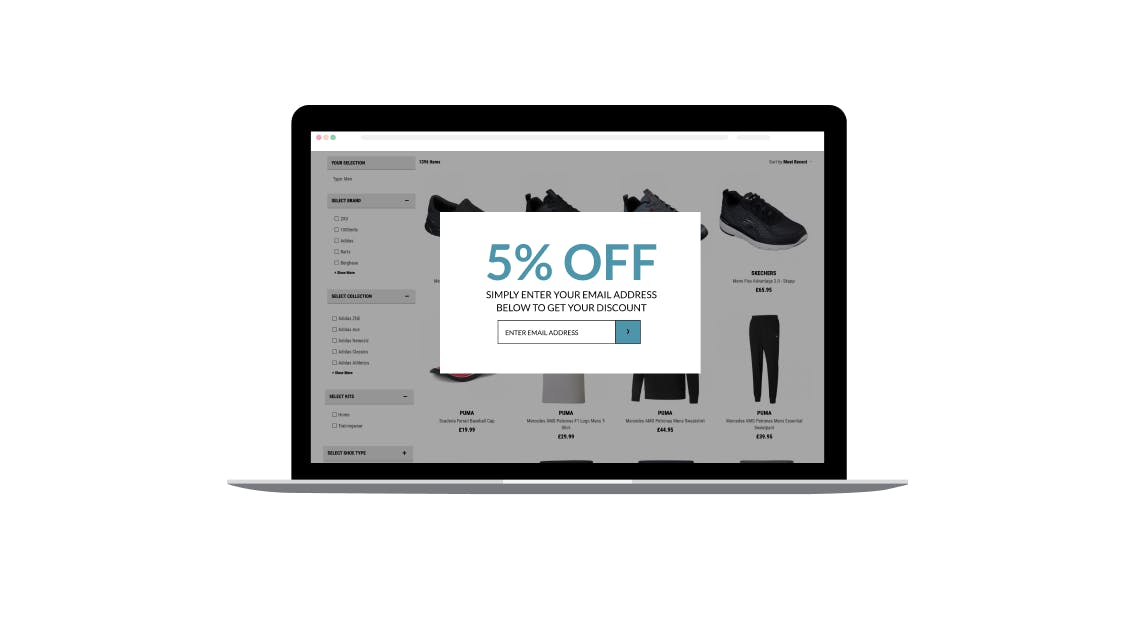 Influencing Buyer Behaviour
Salesfire implemented exit intent behavioural Overlays to reduce basket abandonment rates on Excell Sports' website, along with creating a fluid customer journey. Showing an Overlay when a user goes to leave the website, displaying relevant information, entices customers to think twice about leaving the site and continue through the purchasing funnel. Salesfire technology influenced 20% more customers into the sales pipeline.
Excell Sports utilised our exit intent technology to increase their average order value, by promoting free delivery over £65 when a user had filled their basket to a certain amount. This is used to generate a 'why not' attitude in the shopper as they browse, highlighting the free delivery threshold and encouraging them to add more to their basket. As a result of these Overlays, Salesfire technology increased overall sales on Excell Sports site by 19.4%. The strategy we employed for Excell Sports was well received by their customers, and we saw that Salesfire influenced 26.9% of their orders since adding the technology to their site.
"Salesfire offers an all round solution to increasing our site's conversion rates. Each one of their products add another dimension to our customer's shopping experience, which ultimately makes it more likely that they will purchase."
STEVEN DONALD - EXCELL SPORTS