The free
sales acceleration kit
Add urgency to a shopper's time on your site with countdown timers. Accelerating scarcity-based sales and driving shoppers through the buying process.
The best part? These campaigns are free.
Use your sales acceleration campaigns to:
8.6%

increase in conversions with the presence of a countdown timer.

93%

of shoppers would be encouraged to purchase online if the delivery was free.
Accelerate sales with access to countdown campaigns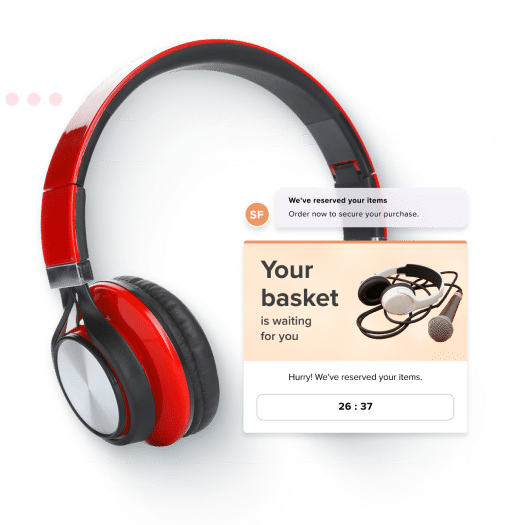 Make shoppers aware that items are saved in their basket for a limited time, creating a fear of missing out that encourages customers through the checkout process quickly and prevents basket abandonment.

Free delivery could be the incentive a shopper needs to complete their purchase, signal the end of your free delivery offering with countdown timers that entice shoppers to make their decision to buy and avoid missing out.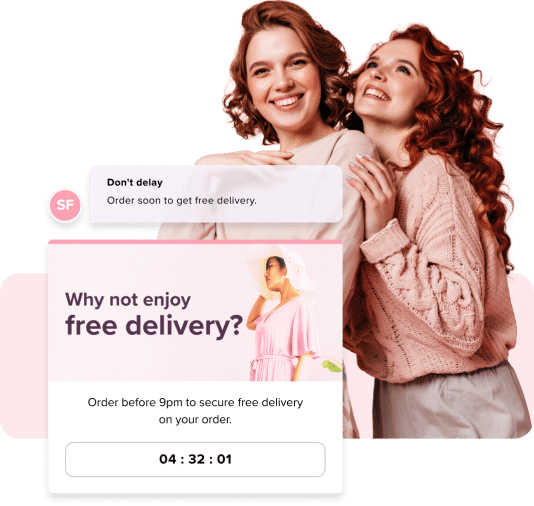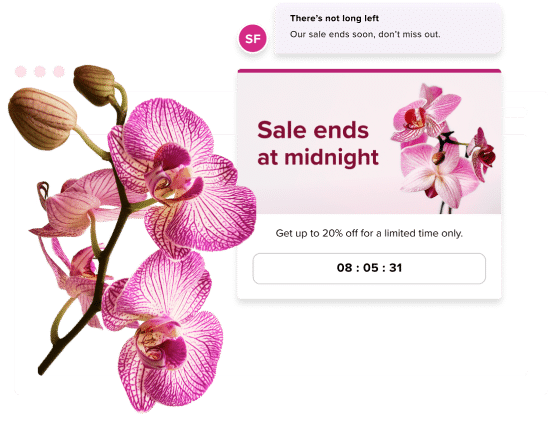 Shoppers don't want to lose out on an offer they've had their eye on. Compel customers to purchase by using countdown timers to ensure shoppers know your sale is for a limited time only.

Delivery Deadline Countdown
Count down to deadlines for guaranteed delivery, not only does this introduce an element of loss for quicker conversions but it also enables you to showcase delivery information to customers who may be searching for it.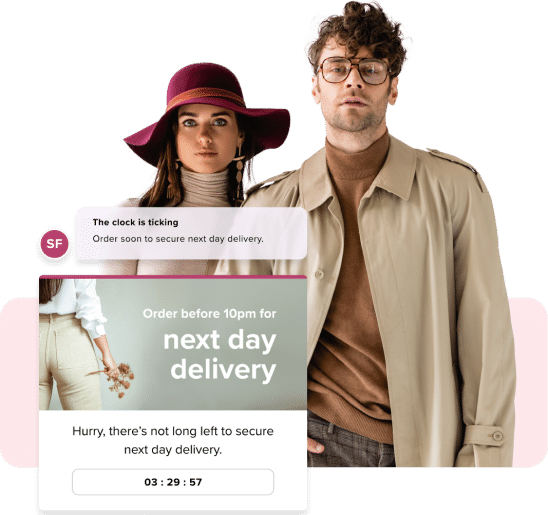 It doesn't stop there, a variety of free conversion rate optimisation campaigns are available to you in Digital Assistant.

It's free
No card is required to set countdown timers live on your site. You can then take your strategy further with other advanced campaigns available to you. 

Discover more
Get access to Salesfire's campaign store, complete with a range of free campaigns that are proven to build trust and guide shoppers through the buying process.

Simple campaign set-up
Launch pre-set countdown timers in minutes and incorporate your branding and tone of voice to create a recognisable journey.
Live on-site in minutes
Working with any platform, Salesfire integrates directly into your site with as little as one line of code.
Designed for customers, built for eCommerce.
When you sign up you will receive free access to Salesfire's Digital Assistant.
Digital Assistant gives retailers the ability to store campaigns in a genuinely helpful and innovative hub for the user to return to whilst on-site. Empowering shoppers to revisit your campaigns and extending their impact on the shopping journey.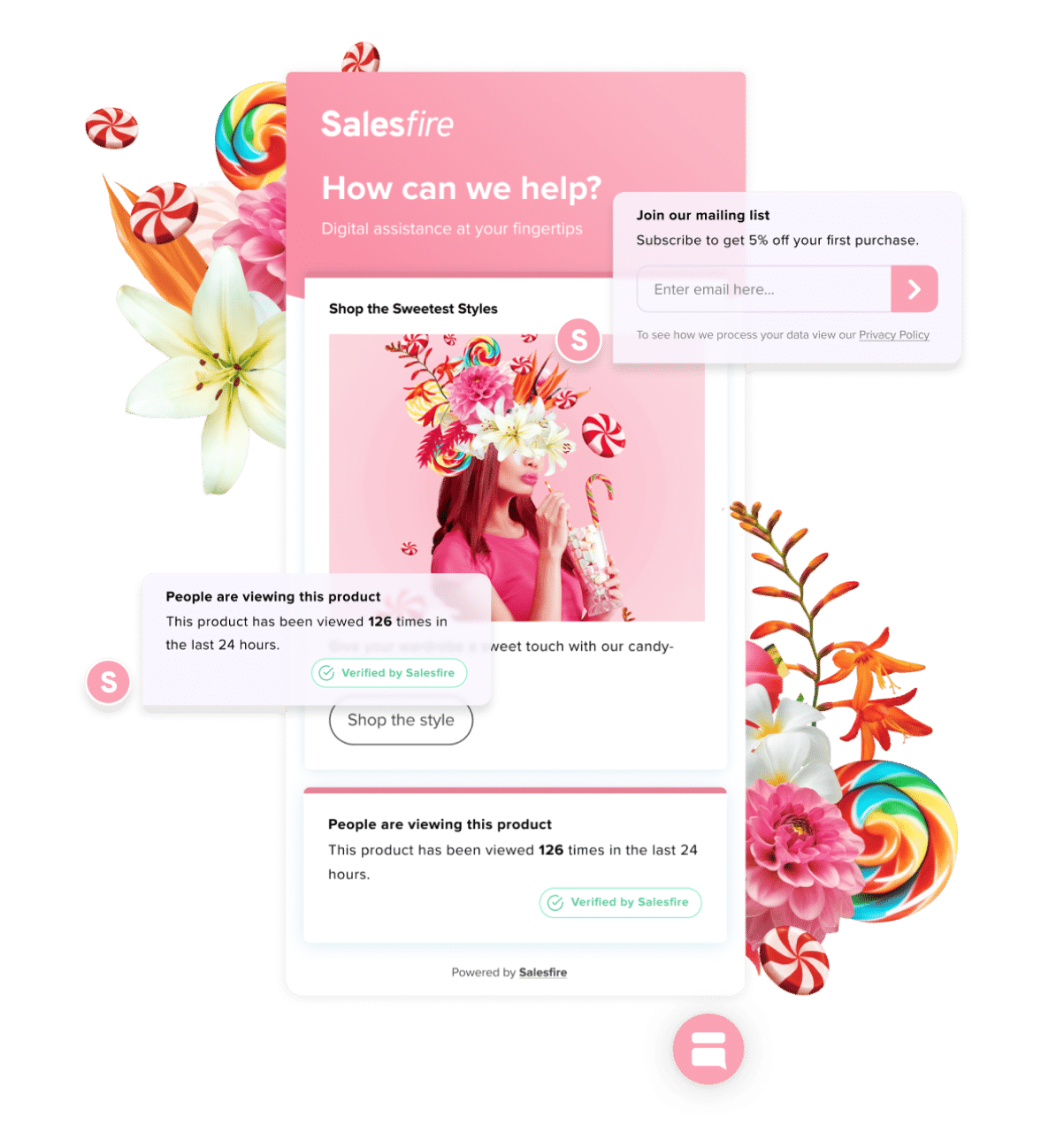 Book a demo of Digital Assistant now.
One of our eCommerce experts will show you around Digital Assistant and discuss how you can enhance your online customer experience.
Boost sales, and increase revenue with tools from Salesfire. Turn website traffic into loyal customers.
Need some help getting started?
By submitting the form you agree to receive marketing communications from Salesfire. You can unsubscribe at any time. See our Privacy Policy for full details.
Need some help getting started?