EKM is working in partnership with Salesfire to introduce Digital Assistant.
Salesfire is a suite of intelligent conversion rate optimisation solutions that work to influence the on-site customer journey and convert visitors into customers. We're working with EKM to empower you to convert more traffic into customers.
Designed for
customers, built for eCommerce.
The days of difficult and time-consuming attempts to redesign your website around your conversion rate optimisation strategy are long gone. With Digital Assistant you can easily support the most influential areas of the customer journey, combining the Salesfire conversion rate tools into a genuinely helpful and innovative hub.
EKM is an easy to use platform with unrivalled support, helping people to create an online shop. Powering an online community of online businesses. Since 2002 EKM has helped over 80,000 businesses sell online so working in partnership with Salesfire makes perfect sense.
Retailers are able to drive product discovery for new visitors and hyper-personalise suggestions for returning customers, elevating the on-site journey at every moment to result in an improved customer experience that turns one-off shoppers into loyal customers.
Introducing Digital Assistant.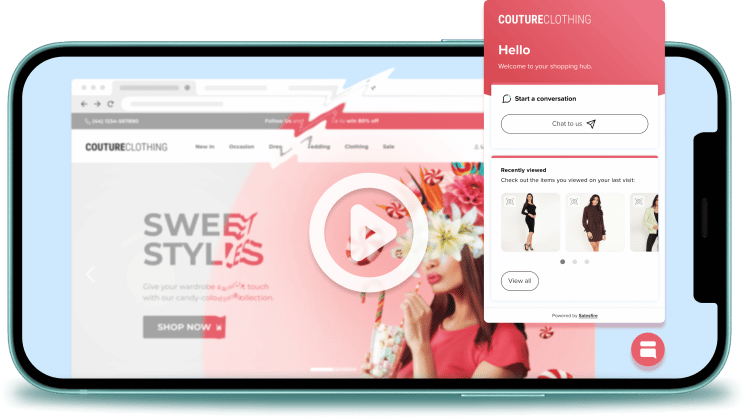 Create shopping experiences that convert.
Digital Assistant is an all-in-one conversion rate optimisation solution, used to target every stage in the customer journey. Deploy Salesfire's suite of tools across your site from a singular hub at the most influential moments.
Personalised messaging for every customer.
Respond to user behaviour with timely, relevant messages that maximise engagement and guide customers through the shopping journey. Create urgency, instil confidence and inject social proof to encourage quicker conversions and prevent basket abandonment.
Create an improved customer experience with AI-driven dynamic recommendations without obstructing the user's interaction with your site to turn one-off shoppers into loyal customers.
Effortless journeys. Exceptional results.
Track your visitors, revenue and conversion analytics in your Salesfire dashboard. Determine effective strategies and identify additional opportunities with detailed insights into your campaign performance.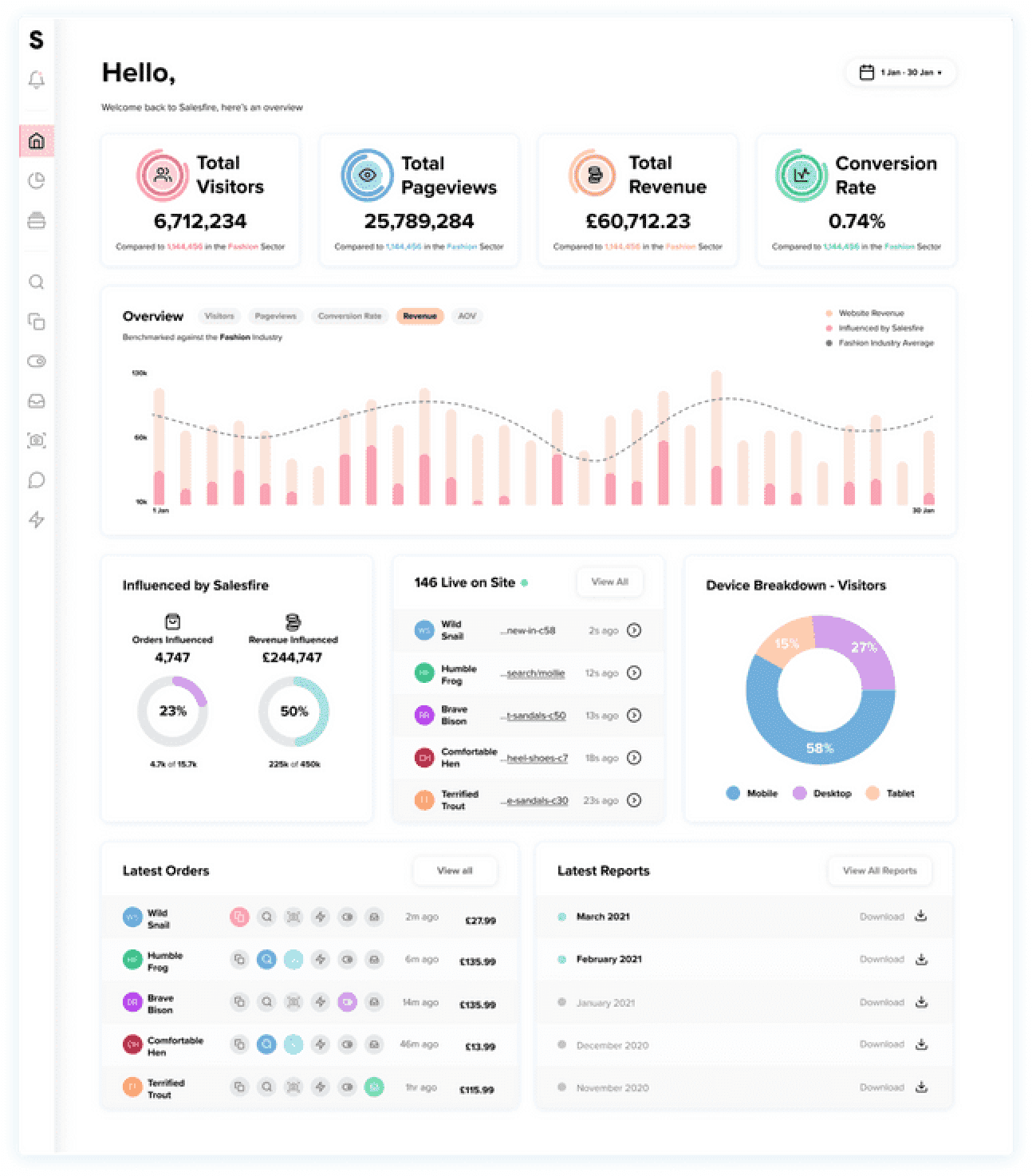 Salesfire targets areas of the customer journey that have the greatest influence on revenue and behaviour to empower your visitors and accelerate your conversions.