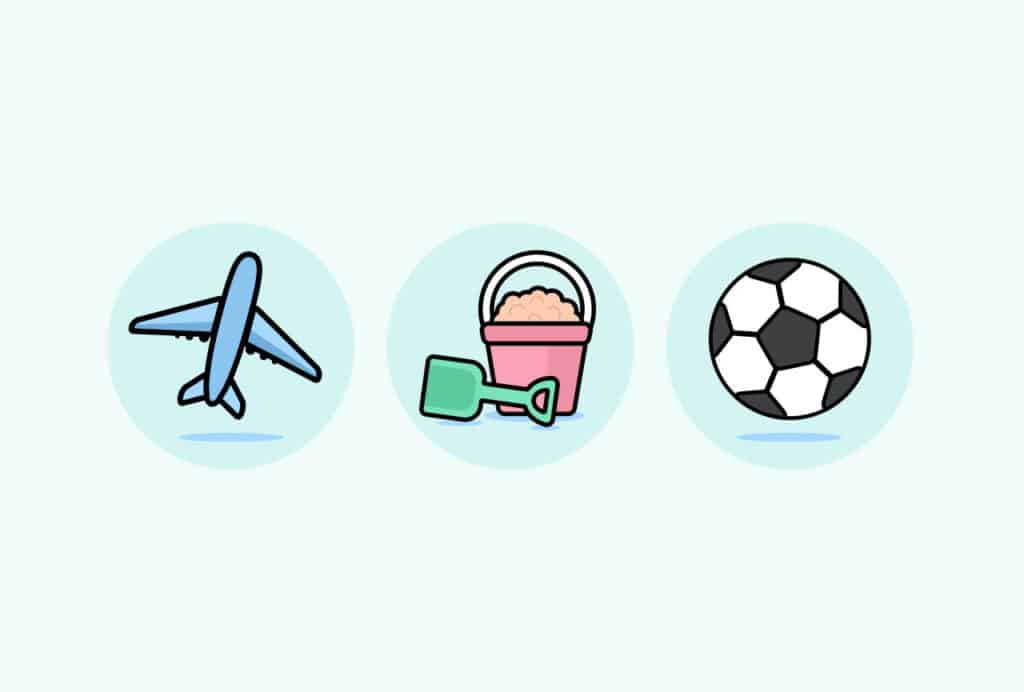 Q3 is usually the quietest quarter of the eCommerce calendar with key dates being few and far between.
This year Q3 has seen consumers' shopping habits be as changeable as our outfit planning for the British summer.
We have seen customers behaving reactively to what is going on around them and their shopping habits have followed suit with a sizeable chunk of customer orders influenced by our social calendars, the vaccination roll out and ever-shifting travel restrictions this summer season.
Let's take a look at the stand out trends of Q3.
Sporting events kick things off
Rumours of a certain national pastime potentially coming home had fans reaching fever pitch and influenced them to show their support by purchasing football merchandise to cheer on England's hopes as they reached the finals of the Euros.
Salesfire's Trends reported a 226% increase in orders YoY but the next day this soon changed, with a 83% decrease in orders after England's loss.
The Tokyo 2020 Olympics Games also saw the amateur-athletes emerging ready in full kit, with Salesfire's Trends reporting a huge 113% spike in orders in the Sporting sector after the Opening Ceremony on 23 July.
Summer socialising and lifestyle changes
The return of outdoor entertainment saw a big boost in hospitality spending with the launch of pilot events, the return of big festivals and the purchasing of theatre and theme park tickets all seeing a positive impact from the lifting of restrictions.
According to Barclaycard, spending on these events rose by 24.2% across the quarter.
The hospitality industry also saw a big surge with pubs, bars and clubs seeing the highest growth for 17 months as people caught up with friends and family in the good weather and after-work socials made a welcome return.
During this time we also saw some reactive spending due to all these social commitments within both the Clothing and Accessories and Footwear sectors.

Salesfire's Trends reported an 8.73% increase in average conversion rate for Clothing and Accessories with many of us preparing our back-to-work wardrobes, leaving the sweatpants firmly at home as we adapt to returning to the office.
Footwear also skyrocketed with a huge 21% increase in conversion rate as consumers prepared for their summer socialising debuts with fresh kicks and garms.
Travel restrictions and staycations
This year has seen the return of the Great British summer holiday with Brits up and down the country packing up their buckets and spades and heading to the coast.
Google reported a whopping 95% increase in searches for places to stay in the UK during Q3.

The news of the scrapping of green and amber travel lists in early October and the success of the vaccination rollout meant a huge spike in sun-seekers booking last minute holidays.
In August, Salesfire's Trends reported that spending in the Travel sector had jumped by 23.5%, indicating that Brits are beginning to confidently return abroad.
What's in store for Q4?
Due to the knock-on effect of the pandemic on international supply chains and manufacturing, we may see hopes of seeking out the hottest toys of 2021 go up in flames.
With 70% of toys being manufactured in China and shipping containers in short supply in Asia, prices have begun to surge and expected arrival times have doubled.
This means that there is less time to get toys in stock for the festive season.

Salesfire's Trends data shows that page views for the Gift, Gadget and Toy sector are up by a massive 24.7% over the past few weeks.
This shows that customers have started their search earlier for festive gifts in reaction to the supply chain shortages.