How to Improve the eCommerce Customer Experience to Drive Sales
By Bethany Llewellyn • Last updated: Monday May 15th, 2023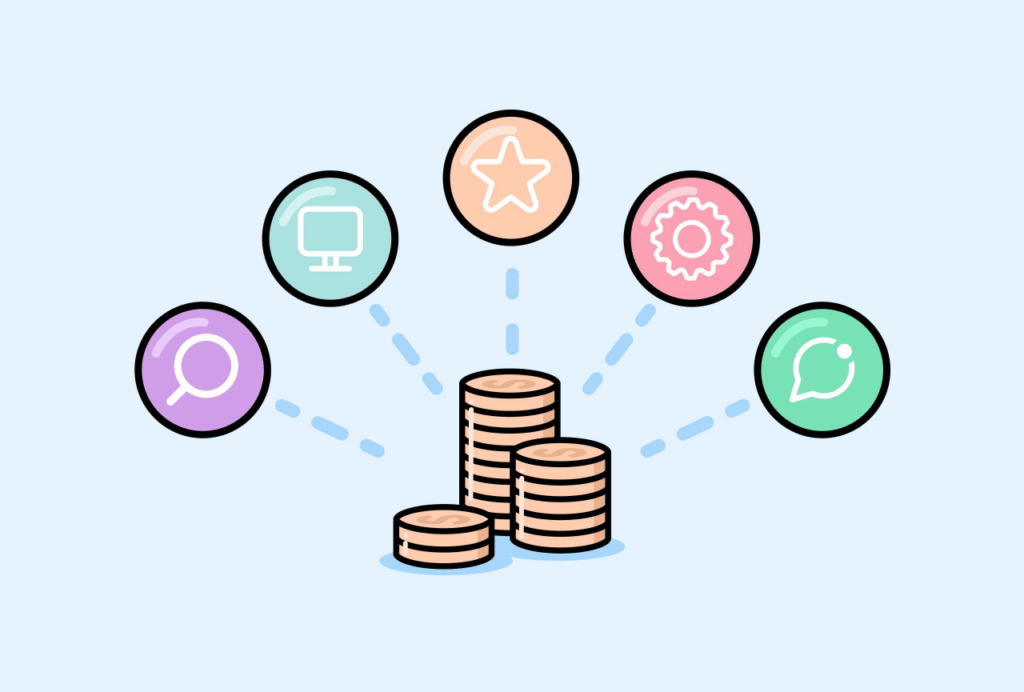 Customer experience is everything.
Whether you want to maximise your revenue, increase your average order value or reduce bounce rates, it all comes down to the customer experience.
But how can you improve the eCommerce customer experience to drive sales?
Below we outline the importance of a great user experience and how you can get started on improving the customer journey.
How does the eCommerce customer experience drive sales?
Excellent customer experience is the key to a successful business.
It's not just about how users feel, but how they interact with your brand and their overall satisfaction with your product and service.
Research shows that 32% of global customers will not interact with a brand after one bad experience, and 13% go on to tell 15 or more people about their negative experiences.
In fact, many customers will go as far as saying the customer experience is more important than price.
Enhancing the on-site experience leads to happier customers who are more loyal to your brand, meaning more conversions, better word-of-mouth marketing and higher engagement rates.
To pull this off, you need to provide a seamless and friction-free journey from a user's first click through to those repeat purchases.
Related: What is eCommerce customer experience and why is it important?
How to enhance the eCommerce customer experience to drive sales
1. Use relevant data to personalise marketing messages
Customer priorities are changing at a rapid pace, but one thing that's clear is their desire for companies to recognise and prove they know their users.
By tailoring your marketing messages, you will see an increase in customer retention, more conversions, higher revenue and engaged users.
But most of all, improved customer experiences.
From your content, emails, product recommendations or website, you can segment your audience based on their attributes like age, gender or browsing behaviours.
Or, you can simply ask your users for their preferences. Research shows that 76% of consumers are comfortable sharing their data in return for a personalised experience.
Using AI-powered personalisation tools like Product Recommendations or Digital Assistant will allow you to predict what customers want before they know it themselves, somewhat replicating a sales assistant in a brick-and-mortar store.
Overall, tailoring your messaging and aligning it with your customers will transform a customer's journey and leave them feeling happy, satisfied and ready to return to your site.
Related: How to get website personalisation right: The dos and don'ts.
2. Prioritise customer feedback and reviews
Many businesses are hesitant to ask for customer feedback or reviews because it's easier to ignore negative comments.
But your customer's honest feedback can be one of the most valuable insights into your business, and you should be actively seeking out and responding to users' comments.
For example, if a customer was confused by one of your product descriptions or delivery information, you can use this insight to improve the way you present information in the future.
Or if a user is unhappy with the products they were recommended, you can take this time to research the demographics of your current users and create better segments based on this.
Ultimately, this allows you to identify any pain points throughout the customer journey and gives you an opportunity to improve and make your customers happier.
Over time, you will notice fewer negative comments and will be left with a satisfied customer base who knows their queries will be acted upon.
3. Have a dedicated customer support presence
Similar to your customer feedback and reviews, your customer support goes hand in hand with improving the eCommerce customer experience while building a positive brand image.
Having someone ready to respond on your social media, or an AI-powered chat will allow customers to communicate with you in real-time and address any potential issues immediately.
Adding this live chat or point of contact goes a long way toward making your customer feel valued and has a positive impact on their view of your brand.
Specifically, on your social media, you will be able to promote your brand and improve your reputation by replying to comments on your posts or posts that feature your products.
Plus, having the option for communication with your customers adds to the human element of the buyer's journey and allows you to build a stronger relationship with your customers.
All of this will tie together and help you improve the customer experience.
4. Optimise the on-site journey
To ensure you provide that excellent customer experience your customers are looking for, you need to start with a user's very first interaction with your brand.
For many customers, your website will be the first touch point they have with your business, so it's important to get it right.
There are various – and relatively quick – fixes to optimise your site, such as ensuring easy navigation, quick load times, informative language and clear CTAs.
Once you resolve any pain points on your site, you can create a consistent and cohesive omnichannel experience across your social channels and apps.
However, while all of these provide a seamless journey, it's about diving deeper and supporting the customer journey from start to finish.
Conversion rate optimisation tools like Salesfire's Digital Assistant offer valuable, unobtrusive recommendations that are genuinely relevant to your customers, allowing you to improve the experience and prompt quicker conversions.
5. Make your customers feel valued
In the age of social media with constant distraction and endless scrolling, it's important to make every customer feel valued.
Your competitors are only a few clicks away, so once a visitor lands on your site you want to give them a reason to stay.
Through personalised messaging or a frictionless customer journey, your customers will leave your site feeling satisfied and eager to return.
Customers notice when you put them first, meaning they will appreciate you more and buy from you more often.
Not only does this help with brand loyalty and your customer retention rates, but it's more likely they will share their experience with their friends and family which fuels sales through word-of-mouth.
Encourage this by making it easier for your users to shop and share their experience the way they want to, whether it be on your site, through social media or on your app.
Related: Personalised search and discovery experiences to increase average order value.
Conclusion
One thing that's clear is that improving the eCommerce customer experience is the answer to sales and revenue growth.
The more you focus on making your customer happy, the more they will feel valued and want to continue buying from you.
Even in the rapidly changing eCommerce industry, enhancing the user experience and implementing various customer experience strategies on your eCommerce site will allow you to build trust, retain customers and increase AOV.
See how Salesfire can help you optimise your product discovery experience, email one of our experts at [email protected] or book a free demo of our personalisation tools.