How to Convert Christmas Gift Shoppers into Loyal Customers
By Bethany Llewellyn • Last updated: Monday Mar 20th, 2023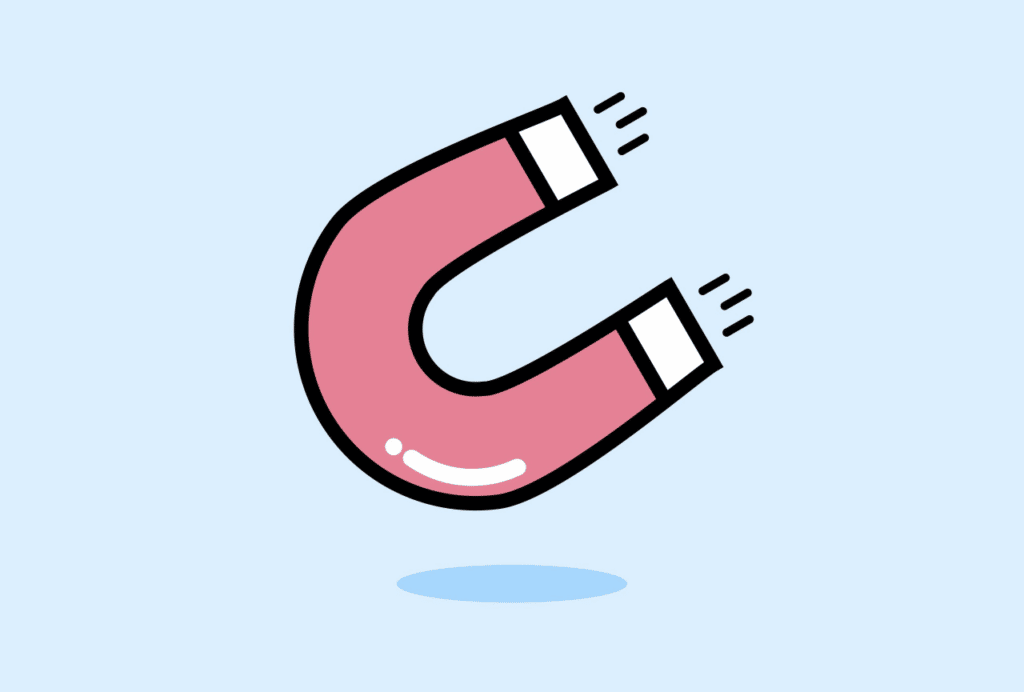 Throughout the festive season, retailers can acquire up to 59% more customers.1
This is down to a combination of non-regular visitors doing their Christmas shopping and a whole host of key sales dates attracting price-conscious shoppers.
With a CRO strategy in place throughout the Q4 period, you'll have gathered data from users throughout the buyer's journey.
From converted shoppers to new newsletter subscribers, many of these contacts have the potential to become long-term customers.
Now it's important to focus on retaining these customers and offering them a reason to return once the holiday season is over.
We don't want all of your Q4 marketing efforts to go to waste, so we've put together some simple marketing tips for your Q1 strategy to help convert your new visitors into returning customers.
How can customer retention grow your eCommerce business?
Whether through display ads, PPC or social, you've invested money and resources into attracting new customers to your site and increasing sales in Q4.
Ahead of Q1, you can turn your eCommerce marketing focus towards how to re-engage and transform these new customers into repeat purchasers.
With your existing customer base, you've already done the hard work. They already recognise your brand and have bought into it, so maintaining and building relationships with this group can create a valuable cycle of repeat purchases for your store.
Customers who continue to return to your site to buy more are also committed to your brand and often build larger baskets, helping to boost your AOV and drive even more revenue for your site.
Not only is it simpler to retain customers than acquire new ones, but it's also cheaper, with customer acquisition costing up to five times more than retention.
So, if the key focus for online retailers is customer retention, what is the key to customer retention?
Suggested reading: 5 Ways to Solve Your eCommerce Site's Low Customer Retention
Strategies to retain Christmas customers
Below we've outlined some strategies all retailers could implement to help retain and re-engage new Christmas eCommerce customers for a successful start to the new year.
1. Create a retargeting email campaign
With your Q4 data capture strategies, you'll have acquired a whole host of new newsletter subscribers.
These visitors have subscribed because they want to hear more about your products and discounts, so Q1 presents the perfect time to launch a retargeting email campaign. You can effectively use email to retarget customers by:
Sending abandoned cart sequences: 63% of abandoned merchandise can be recovered by online retailers. You can schedule a sequence of automated emails to remind shoppers of the items they have in their baskets. Carefully review the timeframe for your abandoned cart sequences in order to leverage urgency and include a clear CTA that allows a shopper to easily pick up where they left off.
Upselling and inspiring purchases: Your subscribers are shoppers who have already interacted with your brand, so you should consider creating email content that will inspire their next purchases. You could create curated gift guides, showcase your latest product campaigns or provide personalised recommendations to effectively upsell to your engaged subscribers.
Sending re-engagement emails to existing customers: Make sure to nurture your existing customer with re-engagement emails. Consider reminding them of their recently viewed items, or send a tempting discount code to seamlessly re-introduce them back on-site.
When it comes to your email campaigns, tailored content generates a higher click-through rate and increases customer engagement.
Personalising your emails also improves overall customer retention and increases brand loyalty from your new subscribers, converting them into returning customers.
Pro tip: Consider making a dedicated newsletter landing page to link on your social posts, this is a great way to turn your loyal social media followers into email subscribers.
Suggested reading: How to Effectively Retarget Cart Abandoners
2. Focus on customer loyalty
There's a chance that a lot of your Q4 newsletter sign-ups may have only been around to make the most of your festive offers, so developing a rapport at this stage is vital.
Having a customer loyalty strategy ready to go will ensure you make your customers feel valued all year round, strengthening your relationship.
That doesn't mean you have to throw around vouchers or free shipping incentives – there are various other strategies you can use to increase sales without relying solely on discounts.
If you're stuck on ideas, a simple yet effective way to make your customer feel special is a personalised touch on emails, a birthday discount or an anniversary email, all of which acknowledge your customers.
The stronger your relationship is with your customers, the more likely they are to return to your site and share with their friends – a win-win.
3. Use segmentation to personalise your content
Personalised content on your online store can hugely increase your average order value (AOV), reduce bounce rates, and improve customer experience.
You can segment your new visitors based on their attributes, ranging from their age or location to time spent on specific product pages. But when it comes to existing customers, you already have data on their past purchases and buying behaviour, so you can create truly personalised experiences that inspire sales and are tailored to their preferences.
You can personalise the on-site journey with intelligent CRO tools such as:
Behavioural Overlays: Deliver messages to your potential customers based on their on-site behaviour and target users at different stages of their experience, Overlays work to re-inject shoppers back into their buyer's journey and prevent a bounce off your site.
Product Recommendations: Deliver dynamic, AI-driven recommendations based on a customer's browsing history and easily connect them with their next purchase. This speeds up the shopper's journey and increases AOV on-site.
Personalisation is crucial to your eCommerce success and your overall customer satisfaction. Providing tailored content on-site helps you to engage your new customers and show them you have more to offer than your seasonal discounts.
Suggested reading: eCommerce Personalisation: What It Is and How It Engages Customers
4. Utilise social media
Your social media platforms can be a powerful tool when it comes to retaining your new customers.
Social media is the place where you can build a voice and brand that your customers come to know and love, so it's important to keep this consistent across all your content.
An in-depth content schedule, which involves writing long-form blog posts, and a strong social media plan spanning multiple platforms, can all assist in your digital marketing efforts. After all, 78% of consumers are willing to buy from a company after having a positive experience with them on social.2
Use your social channels to keep customers up to date with your latest products or launches and create content that adds value to their overall experience and impression of your brand.
Creating an omnichannel experience across your platforms will improve your retention rates as your newer subscribers will be more engaged and bought into your brand.
Pro tip: You could consider creating a social media advent calendar, in which you release exclusive product content or discounts in the lead-up to Christmas. This works to promote your curated gifting items and gift cards to customers looking for the best deals and the best products.
Invest in your customer retention strategy
Customer retention is a driving factor in helping your eCommerce business to flourish.
It's essential for you to engage your new customers and subscribers to show them the value your business can offer beyond seasonal discounts and promotions.
With the use of these retention strategies, you can build a relationship with your customers and improve the overall customer experience while also achieving your KPIs.
1 8 Holiday Marketing Campaign Ideas & Tips to Delight Your Customers – BigCommerce
2 7 Statistics that prove the importance of social media marketing- Sproutsocial