4 Things to Consider When Optimising eCommerce Site Search
By Josh McGregor • Last updated: Friday Jan 27th, 2023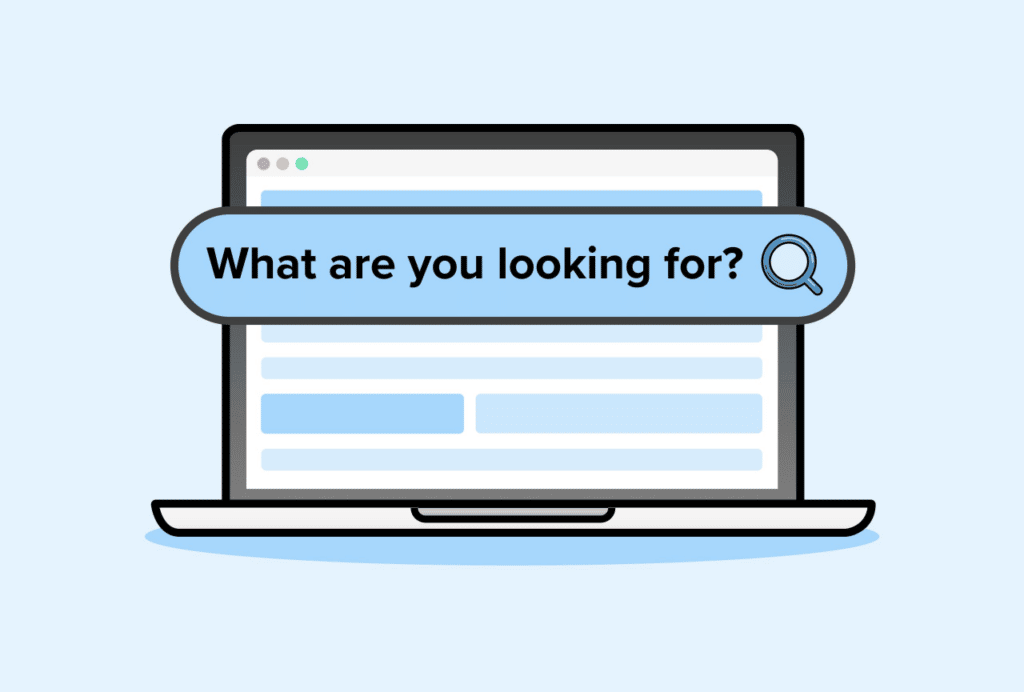 84% of companies don't actively optimise or measure their on-site search.
When up to 30% of visitors use the search bar to navigate an eCommerce site – it's safe to say performing an on-site search is a strong indicator of intent to go on and convert.
Retailers are spending so much time and money trying to optimise other parts of the business, yet tend to overlook such an integral, hard-working part of the website. Each time a customer interacts with your site search, they're engaging in a conversation. Site search optimisation ensures you're matching the right answers to those questions.
Discover the fundamentals of site search: what it is, why it matters and how it benefits eCommerce sites.
1. Auto-complete, Typos and Slang – An effective search set up needs to be clever and it needs to be correct
Sick of common misspellings or grammatical errors that prevent prospects from finding and buying your products? Do something about it.
If you use a site search report, make sure you're keeping it up to date with spelling mistakes, colloquialisms, slang and alternative names. Take a look through Google Analytics' site search to decipher any trends or patterns. You'd be surprised how often terms like Hoody and Hoodies can be searched as Hoodi or Hoodys.
It sounds simple, but sometimes addressing quick fixes gives you the quick boost you're looking for. Salesfire Site Search untangles and interprets these differences, with AI parsing commonalities to present highly accurate results.
2. Test, test and test again – what's actually working?
In 2018, 51% of UK shoppers declared they'd rather shop online than on the high street.
B2C eCommerce is in the middle of a major boom at the moment – in both column inches and actual sales. Trend is good, but it also breeds competition. Thanks to easy eCommerce builders like Shopify and Magento, thousands of new stores are popping up every day, making it harder than ever to stay one step ahead of the competition.
AB testing is more important than ever. It's simple enough collecting a site search report and making your amends based on this, but if you're looking to really squeeze the most out of your site and optimise your conversion rate, you need to get more granular than that. Choose the metrics you're going to measure (click through rate, conversion rate, revenue etc) and decide how long you're going to run your tests for.
3. Filters and Categories
Results need to be relevant; it's best practice to make sure that you've made allowances for easy to use filters and categories to give customers the most intuitive experience. Simple filtering can chisel down the range of search results, providing real help to your customers.
Presenting a range of the most common searches, in both filters and categories, enables your products to move efficiently; and when we implement filters thoughtfully, it can genuinely improve the overall user experience across the site. It's crucial to have a good handle on popular search terms, giving us the data to create relevant filters and categories, leading directly into more accurate search results.
We're looking to make every search as easy as possible, which is folded into the fabric of Salesfire with our Voice Search module.
Voice search eCommerce is one of the hottest online trends at the minute. Implementing categories and filters and making sure they're recognised by the voice recognition software you're using is key to bringing your overall search strategy together.
4. Search Suggestions and Sample Queries
About 75% of users' search queries are influenced by Google Auto suggestions, and this rings true on-site. We all struggle with inspiration from time to time – even when we have a good idea of the product we're looking for.
Look at your product pages, product descriptions and meta tags – the last thing you want is to show no results. Don't waste that cost-per-click and visitors' time without at least seeing something that pertains to their original search.
Whether it's Instant Search, Image Search or voice recognition – we're the conversion experts. We work with clients to create personalised search experiences for every one of their customers.
Find out more in our dedicated search webinar.
Want to optimise your on-site search? Book a demo of our AI-powered Site Search.