How to Reduce Returns in eCommerce
By Bethany Llewellyn • Last updated: Wednesday Mar 15th, 2023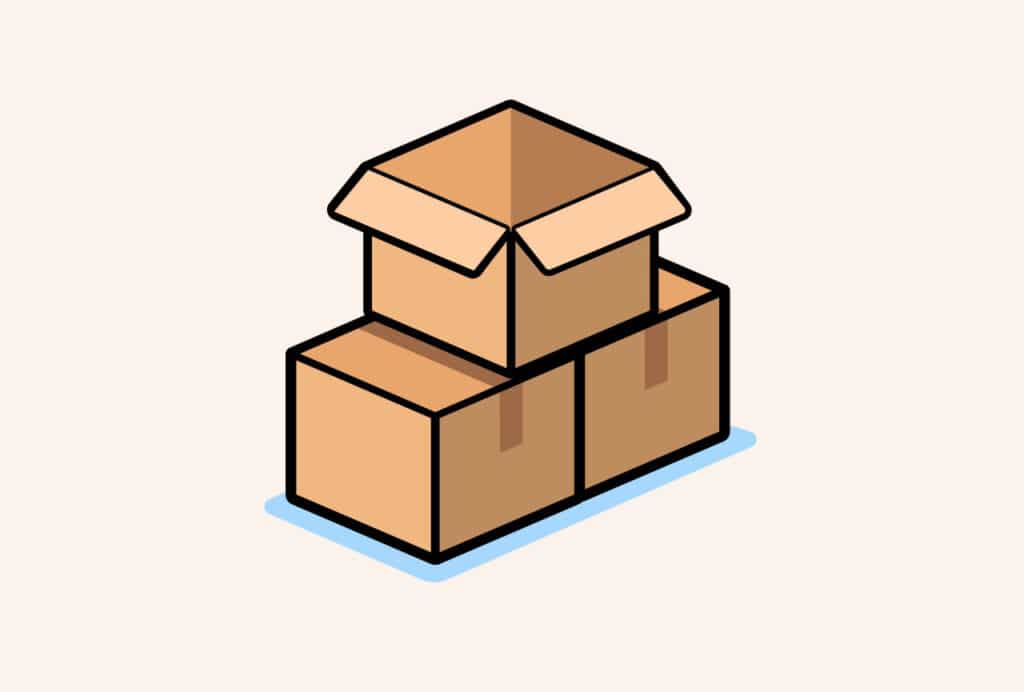 eCommerce shopping has boomed in the last year due to the pandemic.
But as the eCommerce industry continues to rise, inevitably so do its returns.
Product returns are something every business deals with in the eCommerce industry.
The reason for these returns varies from damaged products, items no longer needed, products not matching the description and ordering more than one of the same item.
Because of this, frequent returns can have a negative impact on the day-to-day running of your business.
Below we'll run through how you can reduce product returns in your company.
Evolving shopping behaviour and serial returners
Customer behaviour has evolved over the last few years with the boom of eCommerce bringing the shopping experience to your fingertips.
The question is, does the ease of shopping counteract the cost of returns?
Many customers deliberately purchase more items than they need, often in different colours, styles or sizes as they know the return process is hassle-free.
These are known as serial returners.
This has paved the way for 'buy now pay later' schemes such as Klarna where 1 in 10 millennials say it's the best thing a retailer can do to make online shopping more convenient.
But even with these schemes in place, statistics show that over 30% of eCommerce orders are returned compared to less than 10% in brick and mortar stores.
The cost of returns for eCommerce retailers
The cost of returns, processing and refunding is a headache for businesses.
It's time, funds and resources that could be better spent establishing or growing your online store.
That being said, return policies and overall experience have a significant impact on customer loyalty. If the returns process is simple, most customers will buy from you again.
Research shows that two-thirds of customers are deterred from shopping with a retailer if they don't offer free returns.
This highlights the balancing act between delivering an exceptional customer experience whilst keeping your return rate low.

How to reduce your product return rate
Product returns are inevitable if you wish to provide excellent customer service – but there are a few things that can make it a smoother, cheaper process for your business.
1. Make sure shoppers select the right products in the first place
The main reason customers return products is that they didn't find what they were looking for in the first place.
This could be due to poor website layout, slow search features and inaccurately labelled items.
The speed of search can be detrimental to your site's performance. Not only does it improve user experience, enhance engagement and reduce bounce rates, it also allows your customers to browse for the items they're interested in.
Once a customer finds something they like, Visually Similar Search allows customers to compare products they like to find one that best suits them, resulting in fewer returns.
2. Useful imagery
Customers often return items due to them looking different to the image online.
One way to reduce your returns is to spend time filtering through your eCommerce listings to ensure images are clear, high-quality shots.
Videos and 360° shots are popular in the fashion and jewellery market as it's a great way to help customers get the full picture.
Explainer videos for more complex products can enhance the buying experience for customers and make it easier for them to use once they receive it.
This is also a great time to filter through your listings and correctly tag images to boost ranking in search results.
3. Provide accurate product descriptions
Product descriptions play a huge role in the decision making process.
Highlighting the size, weight and material of products depending on the sector of the product will allow customers to make an informed decision.
ASOS implements a 'Fit Assistant' recommendations tool where customers input their measurements, and depending on the fit of the product, the appropriate size will be recommended to customers.
This is a great way to reduce returns in the clothing industry as it will reduce the number of customers buying with the intention of returning unwanted sizes.
4. Use customer reviews to inject social proof
Reviews from previous purchases give further insight into products allowing customers to make an informed decision.
Not only do these reviews inject social proof but customers can also get honest opinions about the quality or fit of the product.
The more points of view and information a customer can gain on a product, the less likely they are to have an unexpected surprise when they receive their order.
With a clear and accurate impression of their purchase, the fewer returns they'll need to make.
Returns will always be a part of online shopping, but with the right tools, information and details, you can reduce the number of returns your store has to deal with, to free up your time to grow your business.