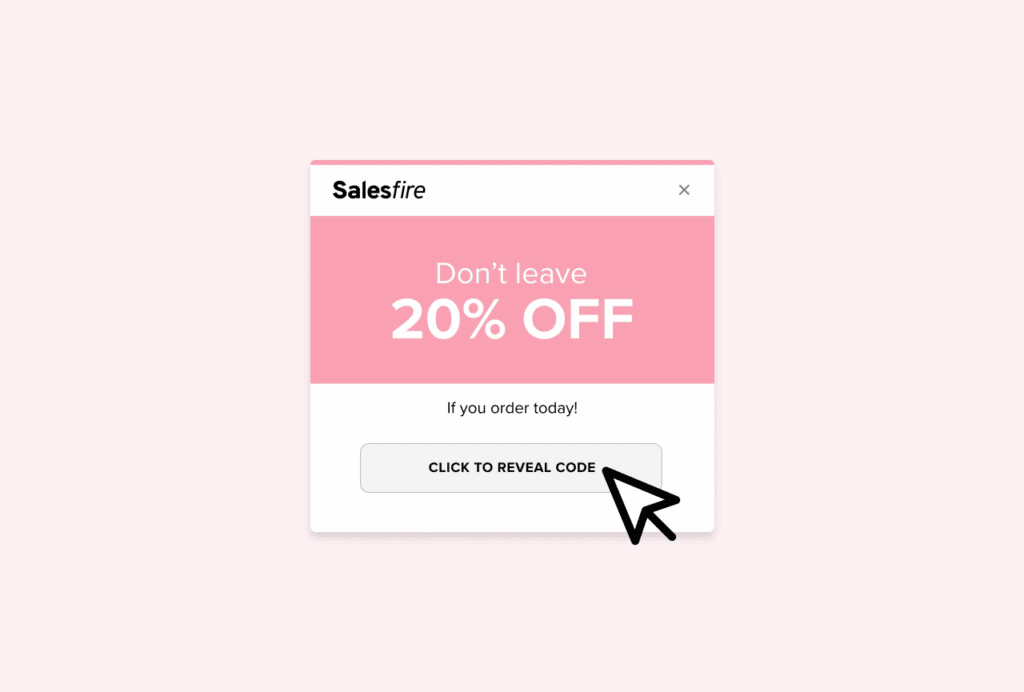 Exit intent is all about capturing and re-engaging abandoning shoppers before they leave your site for good.
Think about it this way. Imagine a popular clothing store. A good clothing store promotes itself well, has appealing branding throughout the store and a wide range of products.
Now imagine this beautiful clothes store has no staff, no one to offer help or tell customers about an amazing discount they have on.
In this case, customers could walk around the store, browsing, maybe even put clothes in their basket, but with no one there to assist them, they will end up walking out empty-handed.
This is a real-life representation of a website that doesn't use exit intent technology to retain its customers and lead them to make a purchase.
But don't worry, we know how you can avoid this. Let's dive into exit intent technology, what it is, why you need it and how you can implement it.
What is exit intent?
Exit intent uses mouse movements to detect when a visitor is about to leave a webpage.
A user may move their cursor towards an exit button on a desktop, or click a back button on a mobile device – these actions both suggest that a user is about to abandon your site.
By recognising these intents to exit, online retailers can alert customers to a discount, free delivery, or a sale they have on using Behavioural Overlays, also known as an 'exit intent popup', to prevent them leaving forever.
Why do I need exit intent technology?
Now, the question is, why should you use exit intent on your online store?
When you spend all your efforts driving traffic to your site, don't let them drop off as soon as they get there.
That's where exit intent Overlays come in. Using strategically timed messaging, you can keep users on-site and navigate them towards a purchase.
The goal of exit intent Overlays, or 'popup windows', is to attract an abandoning user's attention, stop them from leaving the page and ultimately convert a reluctant shopper into a customer.
With specific campaigns to target all stages of the buyer's journey, including browse abandonment and cart abandonment campaigns, exit intent Overlays ensure the traffic you've spent time and money driving to your site stays there and converts.
How to use exit intent technology
Now we know why we should be using exit intent to drive shoppers towards checkout, let's take a look at some exit intent campaigns you could introduce.
Websites use exit intent Overlays for lots of different purposes, with the aim of attracting the attention of customers before they leave without purchasing.
Whatever your call to action for your exit intent Overlay may be, make sure it is clear and to the point, so the customer knows exactly what to do next.
By tailoring messaging depending on a customers' position in the sales funnel, you'll be able to re-engage abandoning users to increase your revenue.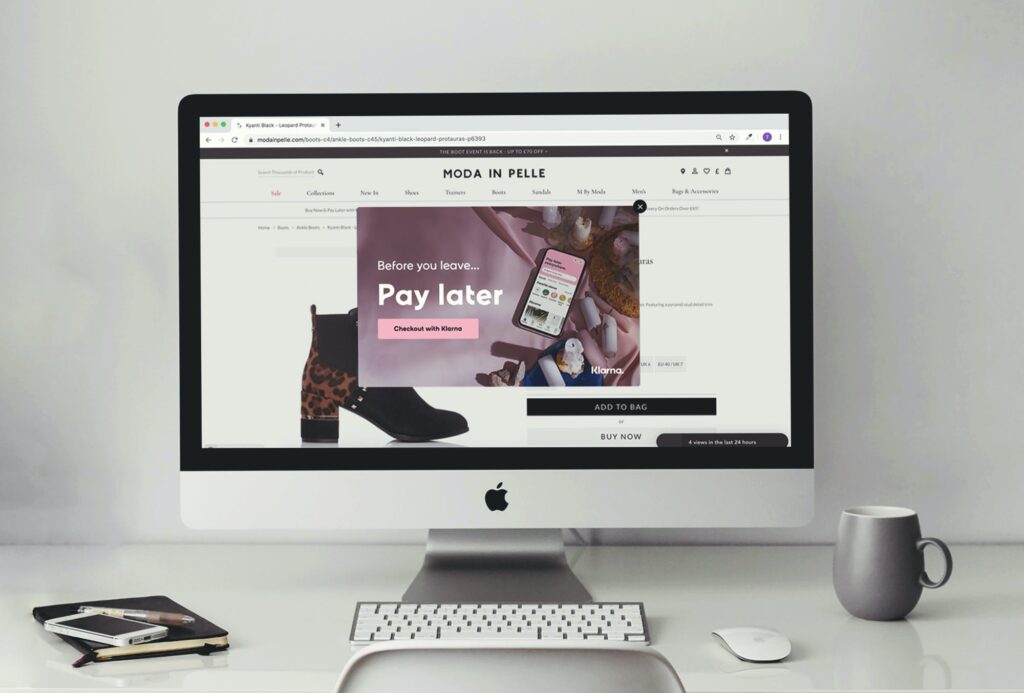 1. Persuade reluctant shoppers to convert
You don't want to lose a shopper who has a basket full of products and is close to purchasing.
These customers have made their way through the buying journey and are one step away from a successful conversion.
You'll need to use specific messaging to give these customers the confidence to complete that final step.
In this case, you'll want to promote your payment methods, provide a discount incentive, and give shoppers every reason to stay.
Discover six exit intent Overlays you can implement to influence conversions.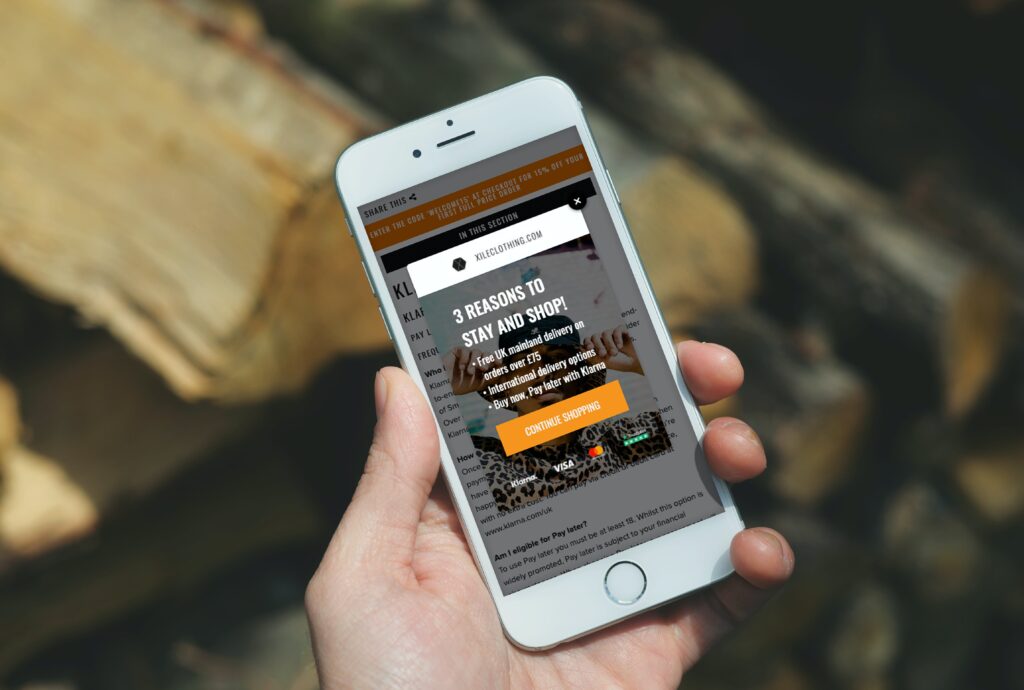 2. Push USPs to reduce browse abandonment
On the other hand, users may be about to abandon a browsing session without items in their basket.
Re-engaging shoppers who have interacted with your site using tailored messaging will encourage users to move further down the sales funnel towards a purchase.
In this instance, you'd want to display your USPs to promote the value of your site, showcase your product range with recommendations and use social proof to boost customer confidence.
Take a look at five browse abandonment strategies to keep window shoppers on your site.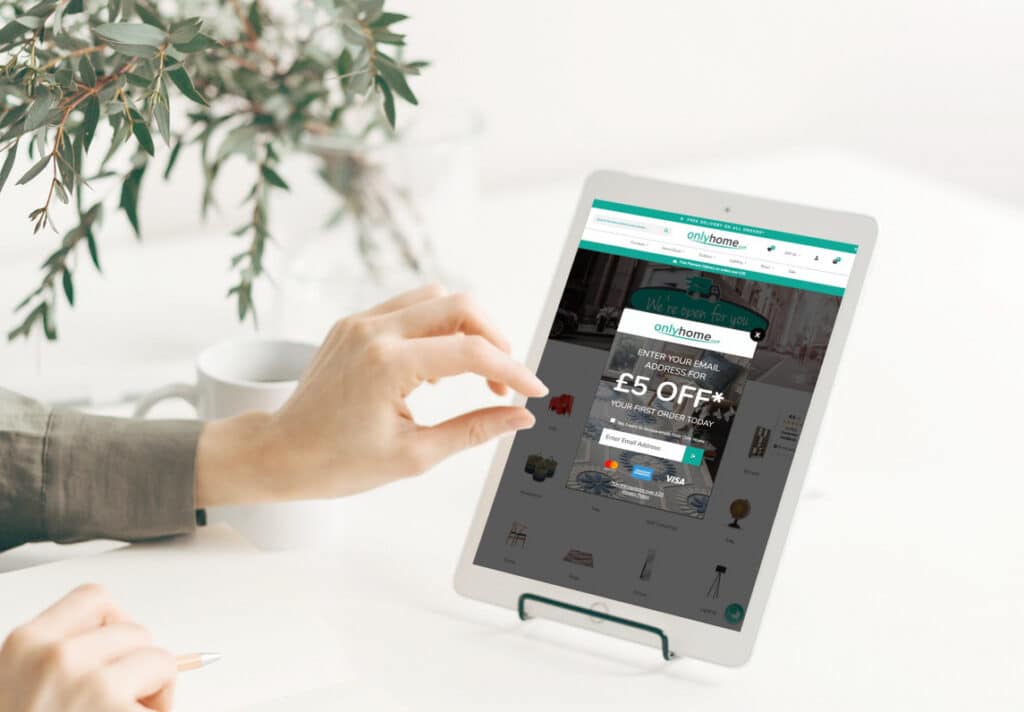 3. Build retargeting lists with data capture Overlays
If a visitor has browsed a few pages on your site but hasn't displayed any intent to make a purchase, instruct an email capture Overlay to trigger.
Use this to encourage the shopper to subscribe to your newsletter to receive future updates and offers – you could even include a 5% discount code to sweeten the deal.
Since GDPR came into play, this is a great way to build up your email lists with engaged contacts who have already shown an interest in your products.
You can then retarget these users with your latest news and offers to persuade them to return to your site and make a purchase at a later date.