6 Major eCommerce Trends to Watch Out for in 2021
By Chester Ollivier • Last updated: Wednesday Jan 25th, 2023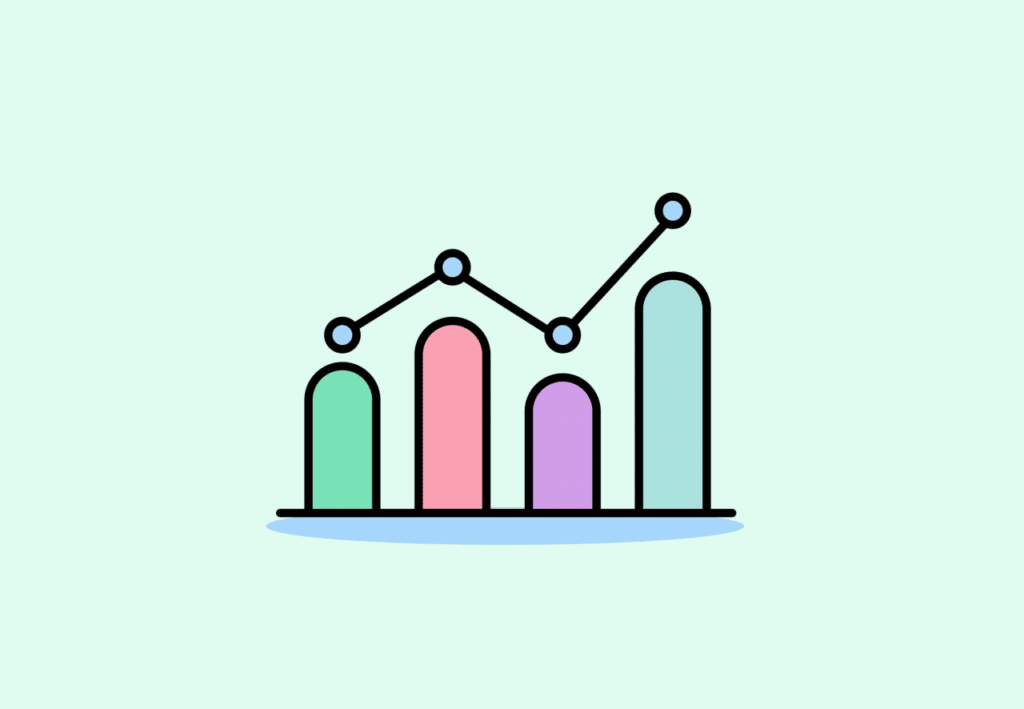 The second quarter of last year saw eCommerce account for one-third of all retail revenue as brick and mortar stores were forced to close their doors once again.
As online retail continues to rapidly evolve and grow, here are six eCommerce trends we expect to see in 2021.
6 eCommerce Trends for 2021
1. ReCommerce
Fast fashion saw a decline in 2020, with environmental and sustainability concerns fueling this change in behaviour.
This led to many people buying second hand from independent sellers on platforms such as eBay, Facebook Marketplace and Depop.
Although these websites already offer second-hand services and are widely used by millions of people globally, online stores can capitalise on this trend by creating their own reCommerce sites for reselling second hand items which retain their value.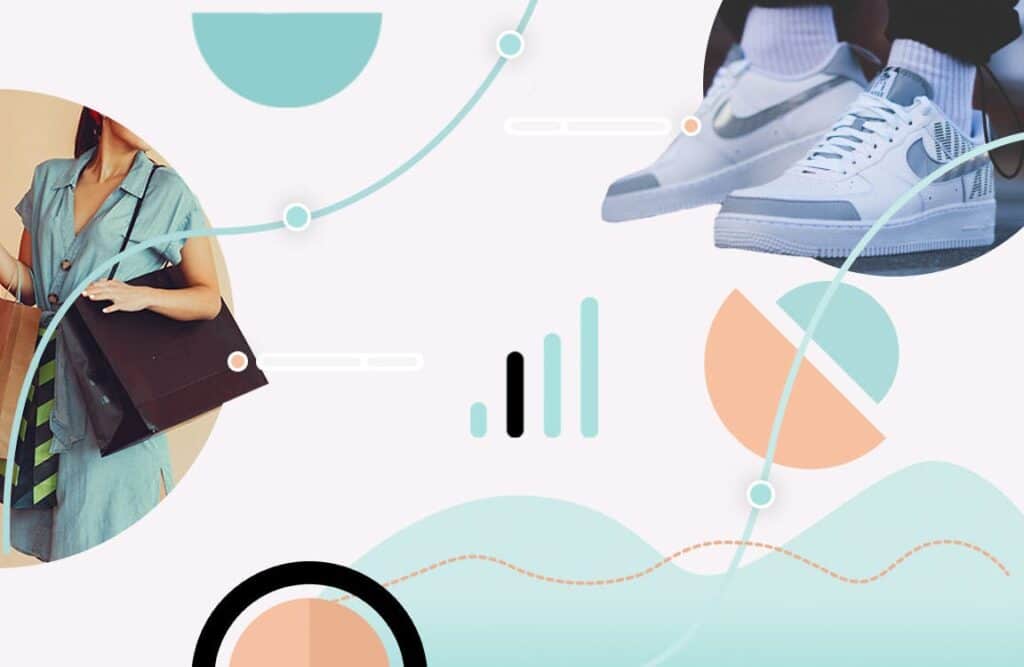 2. Image Search
Visual search functionality is set to become a key tool for retailers who are looking to enhance the customer experience in 2021.
Not only does visual search help satisfy users through its simplicity and ease of use, but it also helps you stand out from your rivals.
Recent research shows that websites which support voice and visual search will increase digital eCommerce revenue by 30% – definitely a trend to watch out for in 2021.
Tools such as Visually Similar Search offer website visitors the opportunity to browse similar items to the product they are currently viewing to prevent them from abandoning your website.
By facilitating product discovery and enhancing the user experience, visual search tools engage visitors and work to reduce bounce rates by guiding customers towards your checkout page.
3. Single's Day
Single's Day is a major event to look out for in 2021.
Originating in China, it's a festival where single people are encouraged to buy gifts and presents for themselves.
Celebrated annually on 11th November, it has become the largest physical retail and online shopping day in the world.
2020 saw Single's Day eCommerce profits increase by 85% from 2019, with $75 billion being spent (equivalent to £56.8 billion).
Additionally, Single's Day saw the Chinese eCommerce giants Alibaba and JD.com generate $115 billion in sales across their platforms, both setting new records.
Our Trends dashboard also showed a peak in sales on Single's Day, tracking 68,828 orders across the Salesfire network, equating to £5.8 million in revenue.
Delving deeper into the figures, we found that this peak was primarily driven by the clothing and accessories sector.
With Single's Day garnering more attention in the western world than before, it is definitely on its way to becoming globally recognised, and thus more revenue will be highly likely to be generated within eCommerce on Single's Day 2021.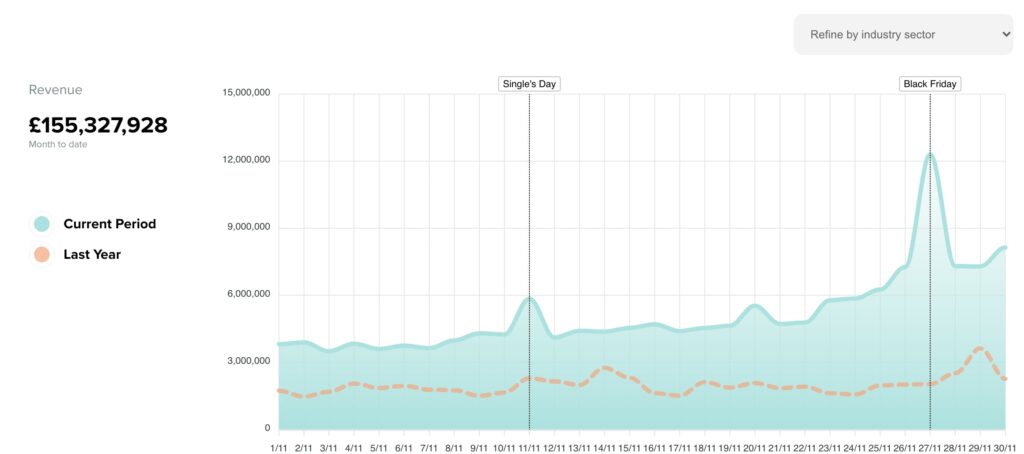 4. Empathy
There will also be a major focus on injecting empathy into eCommerce messaging to create more meaningful exchanges with customers.
By ensuring that customers are not only satisfied with their items but that their values are met and you demonstrate you're interested in more than just what is in their basket, you can offer a much more personalised experience.
Empathy will look different for different customers – so a generic message will not work.
Instead, it's best to get to know your customers at each stage of their journey, not just during their first visit or at the checkout.
Take a look at our article on injecting empathy into eCommerce for more ideas.
5. Shoppable TV
Another forecasted trend for 2021 is shoppable TV.
As stated before, the amount of time people are spending at home has increased dramatically throughout 2020.
With many businesses opting to keep staff working from home full-time even after the COVID-19 pandemic, people are more likely to either watch television or have it on in the background.
Largely an American brainchild at the present, shoppable TVs were trialed in May 2019 under NBCUniversal. During the French Open, they partnered with Lacoste, to drive viewers to Lacoste's website.
It was not too long ago that smart TVs became the norm, with features such as Internet and streaming services.
Now, the addition of – for instance – the Amazon app (or any eCommerce platform for that matter) means that people can shop from the comfort of their sofas, without even having to put down the remote.
6. Voice Search
Voice search is another tool which will likely be harnessed by eCommerce businesses in 2021.
On average, people can type 40 words per minute but can speak 150 words per minute, making the benefits of voice search huge in terms of accessibility and ease of use.
Voice search also helps users to communicate exactly what they are looking for, with rapid results to connect online shoppers to their purchases.
Smart speakers such as Amazon Alexa and Google Home are already prevalent in many homes and an estimated 20% of smart speaker owners use them for shopping-related activities, including ordering items, conducting research, tracking items or creating reminders.
With this figure expected to rise to 52% within the next four years, we will likely see a significant increase in the availability of voice search functionality powered by artificial intelligence in 2021.
Afterthoughts
The eCommerce industry as a whole will continue to grow throughout 2021 without a doubt, but especially with an economy which is going to have to recover from the effects of the COVID-19 pandemic, and in a world where people can buy from the comfort and safety of their own homes, eCommerce is the new normal for many people.