Abandoned Cart Best Practices: How to Send Emails that Reduce Cart Abandonment
By Sophie Walker • Last updated: Tuesday Sep 26th, 2023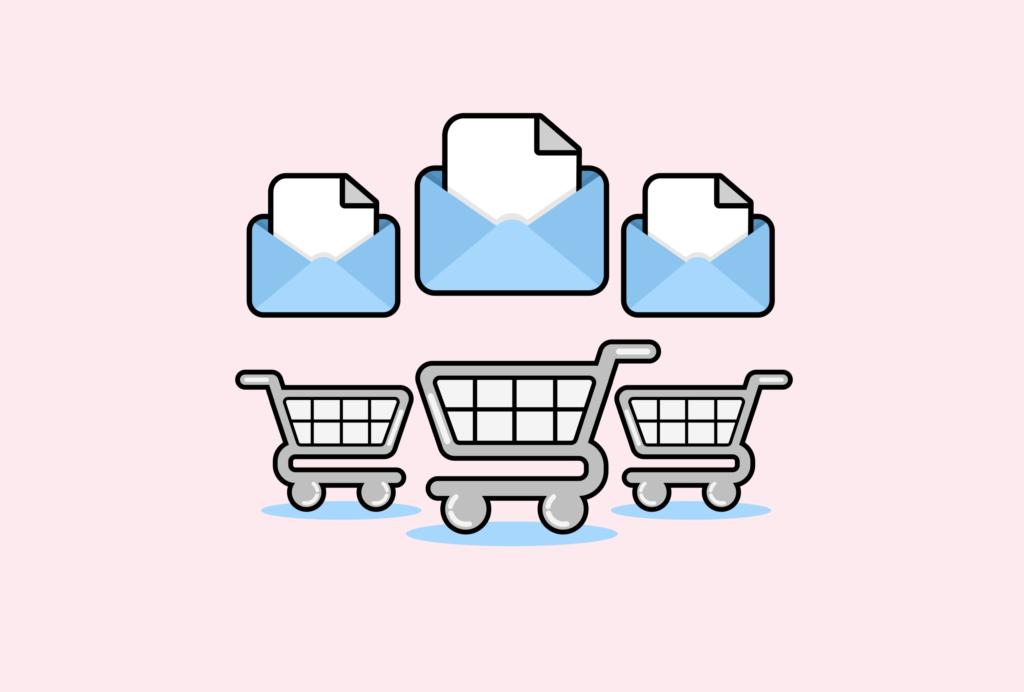 Not every shopper who starts their buying journey with your brand will finish it.
They may have built a basket full of products they love, but perhaps they've been distracted, they're not ready to checkout or they're weighing up options elsewhere.
This common problem means that almost 70% of eCommerce shoppers abandon their carts – but there are steps retailers can take towards recovering these lost sales.1
In this article, we'll run through some cart abandonment best practices that will help you to get the most out of your retargeting strategy and we'll delve into how you can use email to maximise revenue.
What is abandoned cart recovery?
Data shows that throughout the industry, eCommerce stores lose roughly $18 billion in sales revenue each year because of cart abandonment. 2
In today's uncertain economy and competitive eCommerce landscape,it's essential for retailers to look at how they can recover this lost revenue to maximise the value of their website traffic and assist with overall customer retention.
To improve abandoned cart metrics, retailers should create a robust strategy that prioritises remarketing tactics and recovery email sequences.
Abandoned cart emails are automated sequences that remind shoppers of the items they left in their shopping cart and encourage users to return to purchase them.
Studies show that cart abandonment emails have a 39.07% open rate and a 23.33% click-through rate, with businesses that use them recovering 3-14% of lost sales.3,4
Abandoned cart emails can help improve conversion rates by delivering personalised messaging and enticing offers to customers on the brink of making a purchase. Their success can be attributed to factors such as:
Nurturing customer intent: Reminding shoppers of the items they've shown interest in reminds them of their initial intent to purchase, which triggers a sense of desire and urgency to checkout.
Inclusion of incentives: As the abandonment sequence progresses, including incentives such as free shipping, exclusive deals, or discounts can entice your shopper back to the site and encourage them to complete their purchase.
By optimising your abandoned cart campaigns, you can maximise revenue and recover lost sales. Next, we'll take a look at what you should be doing to ensure your abandoned cart emails are reaching their full potential.
Suggested reading: Read our article to learn 'Why Are Email Lists So Valuable To eCommerce Sites ?'
Abandoned Cart Best Practices for eCommerce
It's easy to understand the value that lies within your abandoned cart emails and recovery strategies.
So let's delve deeper into some abandoned email best practices that will work to recover those all-important lost sales.
1. Timing is everything
In the hours and days that follow an abandoned cart, you can send timely emails to remind shoppers of the products they've left behind and put completing their order back at the front of their mind.
However, it's crucial for retailers to consider the timings between their abandoned cart reminders and determine which shoppers are likely to respond to.
When it comes to purchase abandonment we'd recommend sending reminders at the following intervals:
Email one: 1 hour after a user abandons their basket.
Email two: 1 day after a visitor has left their basket behind and still has not completed their purchase.
Email three: 7 days after a user abandoned their basket in a final attempt to secure a purchase.
Sending a reminder after 1 hour, you can capitalise on purchase momentum whilst your shopper is still considering their purchase.
Then follow up after 1 day and 7 days to remind them of the products they've left behind, giving them time to come to a purchase decision.
2. Address the frequency of your emails
When it comes to email frequency, it's crucial you don't overwhelm customers with excessive emails or they may resort to unsubscribing from your communications.
Instead, you should map out your communications and consider the ideal number of emails you require, ensuring you deliver relevant, valuable content throughout the sequence.
Email Sequences is a cart recovery solution that effortlessly re-injects shoppers back into the conversion funnel and saves sales.
With the abandoned cart email campaign, you can remind shoppers of the items they've left behind with a series of targeted emails. With bespoke triggers and conditions, you can take control of the frequency within your sequences, optimising for maximum performance.
3. Make it personal
Personalisation within emails is a sure-fire method to grab a shopper's attention and increase the likelihood of a click.
This is especially relevant for abandoned cart sequences, which aim to re-engage lost visitors.
You can add dynamic features to personalise your communications such as:
Include personalised Recommendations: Within Email Sequences, you can include personalised recommendations within your emails, anticipating your shopper's tastes, creating further upsell opportunities and inspiring purchases.
Targeted offers: Send an incentive or targeted offer based on a shopper's needs, browsing history and past purchases, encouraging them to head back to your site to complete their order with the help of a discount.
You can recover revenue and increase user engagement by personalising abandoned cart emails, expertly re-injecting visitors back into the shopping process.
Pro tip: To get the most out of your campaigns you need to ensure you have a strong email list of subscribers. You can use exit-intent pop-ups to grow your subscriber base, and encourage your shopper to enter their email address to save their basket for a later date.
4. Carefully crafted content
Content is key when it comes to crafting your emails.
The aim of your abandonment emails is to encourage action and drive conversions, so there's no point in sending out sequences if your content isn't engaging, easy to follow, and attention-grabbing.
When crafting email content there are a few factors you need to consider:
Visually engaging designs and layout: Ensure the formatting, design, and layout is simple and cohesive. Use high-quality images and product shots to showcase your brand offering in the best possible way.
Utilise urgency: Use persuasive language and utilise urgency within your copy, subject lines, or content blocks to drive action.
Include a strong call to action: Allow your shoppers to effortlessly pick up where they left off by including a strong, easy-to-find call to action in your emails which effortlessly guide your shopper back into the buying funnel.
By ensuring the content in your emails is compelling, you can increase user interaction and engagement.
5. Test and optimise your email sends
It's important for retailers to continuously test what's working and what's not, to get the most out of abandoned cart email campaigns.
Testing different elements such as:
Subject lines: Analyse which subject line people are most likely to click on and test which variations are more successful.
Content variations: Experiment with content blocks and variations to see which copy works best for your emails.
Call-to-action: Include different CTA buttons to see which ones drive urgency and encourage action.
It's important to continually test your sequences and undertake cart abandonment analysis, to identify what's working and what could be improved.
Recover lost revenue with high-performing emails
There's an enormous opportunity for retailers to recover the baskets and revenue they've lost due to cart abandonment.
Optimised email communications will allow you to effortlessly save lost sales and lower your cart abandonment rate.
1 23 Cart Abandonment stats you need to know to improve sales in 2023 | Hotjar
2 30+ Shopping Cart Abandonment Statistics and Strategies for Recouping Lost Sales | Shopify
3 From abandoned to converted: How emails can reclaim lost sales | Instamojo
Transform the customer experience and maximise engagement with Salesfire's data-driven solutions, email one of our experts at [email protected] or book a free demo of our tools