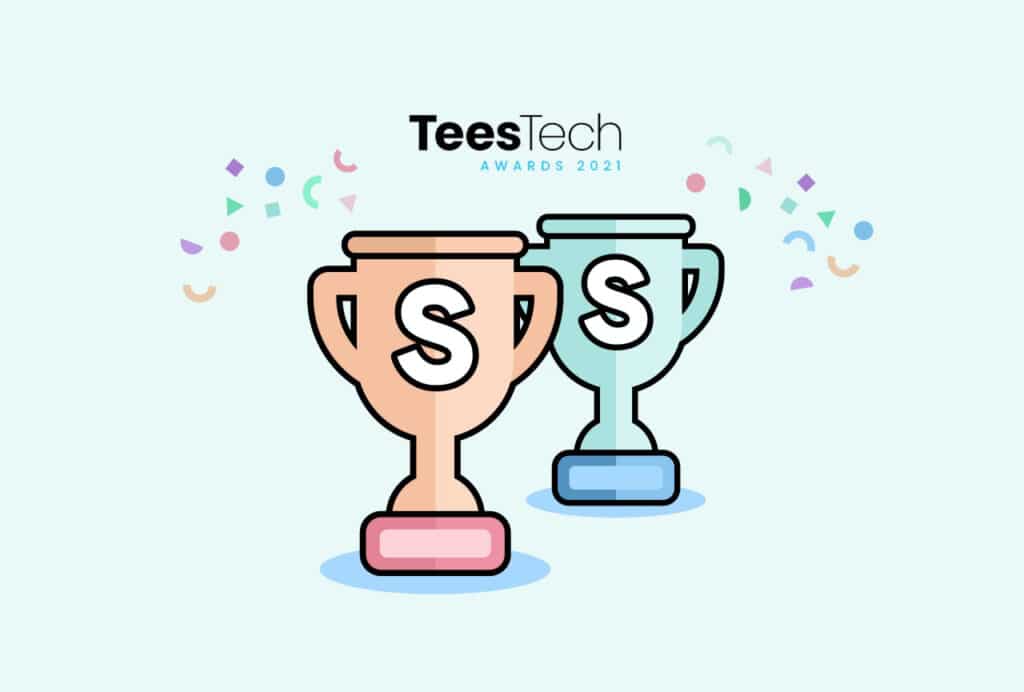 We're thrilled to have been awarded Company of the Year at the Tees Tech Awards 2021 and our eCommerce analytics platform, TrendDesk, took home Best Digital Project 2021.
Having recently doubled our office space and increased our staff count by 52% during the lockdown, we're so delighted to see the hard work paying off.
Being the first in-person awards ceremony post-lockdown, it was great to see some familiar faces. A huge congratulations to all the winners, runners up and entrants, it was great to celebrate the thriving tech industry in the Tees region.
Thank you for being part of this exciting journey with us! Here's a little bit more about the awards we took home.
Best Digital Project/Campaign
Our digital data benchmarking platform, TrendDesk, helped solidify our first award of the evening.
TrendDesk was born from uncertainty during the early stages of the COVID-19 pandemic in March 2020; the economy had almost come to a halt, businesses were unsure of where to turn to, and marketing was just about non-existent.
TrendDesk manages identification, analysis and communication market trends and insight.
It bridged the gap between retailers and businesses in the eCommerce industry, to see if the trends they were seeing were consistent across their respective industries.
We were thrilled to come away with this award, particularly in a year when all eyes are on eCommerce and in-store retail as the COVID-19 restrictions are lifted, and TrendDesk is a perfect example of how to provide the data which is needed to monitor how things are changing in real-time.
Company of the Year
We also left the 2021 Tees Tech Awards with the highly-coveted Company of the Year award.
Despite the setbacks thrown at all companies over the last year, Salesfire's ambition has not faltered.
In unforeseeable circumstances, the team was reactive, forward-thinking and innovative, responding to both client needs and industry demands.
In an incredibly unpredictable and challenging year we are very proud to have successfully launched two products: Search and Visually Similar Search (VSS), on top of introducing our Managed Service offering.
Our latest release, VSS leads the way in eCommerce search functionality by allowing customers to upload their own images or crop onsite images in order to make for a quicker, smoother and more accurate search experience.
On picking up both of the awards, CEO Rich Himsworth said:
"It means the world to win these awards in such strong categories. This is a reflection of the hard work the whole team at Salesfire have put in. We've built on last year and we're so proud of what we've been able to accomplish so far."
We are very proud of the team and what we've achieved, and can't wait to see what the next year will bring.
You can learn more about the team behind Salesfire over on our YouTube channel.