Building the Future of Retail – Guest Post
By Shoptimised • Last updated: Monday Jan 30th, 2023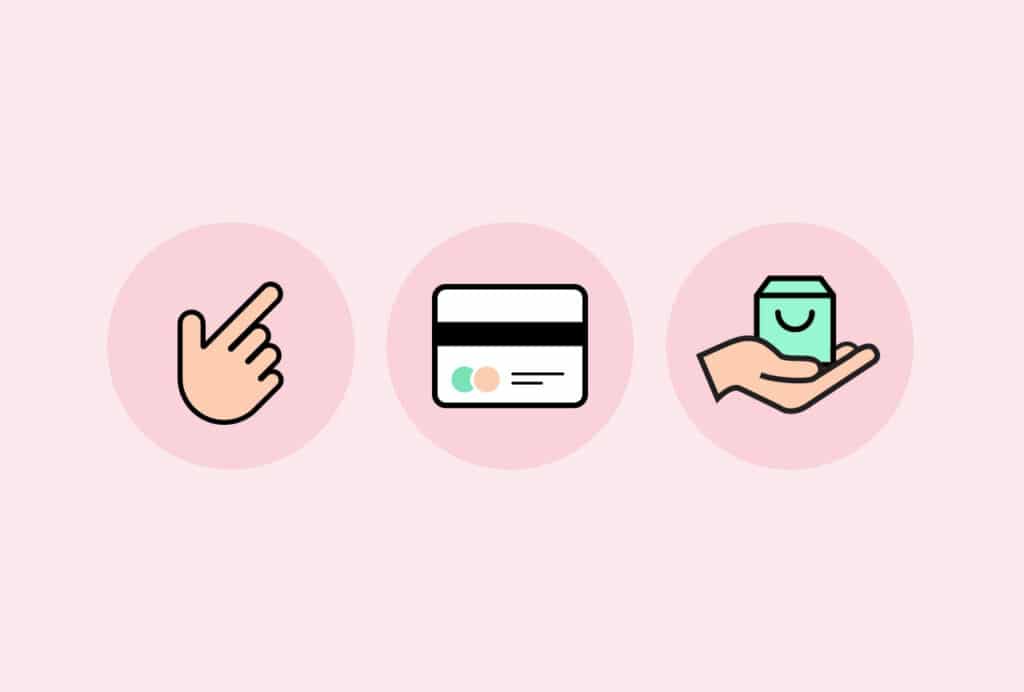 The Google Shopping experience and consumer expectations are shifting as the global pandemic resets physical and digital shopping habits.
When Google partnered with Trinity McQueen to test the attitudes and behaviours of 5,000 people across the UK, the results pointed to a seismic shift to online and long-term changes in shopping behaviours across different sectors.
Today, online-based experiences are increasingly important, and consumers are constantly discovering products whether they are actively shopping or not. Google's data gives clues on what the future of retail could look like, with the change in consumers' behaviour, steadily searching for information and inspiration online.
This article gathers insights provided by Google professionals in a conversation on the future of Google Shopping with Shoptimised and The Fashion Network. Here, we highlight the key Google Shopping ads features that are (or will soon be) shaping the future of retail.
Meeting shopping expectations
To meet the new shopping habits and expectations, Google focuses on 3 imperatives:
1. Reaching people where they are
Consumers are increasingly using channels of discovery when browsing for products. When analysing the eCommerce sales growth of the year 2020, which peaked at 32% YoY, focusing on Shopping features that will help connect people to brands becomes imperative.
2. Winning customers and not just transactions
The priority has changed from pursuing online sales to winning shoppers who will eventually become returning customers. Services such as Click & Collect, BOPIL (Buy Online Pickup in Locker), BOPIS (Buy Online Pay in Store) and same-day delivery, grew from 6.9% in 2019 to 43% in 2020, highlighting consumers changing expectations.
3. Using insights and navigating uncertainty
According to Google's findings, 46% of brands say their inability to measure ROI from marketing initiatives is a top challenge that they hope can change in the future.
Developing the online potential
To meet the new ways of shopping, Google points to a 5-stage roadmap to building the future of retail.
Goal-based solutions: aiming to design fixes focused on driving brands business objectives.
Shoppable experiences: to build engaging actions across all channels and creating awareness.
Full funnel commerce: intended to bridge retailers to millions of users that can be reached seamlessly both online and offline.
Machine learning: to empower brands marketing with transparent automation.
Actionable insights: focused on providing richer insights to fuel data-driven decision-making.
Google Shopping ads: present and future
Expanding the reach of Google Shopping Ads
Google Shopping Ads on YouTube:
To feed into the primary goal of offering shoppable experiences, Google focus on expanding their through Shopping ads on YouTube, where advertisers can reach potential customers by placing their product inventory right in front of consumers right at the moment they could get inspiration from something they are watching on the YouTube platform.
Inspiring action with video and lifestyle imagery
Shoppable display ads:
Shoppable display ads essentially make items seen on photos 'shoppable'. For shoppable display ads, advertisers can create interactive shopping experiences using 'Collections' in Google Merchant Center.
Video display ads:
Video display ads are essentially Shoppable display ads but with video content as the dynamic asset. Merchants can engage with potential customers on the Display network by using their own video assets or Google-generated videos. In Europe, Smart Shopping campaigns can be used with a Google Comparison Shopping Service (CSS), which places Google shopping ads in search results on behalf of merchants in different countries across Europe at a reduced cost for advertisers.
Elevating the local presence
Local Inventory Ads:
These types of ads have gained significant relevance and attention since the start of the pandemic, especially with the increased demand for Click & Collect, BOPIL, BOPIS and Same-Day delivery. Local Inventory Ads allow online users to see from the Shopping ad, the nearest store where they can purchase an item. This is a user's first glance through a retailer's Local Store Front.
Highlighting shipping services to inspire purchase
Fast and free shipping:
Google serves a huge opportunity on a silver platter: giving advertisers a feature to highlight their compelling free shipping policies and fast shipping options for items delivered within 3 business days or less directly on Shopping ads, using data added in Google Merchant Center and data from their websites.
Making data from customer insights actionable
Bestsellers report:
Bestsellers reports are set to educate advertisers on the most popular products and brands, as well as the relative demand on shopping ads and free listings for a specific country and product category. The gathered data will shape advertiser's assortment decisions, inventory decisions and bidding strategy.
Price competitiveness report:
With this feature, advertisers can compare pricing for the same products from different businesses, filtering by category, brand and product type on shopping ads and free listings. The data they gather will serve to diagnose sales performance, bidding strategy and pricing decisions.
Final takeaways
The changing shopping attitudes show that consumers will continue to value the convenience and ease of decision-making that online shopping offers. New habits have formed around online shopping and the consumer decision is determined by external factors that point to meeting their new expectations.
For more information on how your Google Shopping ads can benefit from a Google CSS partner like Shoptimised, email [email protected] or run a free audit of your Shopping feed to see what needs improving.