A Review of Black Friday 2021 [Infographic]
By Kelly Aitkin • Last updated: Tuesday Jan 31st, 2023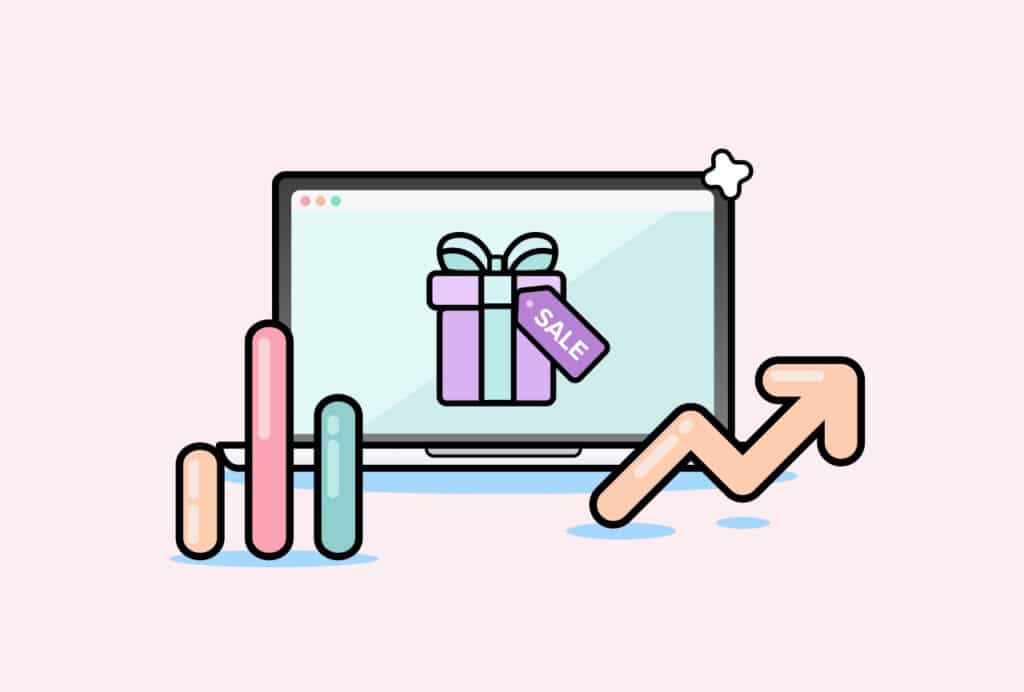 2021 has seen life return to some level of normality.
As people stepped back into high street stores and ventured out to meet with friends again, eCommerce businesses eagerly watched buyer behaviour, keen to see how people adapted back to life and of course, spending.
Following an exclusively online Black Friday last year, all eyes were on orders for eCommerce stores in 2021 to see how and where customers spent.
Research leading up to the key eCommerce event showed that 48% of respondents were planning on spending on Black Friday with Electricals set to be the most popular industry followed by Fashion and Health and Beauty.
So, how did your industry perform?

The overall picture
The data from Black Friday 2021 shows that overall users were down 16% compared to 2020.
Although this is the first time Black Friday users have dropped YoY in eCommerce, the numbers are hardly surprising as shoppers head back to the high street following last year's solely online Cyber Week events.
Forecasts suggested that Black Friday numbers were set to fall and the data met expectations.
However, despite the YoY drop, the numbers over Black Friday compared to the rest of the year were up.
The Clothing and Accessories industry saw a 162% increase in revenue comparing 19th November to 26th November and the Electronics sector saw revenue rise by 83% on Black Friday compared to the Friday prior.
Fashion and Accessories saw a surge in eCommerce last year as stores closed and people bought clothes online whilst they couldn't try on in person.
The stats for Black Friday 2021 show that despite bricks and mortar stores reopening the upward trend for online fashion sales is continuing with eCommerce remaining a leading sales channel for this industry.
Deals run longer
As Black Friday grows so does the length of time that retailers are promoting and offering deals for shoppers.
In previous years, Black Friday sales would peak on the day itself, but now eCommerce stores are promoting campaigns even earlier and in turn spreading spending throughout the month of November.
Salesfire Trends data shows that orders were spiking throughout the week of 22nd-28th, seeing overall revenue up 58% on the week prior, demonstrating how the surge in website traffic is no longer for one day only.
The extended sales period could also be the reason why revenue is only up 5% YoY in the Clothing and Accessories industry, showing that deals being extended over longer periods of time are meaning we see smaller spikes on Black Friday in particular.
Research shows that brands ideally planned to launch Black Friday 2021 campaigns between 15th-21st November; the week before Black Friday took place on 26th November 2021.
These extended offers may have been influenced by last year's Q4 period. The closure of bricks and mortar stores in 2020 drove brands to launch their campaigns earlier to encourage more sales during a difficult time.
Research also shows that 60% of under 35s are concerned about product shortages this Christmas, leading them to use Black Friday to start their Christmas shopping.
With the UK Government warning customers to start their Christmas shopping earlier due to delivery delays, weeks of deals are welcomed by customers who want to get ahead of the last-minute rush.
These early sales dates could be set to stay.
Seize the opportunity to increase AOV
Black Friday and other Cyber Week events are a great time for retailers to maximise the opportunity for impulse purchases.
Shoppers don't want to miss out on exclusive deals and are already on the lookout for gift ideas over the Christmas period.
Trends reported a 20% higher AOV YoY overall, demonstrating the value of these key dates for eCommerce stores.
With online stores offering more buy now pay later options, shoppers may be opting to buy higher ticket items online rather than in-store.
Making the most of your upselling strategy in coming years and encouraging shoppers to build bigger baskets boosts spending on your site, particularly in the Home and Living industry which saw a 15% higher AOV on Black Friday compared to the same day last year.
The Black Friday effect
Trends reported a 15% YoY increase in orders on Black Friday 2021 for the Sports industry, indicating that despite the extended promotions period many shoppers are still spending on the day itself.
Enticing customers to make a purchase doesn't just have to mean heavily discounting your products though.
The buzz around the event kickstarts shopping for many customers, some may have saved their Christmas shopping until this moment, and a successful campaign around Black Friday can create excitement and urgency, encouraging shoppers to convert then and there.
Prompting customers about limited stock or promoting free delivery and last minute delivery dates can all work to build the anticipation of Black Friday and increase conversion rates without cutting margins.
The future
eCommerce has once again proved its growth this Black Friday.
48% of UK consumers plan to shop online in the lead up to Christmas, compared to just 6% who said they will shop exclusively in-store.
This inevitable shift to online shopping now makes eCommerce a major touchpoint for Black Friday shoppers and, as more eCommerce stores come into the mix, online retailers must continue to ensure they stand out amongst the noise by offering personalised experiences and exclusive offers.
For the success to continue, including the optimum time to start offers and the best messaging to use, Black Friday data must be taken into account to inform strategies for the coming year and future key dates.
To take a look at the data yourself and keep up to date with the trends in your industry head to Salesfire Trends and register for free.
For further information on optimising your site for sales on Black Friday and beyond, contact us on 0204 505 9040 or book a demo.