The Importance of Big Data Analytics in eCommerce
By Courtney O'Riordan • Last updated: Tuesday May 16th, 2023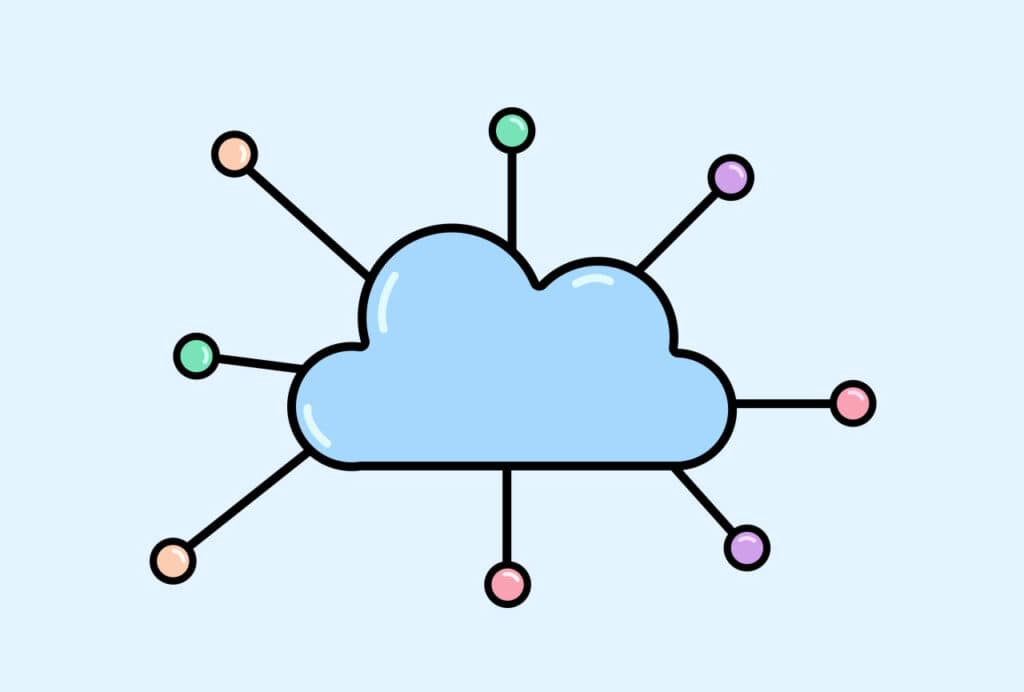 eCommerce has seen unprecedented growth over the past few years, and the increase in online shopping activity has produced a wealth of invaluable data.
This surge in the quantity of data is not exclusive to eCommerce, with experts predicting that worldwide data will increase by 61% to reach 175 zettabytes by 2025.1
Upholding the extraordinary eCommerce success of recent years will be difficult for those retailers who are not focused on analysing the abundance of big data available.
Incorporating this information into the running of your online store will allow your business to keep a finger on the pulse of what is going on in your eCommerce space and identify areas for growth.
What is big data
Big data analytics identify patterns and correlations from a large amount of data.
Once the information is gathered and collated, data aggregation's tangible value lies in its processing and presentation.
When observed, insights can be drawn from the information provided to make informed decisions that further the success and profitability of eCommerce businesses.
Why are big data analytics important in eCommerce
Globally, almost a quarter of the population are digital buyers.2 All of that customer data is an opportunity to gather valuable information.
From the perspective of an online retailer, this data can be used to gain a deeper understanding of the following topics in relation to their business:
Pricing and financial transactions
Customer satisfaction
Product quality
Marketing strategies
Advertising
The customer experience
Trend/demand forecasting
Brand perception
Competitor activity
The impact big data can have on eCommerce businesses encompasses the whole buyer journey, from brand awareness insights to observing purchasing behaviour.
Which begs the question, how can you begin to use and interpret data in a productive and helpful way?
How to get started with big data
Regardless of the recent hype surrounding the benefits of big data, it is still a relatively untapped source of knowledge, with some estimating that 99.5% of data has never been used or analysed.3
But don't be intimidated by the apparent complexity and size of big data analytics. Instead, seek out platforms that reliably collate data into easy-to-understand, industry-specific reports.
An intelligent resource that fulfils this purpose for those of all levels of data literacy in the commerce industry is Trends.
This powerful tool makes it easy to keep track of market trends and benchmark your performance against real-time data, including:
Total page views
AOV
Revenue
Conversion rates
Viewing this data in the context of your eCommerce industry allows you to easily evaluate your performance against competitors within the ever-changing retail landscape.
Beyond this, actionable insights can be gathered from past and real-time data to guide your business into future success.
What you can do: Use Trends by Salesfire as a predictive analysis tool to reach your full potential.
Let's say you are beginning Q4 prep.
Login to your free TrendDesk account to view the performance of past key dates within this timeframe, such as Black Friday and Christmas.
There you can observe data patterns around these key events which can aid in creating and launching future campaigns.
3 ways your eCommerce business can get the most out of big data
eCommerce businesses must work smarter and harder than ever before to compete.
The difficulties of being an online store during a highly competitive and turbulent time can be eased with the insights provided by big data.
1. Trend forecasting
The prominence of social media platforms, such as TikTok, has oversaturated industries with new trends at a rate not seen before.
Prioritising which ones will be profitable and therefore worthy to act upon is a difficult task which requires significant time and effort.
You can ease your marketing team's workload while keeping your business competitive in a fast-paced environment by using big data analytical tools to observe the performance of emerging trends with your competitors.
From there you can decide whether to hop on a trend or not in the interest of customer preferences.
This will help you put the right product in front of the right customers at the right time, while also ensuring you don't get left behind in the fickle trend cycle – a costly mistake in a fast-paced eCommerce world.
What you can do: Optimise the use of Recommendations powered by machine learning to present visitors with items from your product catalogue that match current trends to see increased sales.
2. Optimise your site
As alluded to above, data trends disappear almost as quickly as they appear.
This is only daunting to keep up with if your site is not optimised appropriately.
With a full suite of conversion rate optimisation tools behind you, implementing your big data findings is simple.
For example, if your observations of big data are telling you that websites in your industry are experiencing an unusual increase in traffic, you can quickly deploy a Bespoke Messaging campaign via Salesfire's Digital Assistant to tell customers about a current product discount or free delivery.
Implementing this reactive messaging will help you capitalise on this increase in website traffic and could be the difference between winning or losing conversions.
From there, allow enhanced Search and Recommendations tools to streamline the product discovery experience.
Maintaining a fully optimised site at all times means you are always ready to actively or passively capitalise on the implementation of big data trends in an instant.
Considerations: Contemplate not only utilising the Salesfire solution to guide customers through the sales funnel but also as a data collection tool.
An optimised site effectively encourages the exploration of your site and drives conversions that generate data personal to you.
With this at your disposal, you can more accurately gauge your performance against your competitors when using benchmarking tools like Trends.
3. Streamline the customer experience
As an eCommerce retailer, you must prepare to lean on customer retention to increase sales.
Big data presents a significant opportunity for you to generate loyalty and capitalise on it through a streamlined decision-making process.
For instance, you can analyse how your customers behave and compare it to data from previous periods to predict future behaviour.
Having past and present customer knowledge allows you to optimise your website based on your shopper's wants and needs.
Optimising your site with this understanding improves the customer experience to reduce bounce rates and basket abandonment.
It goes without saying that this will increase conversions but it will also foster loyalty through satisfied customers.
As well as being a predictive analysis tool, big data provides the means for a deeper understanding of what motivates your customers.
In conjunction, these two elements can contribute to the planning and execution of your marketing strategy for optimum performance.
Don't forget to continue to use Trends to benchmark your performance against your competitors and make adjustments as necessary.
Considerations: The online customer experience goes further than just your actual website.
Particularly important aspects of such successful online experiences lie in the optimisation of supply chains.
Upgrading the logistics of your site with big data can contribute to a:4
46% improvement in customer service and demand fulfilment.
41% faster and more effective reaction time to supply chain issues.
33% optimisation of inventory and asset productivity.
Data-influenced decisions can and should be made from the beginning of the supply chain to optimise pricing and delivery.
Doing this will prove valuable in improving the customer experience at every stage.
Next steps
Big data provides eCommerce stores with a wealth of opportunities for success.
The possibilities created by these analytics are huge that more and more retailers are becoming privy to this relatively untapped source of knowledge.
You can ensure you don't get left behind by beginning your big data project.
Where should you start? Draw insights and analysis from Salesfire's free eCommerce data platform, TrendDesk, to identify and act upon areas for improvement.
Get in touch with one of our Salesfire experts at [email protected] to support your data collection and website optimisation process or book a free 15-minute consultation of our CRO suite.
1 IDC: Expect 175 zettabytes of data worldwide by 2025 | Network World
2 6 Benefits of Big Data Analytics for E-Commerce | Octoparse
3 77+ Big Data Stats for the Big Future Ahead | Updated 2022 | Web tribunal
4 Benefits of Using Big Data in Supply Chain Management | ERP Solutions
See how Salesfire can help you optimise your product discovery experience, email one of our experts at [email protected] or book a free demo of our personalisation tools.