Introducing, Lifestyle Fitness
Every single one of Lifestyle Fitness clubs offer the most contemporary gym equipment, Personal Training and classes, for a purposefully competitive price. Their great facilities are designed to help customers achieve their personal health and fitness goals. Lifestyle's friendly, personal approach and the ability to join online makes fitness club membership a really easy and positive commitment, to be sure customers will want to return again and again. That is one of their key objectives.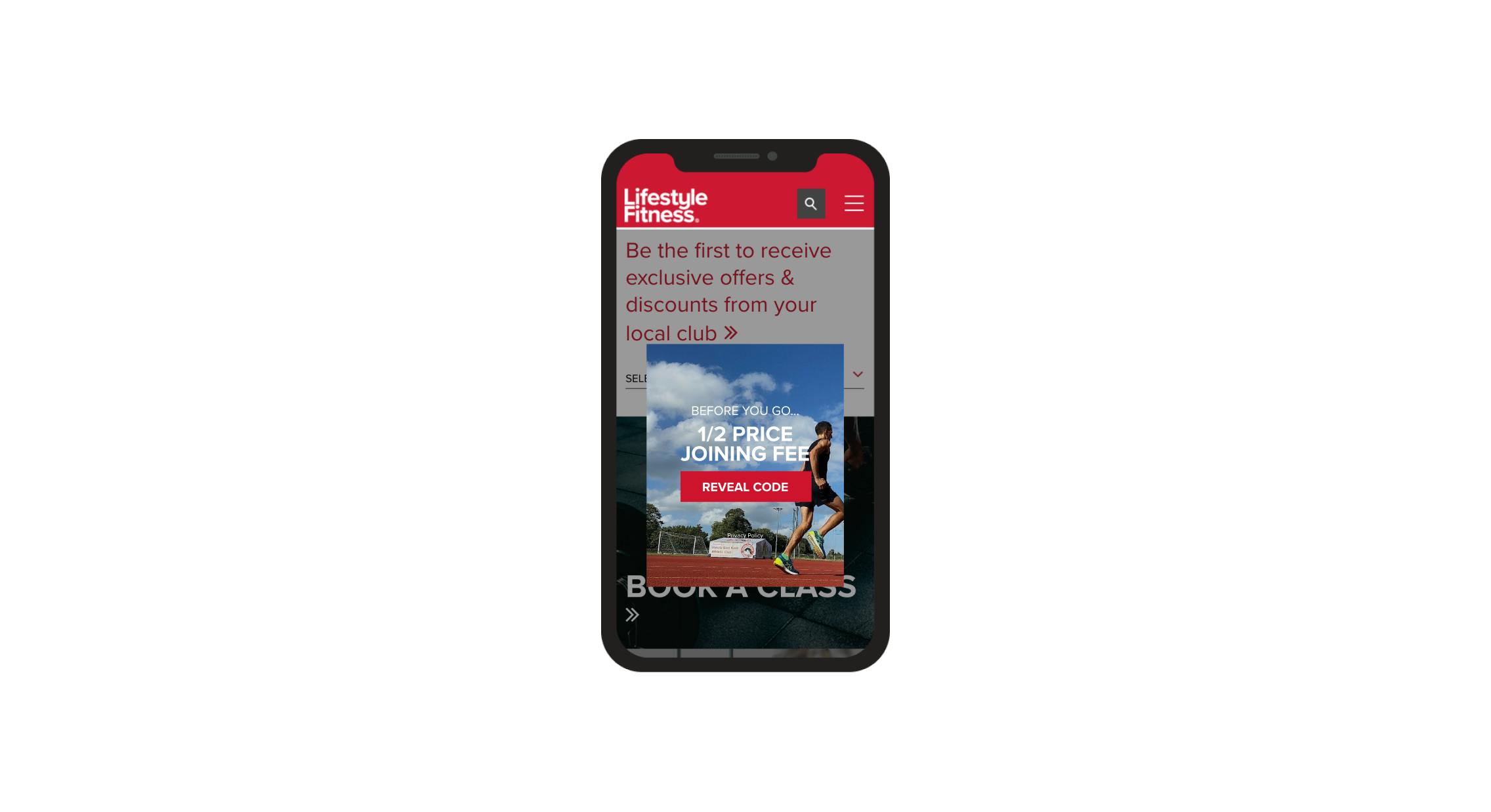 The Solution
Lifestyle Fitness needed a way to assist visitors to their website with a more personal and up front approach. Their aim was to give customers confidence in the brand, teach them more about the gyms and what's on offer, and ultimately, get them to sign up to a gym membership online. They introduced Overlays to create more prominence with their joining campaigns, offering customers not only value for money, but an easy and convenient way to join the gym. The Overlay campaigns implemented increased website retention greatly, making the most of the traffic they were receiving, encouraging customers to learn more about Lifestyle Fitness and what they have to offer. The company saw an increase in membership sales, as well as receiving impressive ROI from the Salesfire product, making it fantastic value for money.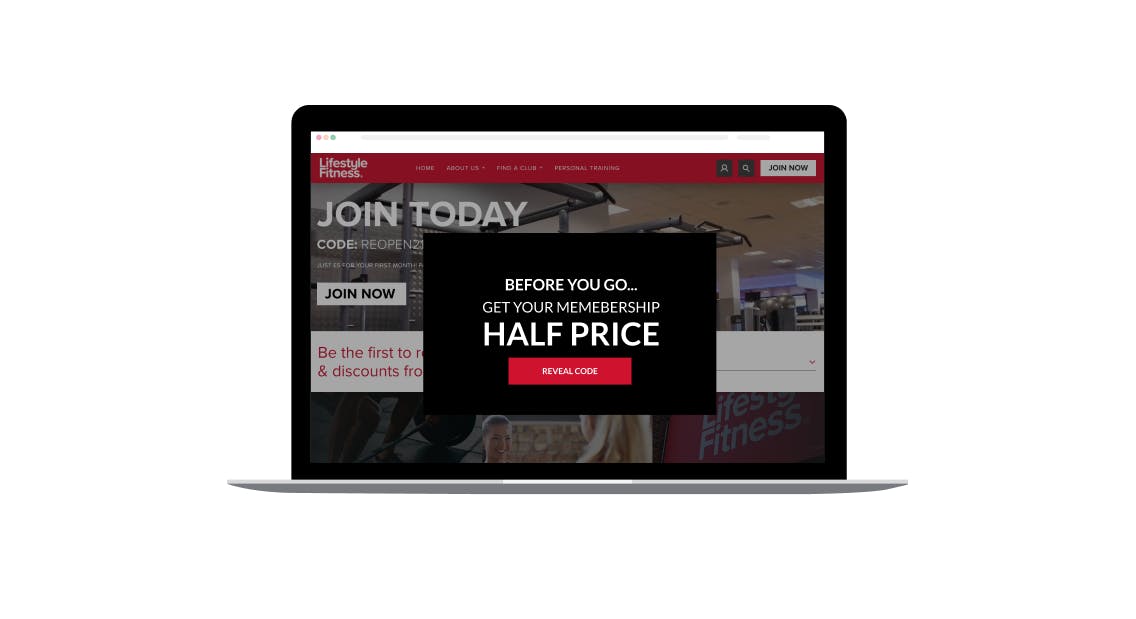 Implemented Strategy
Lifestyle Fitness implemented Salesfire's exit intent Overlays to enhance their joining campaigns and encourage a higher conversion rate on gym memberships. This worked to capture customers before they left the site and offered them a reason to stay. Not only did they see an increase in their membership conversions, but the Overlays encouraged users to remain on the site and complete a more meaningful journey with the brand. Lifestyle Fitness have also utilised Overlays to encourage customers to sign up to their newsletter, increasing their marketing database to allow them to re-engage in the future with further offers and incentives to encourage membership sign up.
"Through working with Salesfire's experienced account managers, we have gained a greater understanding and knowledge of our customers. This has allowed us to optimise the customer experience, persuading more to complete their buying journey with us and drive an increase in conversion rates."
CHRIS MCQUILLAN - LIFESTYLE FITNESS